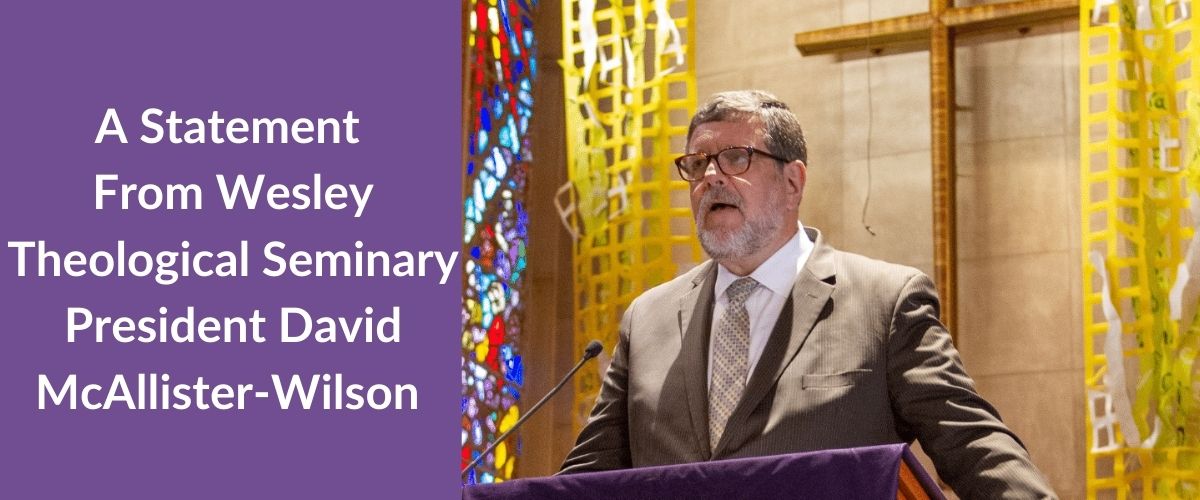 March 17, 2021
The following is a statement by Wesley Theological Seminary President David McAllister-Wilson on the March 16, 2021 Atlanta shootings:
"I've never felt vulnerable for my physical safety. Because I was 6'3" in the eighth grade, I grew up in a safe, upper middle-class neighborhood, never served in the military. And because, I'm a white male. But I know the news of the murder of 8 women last night in Atlanta, many of whom were immediately identified as "Asian-American," rightly struck a chord of fear within the Asian-American community across the country and on our campus."
"It doesn't matter what the gunman's motives turn out to be. It is the shock without surprise of stories like this that triggers the fear and vulnerability of our sisters and brothers. Wesley's alumnus, Hyepin Im, is a leader in the Asian-American community and wrote an article a month ago that I want to share again, so we may be more conscious allies in building a more just society, free of fear."
https://www.asianamericanchristiancollaborative.com/article/continued-omission-of-asian-americans
David McAllister-Wilson
President, Wesley Theological Seminary