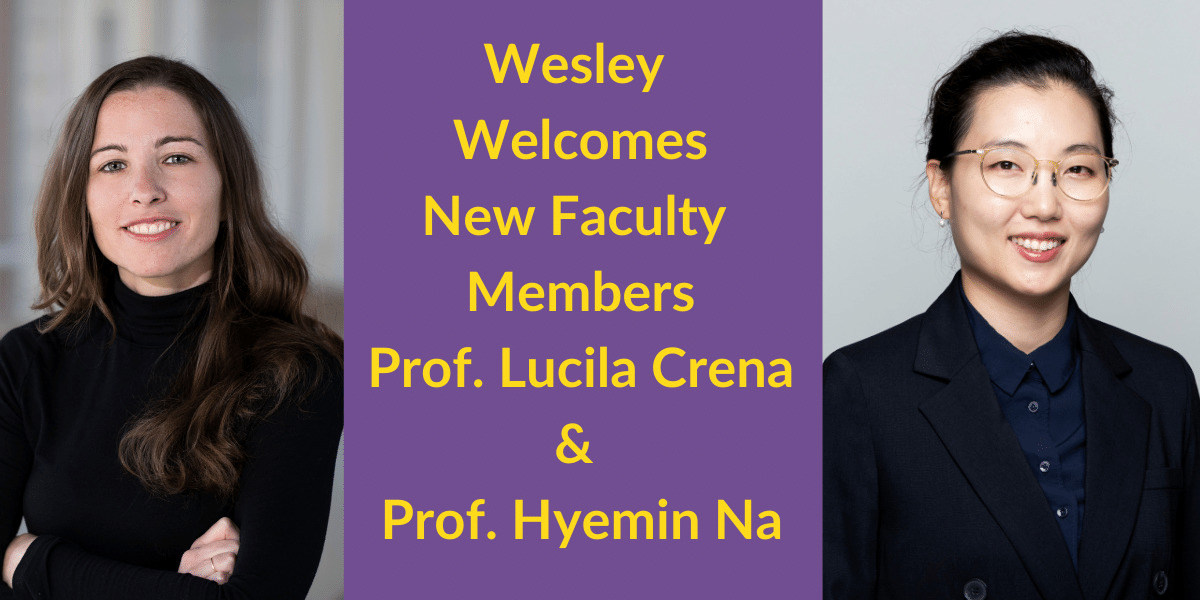 WESLEY THEOLOGICAL SEMINARY WELCOMES ITS FIRST TENURE-TRACK LATINA AND ASIAN WOMEN PROFESSORS AS IT CONTINUES TO BUILD ITS NEXT GENERATION GLOBAL FACULTY
(Washington, D.C.) April 11, 2022 – As Wesley Theological Seminary in Washington, D.C. continues to prioritize innovation and building a next generation faculty that understands deeply the global needs for theological education, Wesley welcomes the appointment of two new faculty members. Wesley welcomes Lucila Crena as its Assistant Professor in Christian Ethics and Public Theology and Hyemin (Joanne) Na as Assistant Professor of Worship, Media and Culture and Chapel Elder.
In addition to deepening faculty expertise in public theology and worship, Professor Crena and Professor Na will be the seminary's first tenure-track Latina and Asian women professors. All appointments are effective July 1, 2022.
 "I am very pleased to announce these two appointments to the Wesley faculty," said Wesley President David McAllister-Wilson.  "They each bring unique energy and scholarship to our community and are rising stars in theological education.  I want to sit in on their classes. I was particularly gratified to hear the enthusiasm of the students involved in the interview process."
"The research interests of Professors Hyemin Na and Lucila Crena are an excellent fit for the Wesley community, the church and the world," said Academic Dean Phil Wingeier-Rayo, Ph.D. "Professor Na's title will be Assistant Professor of Worship, Media and Culture and she will train leaders on liturgics and apply it practically to the current opportunities for digital ministry, both in the classroom and as our seminary's Chapel Elder. As Assistant Professor of Ethics and Public Theology, Professor Crena will be a central resource for Wesley's Center for Public Theology and Community Engagement Institute—in addition to teaching the National Capital Experience for Seminarians."
"Professor Na, originally from Korea, and Professor Crena, originally from Argentina, position Wesley to engage our global partners and a diverse constituency."
Professor Lucila Crena joins Wesley's faculty from the Candler School of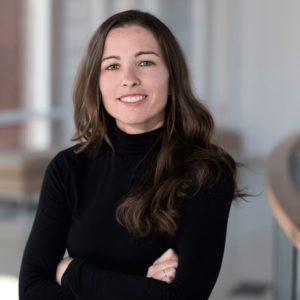 Theology at Emory University, where she was the Managing Director of the "Theological Education between the Times" project and Instructor in Theology, Ethics, and Culture. Her commitment to innovation in theological education was honed as founding faculty for the new MA in Theology, Leadership, and Society program at Regent College (Vancouver, BC, Canada) and at Comunidad de Estudios Teológicos Interdisciplinarios (CETI, in San José, Costa Rica), where she was faculty liaison during the course redesign of CETI's MA program for its North American accreditation process.
Professor Crena has also previously served as an instructor at Wesley, and her areas of academic interest include Christian Theology & Ethics; Moral, Social, and Political Thought; Latin American and Latinx Theologies/Ethics; Environmental Ethics; and Prophecy and Theopolitics.
Professor Creana holds a BA in Economics with highest honors from Emory University, a MTS from Regent College (Vancouver, Canada) and will defend her PhD in Theology, Ethics, and Culture dissertation at the University of Virginia this Fall.
"I am delighted to join the vibrant and creative scholarly community at Wesley, which is at the forefront of theological education," said Crena. "Wesley students, faculty, and staff are together asking the pressing questions of the faith, and constantly expanding the community of who is invited to ask and answer those questions. I'm thrilled to become a part of this institution."
Professor Hyemin (Joanne) Na is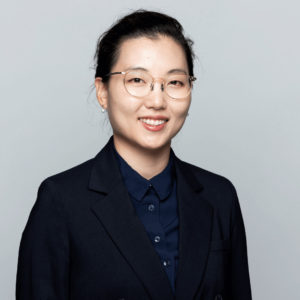 currently Assistant Professor of Religion, Media and Culture at Drew Theological School and is a Louisville Institute Post-doctoral Fellow.
She holds an AB in Visual and Environmental Studies summa cum laude from Harvard University, an MDiv from Garrett-Evangelical Theological Seminary Theta Alpha Kappa honors and will defend her PhD in Religion dissertation this Fall at Emory University.
Professor Na's recent academic conferences show her interest in the interplay of technology, faith and culture with papers on "The Smartphone as Religious Relic: An Object Lesson in Surveillance, Bureaucracy, and the Gospel of Progress in Korean Protestant Christianity in Global Korea," "Megachurch Branding in a Global Korea: A Church Brand Story and Its Images," and "Digital Productions of the Sacred: A Korean Megachurch and Its Racialized Visual Culture."
"I am drawn to Wesley Theological Seminary for its commitment to cultivating prophetic voices that address the centers of power," said Professor Na on the announcement of her appointment. "I look forward to joining the diverse faculty, staff, and students at Wesley to continue such work, exploring how the mundane practices of faith communities can lead to reimaginations of the status quo."
###
Seated in the nation's capital and centered in the Christian tradition, Wesley Theological Seminary and its centers of excellence – The Lewis Center for Church Leadership, The Henry Luce III Center for Religion and the Arts, the Community Engagement Institute and the Center for Public Theology - equip exemplary teachers, preachers and leaders to be prophetic voices in the church and the world.
For more information about Wesley Theological Seminary: www.wesleyseminary.edu.
Media Contact: Sheila George, Wesley Director of Communications and Marketing, sgeorge@wesleyseminary.edu or text/call 202-236-9952 (mobile).