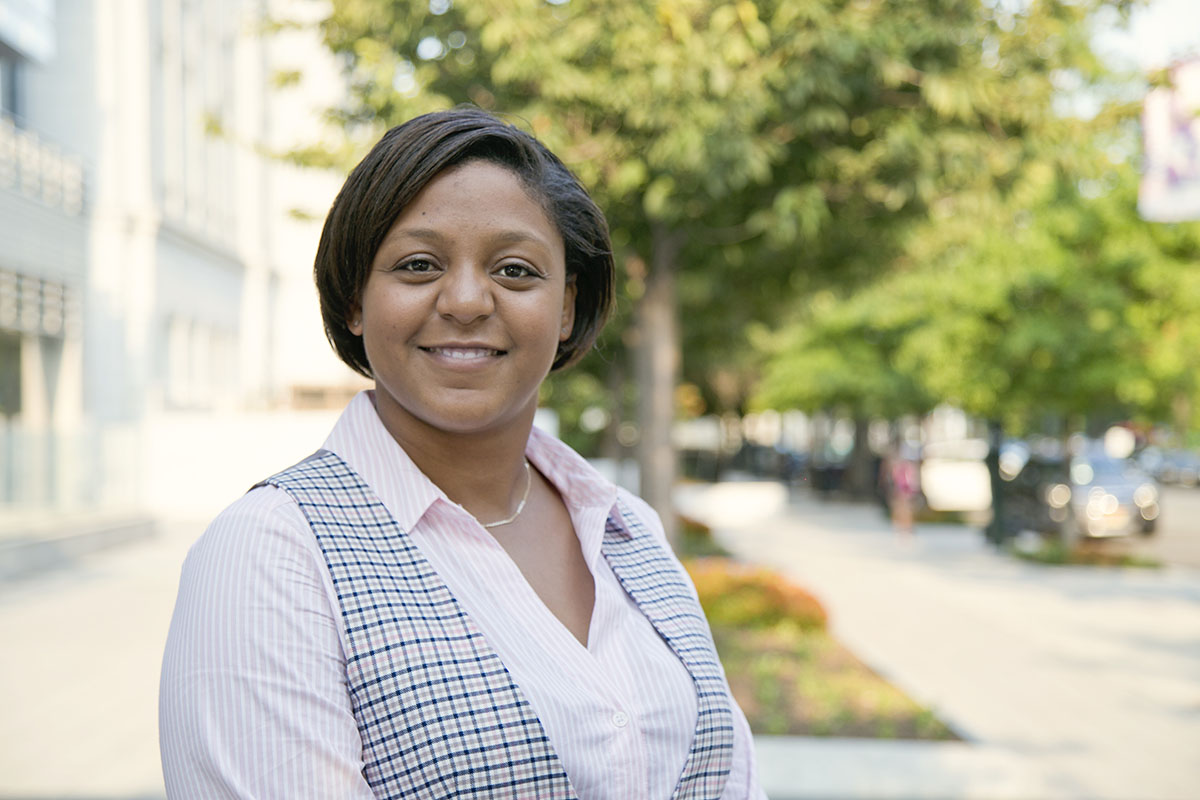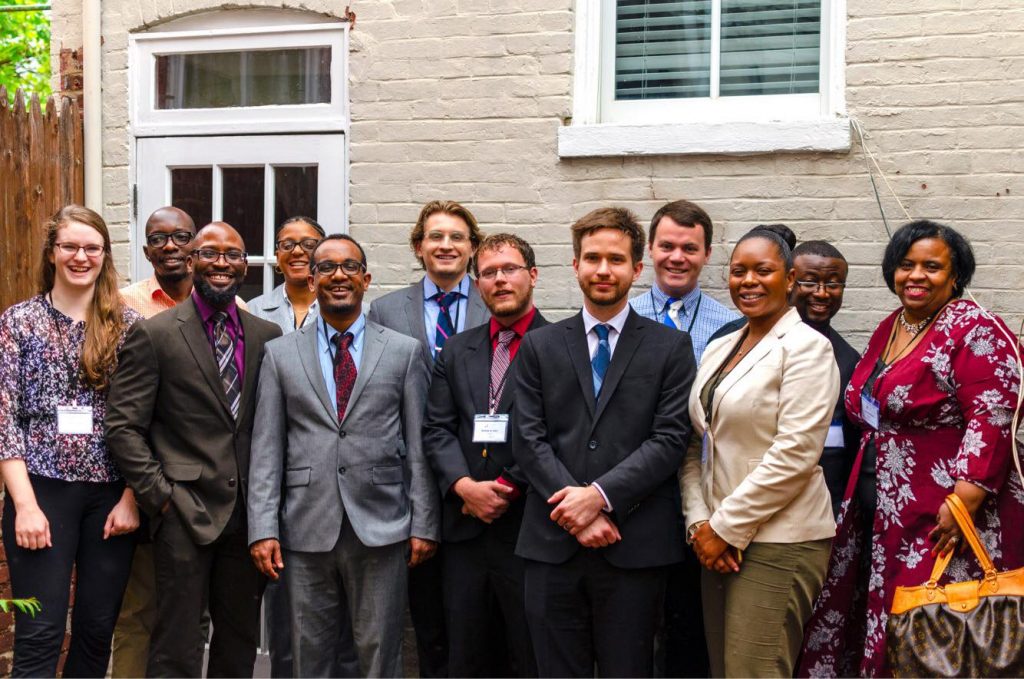 Wesley Community Engagement Fellow To Serve This Summer as a Sacred Sector Fellow for D.C.'s Center for Public Justice
Wesley Theological Seminary M.Div. student Teaira Parker will serve this summer with the Center for Public Justice as a member of the Sacred Sector Fellowship initiative. A Wesley Community Engagement Fellow, Parker will be part of a cohort of just twelve seminarians who have been selected for the first year of this new initiative.
"Being a part of Sacred Sector is a blessing," said Parker. "Applying what I've learned through this program will help me make a positive impact in my community. What's more, I have a great community to lean on when I need help or encouragement."
Following a five-day intensive training, Parker will spend nine weeks working with Cheverly United Methodist Church, a faith-based non-profit in the D.C. area, where she will apply what she has learned in her previous training with Sacred Sector. As a strategic consultant, she will target areas for growth and seek to equip faith-based organizations to embody its sacred mission in every area of its organizational life.
Sacred Sector Fellowship an initiative of the Center for Public Justice in Washington, D.C., a Christian civic education and public policy organization.  The Sacred Sector Fellowship equips current or recently-graduated seminarians with the skills and experience to lead within the faith-based nonprofit sector. The program provides emerging leaders with a holistic framework to integrate and fully embody their sacred missions in every area of nonprofit governance
"We are incredibly impressed with this year's cohort. These students represent a range of seminaries, and also come to us with a variety of professional interests and experiences," said Chelsea Langston Bombino, Director of Sacred Sector. "After a week in the classroom with them, I am hopeful about the energy they will be bringing to their job placements."
A unique part of the Fellowship includes special resources from Standards for Excellence®, a national initiative that promotes ethical practices and accountability in the nonprofit sector. The Center for Public Justice, through Sacred Sector, is a replication partner of the Standards for Excellence® program. The Standards for Excellence code covers the following areas of nonprofit operations: Mission, Strategy and Evaluation, Leadership Board, Staff and Volunteers, Legal Compliance and Ethics, Finance and Operations, Resource Development, and Public Awareness, Engagement and Advocacy.
CPJ launched the Sacred Sector initiative in February 2018, thanks to a grant from Templeton Religion Trust. Along with the fellows program, Sacred Sector also runs a six-month learning community for faith-based nonprofits.
Want to make a difference in the world? Join Teaira and be a Welsey Community Engagement Fellow, where your classroom is on the campus and in the community in the heart of Washington, D.C.  – we can tell you more by contacting us at Wesley Admissions at admissions@wesleyseminary.edu or calling 202-885-8659 or by checking out www.wesley
Thanks to the Center for Public Justice for content from their media release for the story above.