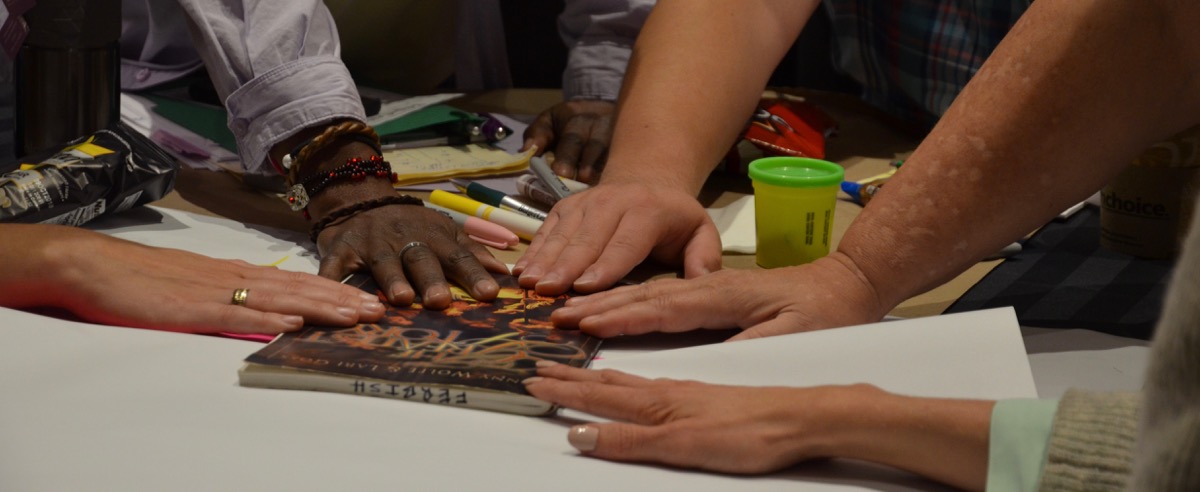 Local Work, National Impact
Lilly Endowment Funds Twelve Innovation Hubs Across the US
The Wesley Innovation Hub assists local churches with young adult ministry. As an institution dedicated to our immediate context, it is important to us to support churches in the DMV. However, our impact does not stop here. The Wesley Innovation Hub is part of something much bigger: a five-year, nation-wide initiative to reach young adults and research young adult engagement.
Our Wesley Innovation Hub is one of twelve innovation hubs, across the country, in ten different states (plus Washington DC). Our peers include Seattle Pacific University, Denver Seminary, Fuller Theological Seminary in California, and Princeton Theological Seminary in New Jersey. Lilly Endowment Inc. funds these innovation hubs as part of a $19.4 million initiative "to help congregations find new ways to engage and support young adults." 
The Lilly Endowment is a private, philanthropic foundation based in Indianapolis. The incorporation had its beginnings 1937 and since has invested in community development, education and religion. Well-respected in Christian communities, Lilly Endowment Inc. has funded countless national projects and made headway wherever it chooses to set its course.
The Lilly Endowment now turns its attention to young adults and the church: specifically, people ages 23-29. This move is not out of the blue. Lilly has greatly invested in youth programs and research on youth. Over the last twenty years, they've given to higher-educational institutions and para-church organizations to help youth see their careers in light of God's call. The are also responsible for some of the most current data on the spiritual lives of American youth: since 2002, they have supported the National Study of Youth and Religion at the University of Notre Dame in its longitudinal study of youth—their beliefs and practices. (see lillyendowment.org) 
According to Lilly, research has shown that budding young adults:
"Long for spaces to explore questions of identity and purpose

Are willing to tap into theological traditions as they make life-defining choices about work, friendship, family and service to others

Value relationships with peers and mentors as they seek religious nourishment and support for understanding their religious identities


Desire self-sufficiency and religious experiences that reflect personal convictions and diverse cultural, political, social and theological perspectives

Yearn to be part of communities that gather beyond the perceived boundaries of a local church"
These findings have motivated Lilly to follow these youths into their twenties—and not just to suck them back into dying programs. Lilly Endowment Inc. writes, "At the heart of this initiative is a commitment to help faith communities transform the ways they think about young adults and how they respond to their spiritual needs."
In the long term, as churches here in Washington DC grow and stretch, what each learns will go on to benefit the church nationally, as Lilly gathers data and feedback from across many states. The result will be a pool of resources: new ideas for engagement with young adults and research on what kind of impact churches make.
More immediately, this grant allows the Wesley Innovation Hub to offer the opportunity for cohort churches to apply for a $20,000 grant. The Master cohort is already using their granted funds, and the second cohort will start their grant application process in March. With this funding, churches will have the resources they need to start new initiatives and continue bringing human-centered design thinking to one of the American Church's most puzzling questions: how can we engage young adults today?
Read More: