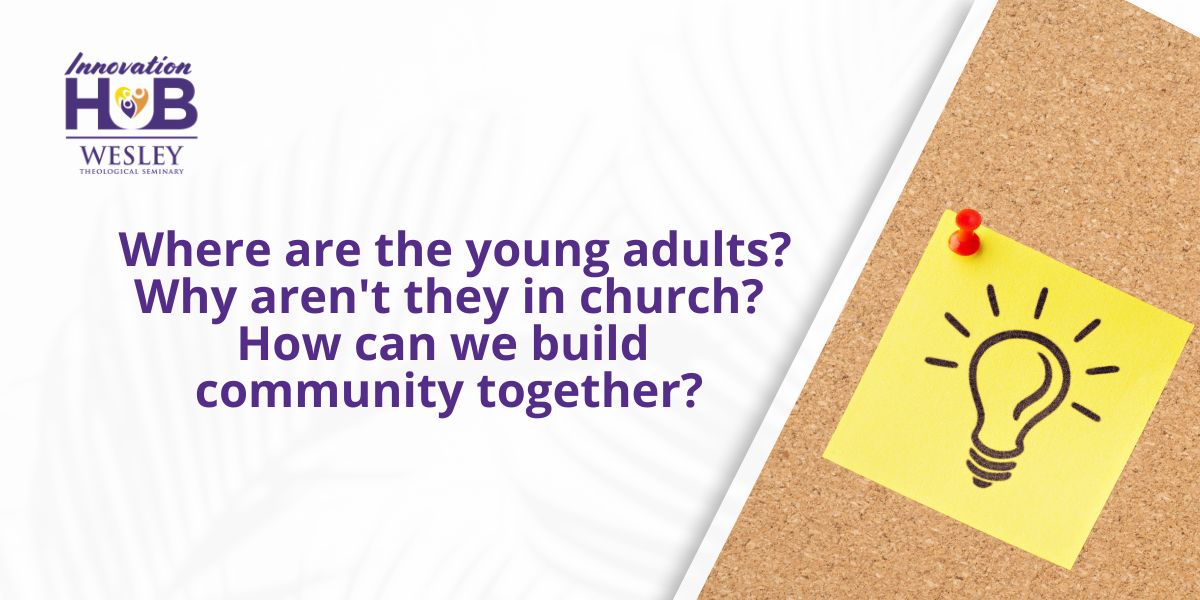 If these questions keep you up at night, we want to hear from you. 
We are seeking faith leaders who are passionate about meeting young adults (23-29 years old) where they are and learning what they need and want from a faith community. The Wesley Innovation Hub is committed to ministry with young adults. We've learned a lot since the Hub began in 2016. We've learned why many 20-somethings are disconnected from the church and we've learned that when young adults do invest in (or connect to) a religious community, both the congregation and the young adults flourish.
Faith Leaders  interested in  learning new ways to connect young adults with the whole church.
Clergy or laity serving in professional congregational leadership
Leaders committed to building a learning team in the fall of 2022
Innovators available for monthly virtual courses, collaboration, and coaching beginning in January, 2023
Application deadline: October 28, 2022
We'll team you up with two young adult Ministry Innovators who will lead you in a method of complex problem solving called design thinking. It's a fun way to create relevant ministry with young adults, by using empathy to center the experiences of young adults in your context.
You will learn in a collaborative, virtual community- a social space to workshop ideas and learn in real time. 
You'll even have a spiritual director to guide you during the journey.
Passionate about 20-somethings? Check.
Tried and failed a few ways to connect with young adults? Check.
Want to learn from actual young adults in a collaborative, virtual community? Check.
Need more info? Contact Beth Ludlum, Emily Peck, or Julie Hagen at:
innovation@wesleyseminary.edu
Ready to Join Us?
Narrate your commitment to young adults (23-29) here!