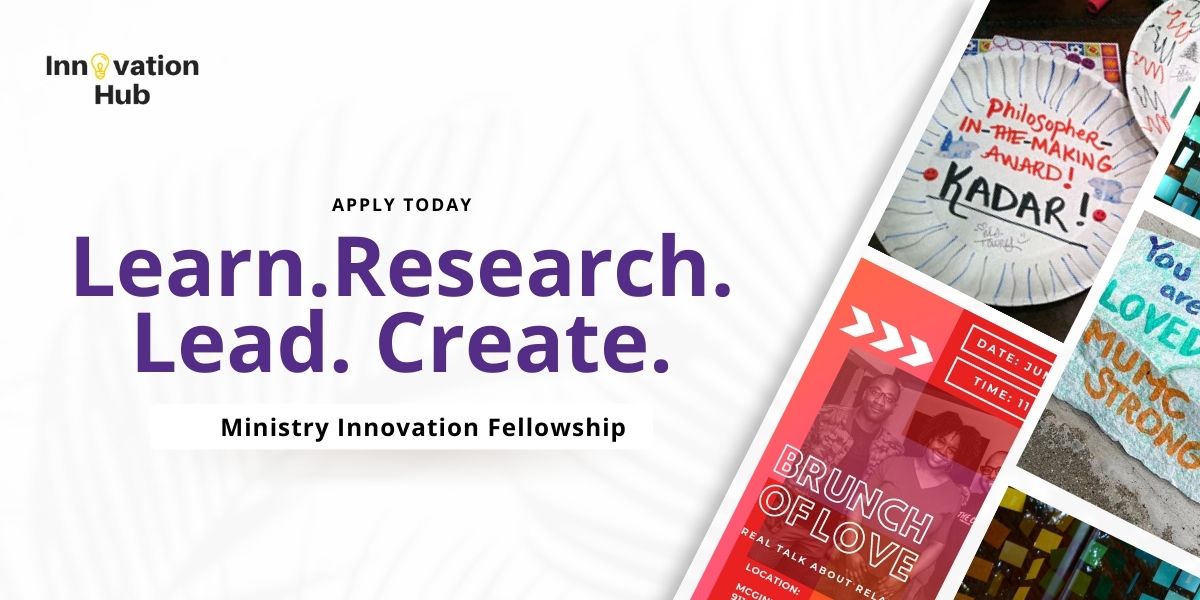 The Wesley Ministry Innovation Fellowship is a one-year, cohort-based experience that includes community formation, spiritual direction, graduate-level courses, and hands-on experience leading innovation. Each innovator earns an $8000 stipend and four graduate academic course credits.
College graduates 29 years old and under interested in  leading new ways to connect young adults with the whole church.
Fall 2022 entering Wesley students, OR
Non-seminarian college graduates, AND
Able to commit  four (4) weekends per semester to be physically present at Wesley in Washington, D.C.
Applications will reopen Fall, 2022
LEARN fresh ways to meet other young adults where they are in their faith journey.
RESEARCH what works with congregations who are committed to building community with young adults and collaborate with churches that are ready to experiment.
LEAD change through  ministry experiments developed in the Wesley Design Lab.
CREATE posts , podcasts, and other content to share with others
Ready to be a Ministry Innovator?
Applications will reopen Fall, 2022.  email: innovation@wesleyseminary.edu