Praying Through The Seasons With Wesley
Journey with Wesley through the seasons of the liturgical and academic year. Connect through prayer with the Wesley Community, on campus and in ministry around the world.
Please return here each season to rekindle a rhythm of prayer that unites the Wesley Family, no matter where we are.
2022  Wesley Community Lenten Devotional
The Wesley Development Team is excited to share the 2022 Lenten Devotional.
We are extremely grateful for the diverse voices from the Wesley family of graduates, students, Board of Governors and friends who contribute to our Lenten Devotionals. Each year, numerous participants share inspirational and thoughtful pieces and many also add suggestions for your personal reflections.
Please share the 2022 Lenten Devotional with friends, family, and loved ones as we journey from Ash Wednesday to Easter Sunday together. 
  Fat Tuesday – March 1, 2022 Kasongo Butler CommunityConnections:  Wesley Council Director and Donor; WTS MDiv 2020; Community Engagement Fellow; proud HBCU grad — Florida Agricultural and Mechanical University Movie Title: The Growing Edge Fat Tuesday Liminality Fat Tuesday, aka Mardi Gras, Shrove Tuesday, or Carnival marks the last day before Lent […]
Pray with Us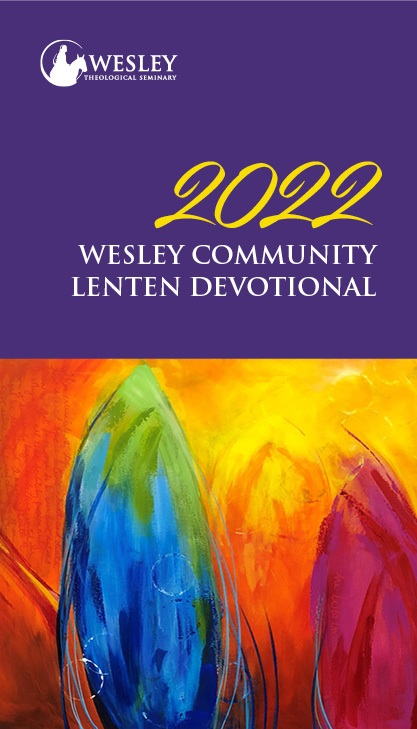 Washington, D.C., November 08, 2022—The Wesley Theological Seminary community congratulates alumni The Rev. Dr. Robin Dease, The Rev. Dr. Lanette Plambeck, and its former Board of Governors Chair, The Rev. Thomas M. Berlin, on being elected bishops of the United Methodist Church (UMC).