FALL 2017 STUDENT COUNCIL ELECTIONS
Please find below bios and pictures of the candidates. You may vote for up to 5 candidates for First Year Student Council members. Voting for more than the allotted number will invalidate your vote.  Additionally, you may vote for 2 Returning Students for Student Council.
Shelly Ballard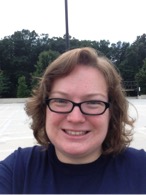 Hi, I am Shelly Ballard a first year MDiv student. I am from Northern Va. When I graduate I hope to be working towards becoming a chaplain in a hospital. I enjoy going to local coffee shops. Also enjoy being outside and crafting.
Porsche Griffin
Armand Peterson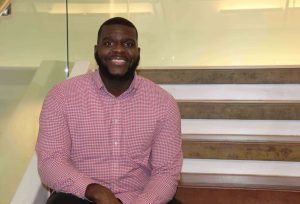 I am Armand Peterson, a first year Master of Divinity student and Community Engagement Fellow. As a student council representative, I will ensure that the students needs are meet, that their concerns are heard and that their seminary journey is successful academically as well as socially. I believe that accuracy, agency and precision are paramount when representing an individual, organization and institution. Therefore, I will provide genuine, unpretentious service to the my colleagues at Wesley, the brilliant members of Wesley's faculty and staff, as well as anyone I encounter.
Liz Ternes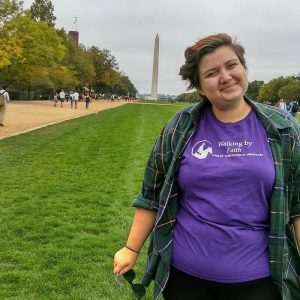 Hey y'all my name is Liz Ternes! I am a first year Masters of Divinity student from Oklahoma City. I'm a Unitarian Universalist, my undergraduate degree is in Political Science from Hollins University, and I am passionate about community building and diversity. I have an encyclopedic knowledge of The West Wing, love theatre of any kind, and will read pretty much any book you put in front of me. For me being on Student Council would allow me to bring a voice to all members of the Wesley community. It would be a way for me to further serve the Wesley campus and help in building a string and loving community of students at the seminary. I am honored to be nominated and look forward to serving the Wesley community!
Olivia Warren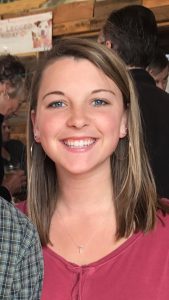 Hello! My name is Olivia Warren and I am first year M. Div student at Wesley! I am so honored and excited to be nominated to be on student council. I love and I am so lucky to call this place home for now. I am so passionate about making this a wonderful and amazing place for all. I have a passion for service and serving with people to create a welcoming and inclusive community for all to be welcomed exactly the way they are.
Lamika Weiss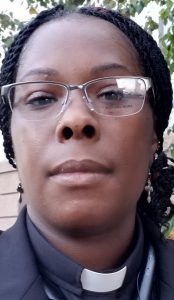 My name is Lamika Weiss. I am a first year M.Div student seeking to serve you! I am a native of New York City and currently reside in Virginia. I am a believer in the resurrection power gospel of Jesus Christ and fulfilling my divine kingdom assignment is my pleasure.  I have experience as a leader in the Armed Forces, community, and church. I have served in the United States Army for over sixteen years honorably; including over twenty-six months overseas in combat. I would like to contribute to building a strong Wesley Seminary community through faith, love, and empowerment through the Spirit of the Lord.
Returning Student
Michael Carrington
Jaleesa Hall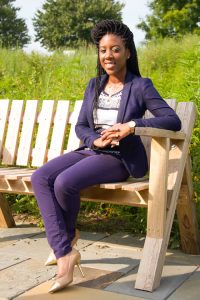 Jaleesa Hall is a Master of Divinity student and Urban Fellow at Wesley Theological Seminary. Prior to attending Wesley, Ms. Hall earned a BA in Mass Media Arts from Clark Atlanta University in 2011 and a Master of Public Administration with a concentration in Non-Profit/Arts Management from The American University in 2014. Ms. Hall has taken on a variety of leadership roles including Board Member for Reach for College Incorporated, Co-lead of the Fresh Adult College ministry at Greater Mt. Calvary Holy Church, Founder & CEO of Raising A Village Foundation, and currently the Manager of Internships and Community Programs at Wolf Trap Foundation for the Performing Arts, where she coordinates and manages program logistics for Wolf Trap's Children's Theatre-in-the-Woods, Grants for High School Performing Arts Teachers,  and the Wolf Trap Field Trip performance series.