Student Council Fall 2016 Elections
Please find below biographies of nominees for the Fall 2016 Student Council Elections.
First Year Students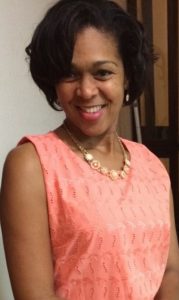 Kasongo Butler
Kasongo Butler is a MDIV student from Tallahassee, Fl. Kasongo has held positions within state government, non-profits and business addressing statewide public policy issues relating to higher education, domestic violence and community engagement.  She serves on an advisory council for Big Brothers and Big Sisters and has also served on local school advisory councils and the school board district advisory council in her community in Florida. Kasongo misses her family in Florida, yet is also excited about the path that has lead her to Wesley.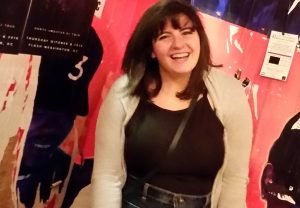 Emily Hincher
Hey y'all! My name is Emily Hincher and I'm a first year Masters of Divinity student. In addition to my MDiv, I am also pursuing a certificate in Muslim/Christian dialogue. I'm from the Western North Carolina conference and I'm hoping to be a deacon one day! I hail from the far off land of Stafford, Virginia although; my heart is in Boone, North Carolina. I love to hike, sing, dance, and make people laugh. I live in Birch Intentional Living Community on our Downtown campus. I would like to be a representative of first years in our student council to embody the unique voice of our Downtown peers, to bring an interfaith perspective into student council, and more of an awareness of what is happening within Washington DC. If we are to be a welcoming campus to all, we must learn about our neighbors around us and be engaged within the Wesley community to further our hospitality to all. Fun fact about me, I worked in Kings Canyon National Park for a summer as a cashier.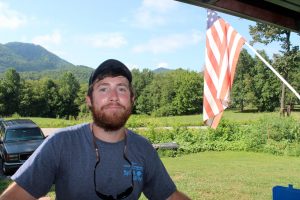 Blake Smarr
Hey everyone! Hailing from Gastonia, North Carolina, which is right outside of Charlotte, North Carolina. I attended the University of North Carolina at Charlotte and studied Electrical Engineering Technology. I very much enjoy super spicy food and hot wings. Buffalo Wild Wings that is. Delicious. Marvel Superhero movies, Star Wars, and Lord of the Rings cover all of my favorite books, movies, and TV shows. I enjoy wearing Christmas sweaters, listening to Christmas music, and just Christmas-time in general. I like Christmas. And Frank Sinatra, he's great. As a first year, M Div. student, it has been a joy to be here at Wesley and meet the people that I've met thus far. And I'd like to meet more of you and it would certainly be a privilege to serve on Student Council.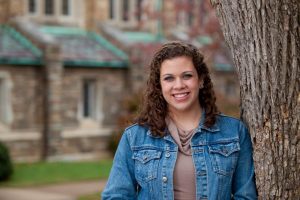 Nicole Poland
Hello! My name is Nicole Poland, and I love coffee in any form. Paddle boarding and kayaking are my favorites, even though a bird dropped a live shrimp on my head on one of my kayaking adventures. I was born and raised in Nashville, Tennessee and am currently a certified candidate in the Tennessee Conference of the United Methodist Church. I studied History at Samford University, and I am an MDiv student at Wesley discerning a call to hospital and protest chaplaincy. I would love to serve as a first year representative on Student Council because I love discussing ideas and figuring out practical ways to implement them. Learning to Walk in the Dark by Barbara Brown Taylor is my favorite book, and if could live anywhere in the world, I would choose Krakow, Poland (and not just because we share a name).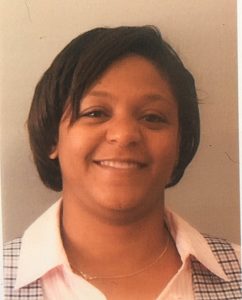 Teaira Parker
Teaira Parker moved to Washington DC from Glen Burnie Maryland. She studied criminal justice as an undergraduate student at The University of Texas San Antonio and went on to pursue and obtain her Master's of Public Administration from Webster University in St. Louis Missouri. She proceeded to work in the fast paced job of insurance claims until hearing a call from God to go into ministry. With encouragement from family, friends, and church members, Teaira applied and was accepted to Wesley Theological Seminary. Teaira currently serves as the social justice ministry leader at her church and is involved in the young adults ministry as well as team member for the education department for the church.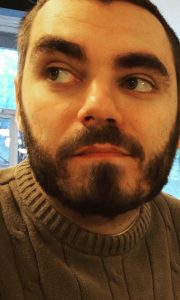 Ryan Weeks
As a first-year M.Div. at Wesley, a commuter staying in NRH, a Unitarian-Universalist, Queer, and a practicing Zen Buddhist, Ryan is familiar with being a bit on the fringe of the Wesley community.  Ryan sees his role in Student Council as asking the questions people have forgotten to ask and offering a somewhat different viewpoint on things.

Ryan believes that one of the strongest traits of the Wesley student body is its diversity, but that diversity can only be maintained through listening and just action.  People that know Ryan know him to be a good listener and someone that loves stories.  His hope for Student Council is that it remains accountable to, and in covenant with, the Wesley student body by offering a microphone to voices unheard; also, to be a support and focusing structure for the many great student groups on campus.  He looks forward to helping Wesley continue to be the amazing and welcoming community he's found it to be!  
Fredrick McKinley
Returning Students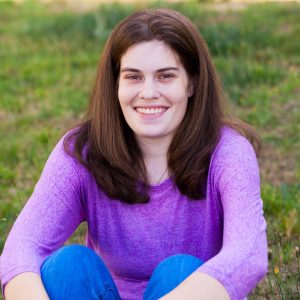 Sarah Lanzi
(Insert catchy introduction here). Ok, now that that is out of the way, I'm Sarah Lanzi, you know 'The' Sarah Lanzi. Well, anyway I'm currently in my 2nd year here at Wesley where I am working on my Masters of Divinity, and I currently serve as the Youth Director at a United Methodist Church in Annapolis, MD. So if you can't find me on campus where I reside it means I either in Naptown or the county (St. Mary's County, MD. aka my home).
But onto some relevant info for you, my background. I earned by BA from St. Mary's College of MD in Psychology with a minor in Educational Studies. Before seminary and before starting the ordination process (UMC- Deacons, stand up), I did some work in the non-profit world for a mental health agency, spent time as a Child Protective Service Investigator, and then left all that and did a year of service on the Westside of Chicago.
While attending Guilford College in NC I served on the Community Senate as the Religious Organization Representative and on the Campus Activities Board, where I helped plan and carry out campus wide activities such as concerts, parties and other events.
If elected I think I can bring a different voice to student council. I like to say that I don't fit neatly into any one box or category. My animal representation would most definitely be a squirrel and a unicorn, one can't go wrong with those!
Vice-President Vacancy
Emily Pickens-Jones
"My fellow Wesley folk, I am a third year UMC MDiv student who is passionate about our school as a student, a commuter, and as someone who tries to be as involved as possible with the goings-on of the community. I have been a part of student council for over a year as the representative of Plumbline, Wesley's social justice organization. I am originally from the California-Nevada conference and have an undergraduate degree in International Relations. I love geeking out about Roberts Rules of Order and having discussions about what is best for our community at Wesley. It would be an honor to serve as your Student Council VP."
To vote for these Student Council nominees: