2018 Fall Student Council Member Elections
Please find below information about the candidates. You may vote for up to five (5) candidates.  You must enter your valid Student I.D. number in order to vote.
Student Council Member Nominees
Kristi Fites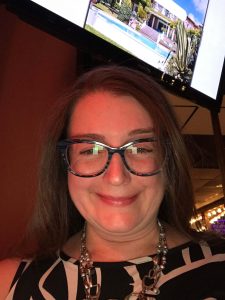 Growing up, my strengths in science, technology, arts and data analysis led to post-graduate work, becoming a published author and illustrator, and an US federal government career.  Now that I am retired, I've come back to the church and the understanding and comfort it provides me.  My sense of my vocational call includes an intense desire to help and to serve God and others.  I am a working single mother pursuing a WTS MDiv degree with a focus on the Arts.  I have a strong sense of belonging in the United Methodist Church (Virginia conference).  I excel at "shepherding my flock" and feel a sense of disdain about myself if I am not caring and looking after others in my church congregation or social groups.  I've suffered, endured and survived through chronic lyme disease and severe car accidents.  Remember, Kristi Fites is for your Rights! Vote for me!
Sara Sadler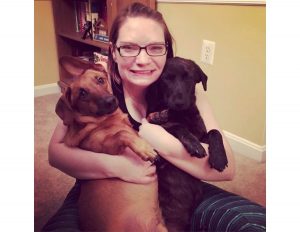 My name is Sara Sadler and I'm a first year M. Div student here. I grew up in the Presbyterian Church and graduated with a BA in religion from Shenandoah University. I am married to a wonderful man named Tom and we live in Merrifield, VA with our 2 dogs. Social justice advocacy is my passion! I grew up here in the DC area and absolutely love living here. I'm a member of Leesburg Presbyterian Church. I have an older sister and brother in law who live in Illinois and my mom lives in Gaithersburg, MD. I'm excited to be at Wesley because God called me to be part of this community and to grow in my faith here! I'm very happy to be part of the Student Council here as well! 
Lauren Johnson
Lauren Johnson is a first-year MDiv student from Agoura Hills, California. She came to Washington, DC in 2003 to earn a B.A. of Communications at Howard University. She's currently a member of Mt Calvary Baptist Church in Rockville, MD and leads the young girls' ministry serving middle and high schoolers. Her passion is working with youth and teaching them the Word of God from the perspective of grace. Lauren hopes to share this grace with throughout the world reaching those in the remotest parts of the world. Lauren is a professional graphic designer and enjoys helping new businesses, influencers, and entrepreneurs share their God-given ideas and talents with the world.
Julie Hagen
Julie is a native Texan who moved to Washington in 2015. She is pursuing an MDiv and is discerning her exact call to ministry while striving to become the first Woman Methodist Jesuit. Her God Squad includes St. Ignatius Loyola, Father James Martin, S.J.,  and Father Richard Rohr, OFM. She is active at her home church, Mount Vernon Place UMC in DC where she volunteers for the Shower Ministry and serves on several committees. 
Sean Gray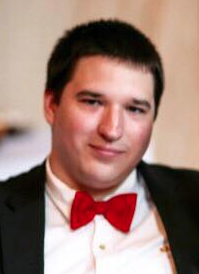 I am a first year M.Div student, a community engagement fellow with a concentration in Public Theology, a resident of the Birch downtown community, and a certified candidate in the UMC.  I just recently graduated with my bachelors in religion and American history from Lycoming College in Williamsport, PA in May. 
Sorry. This form is no longer available.