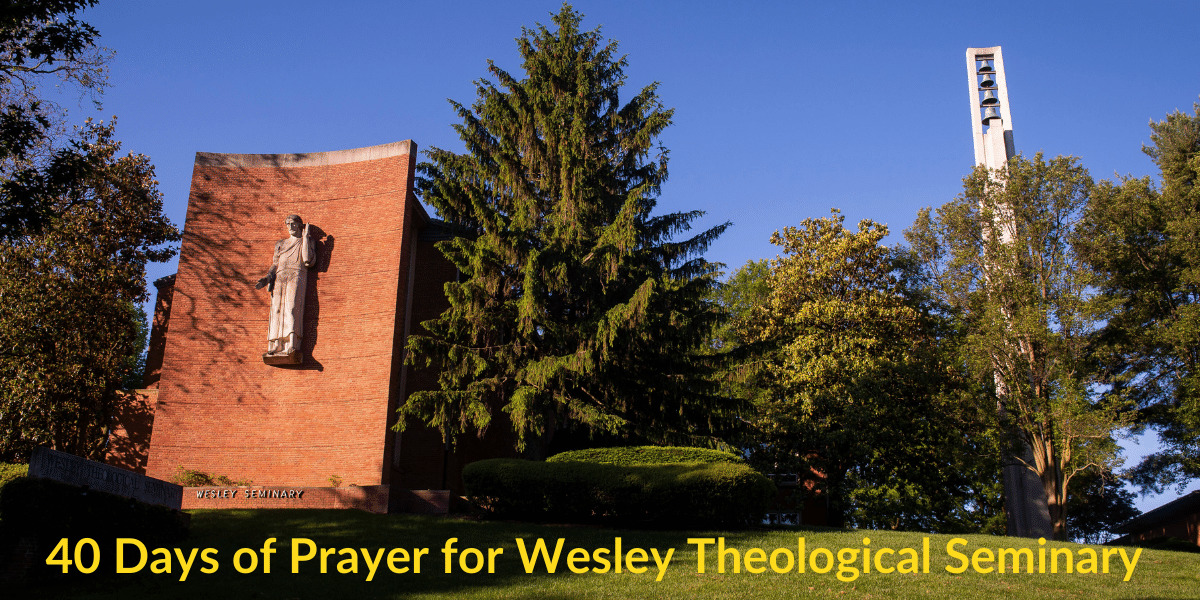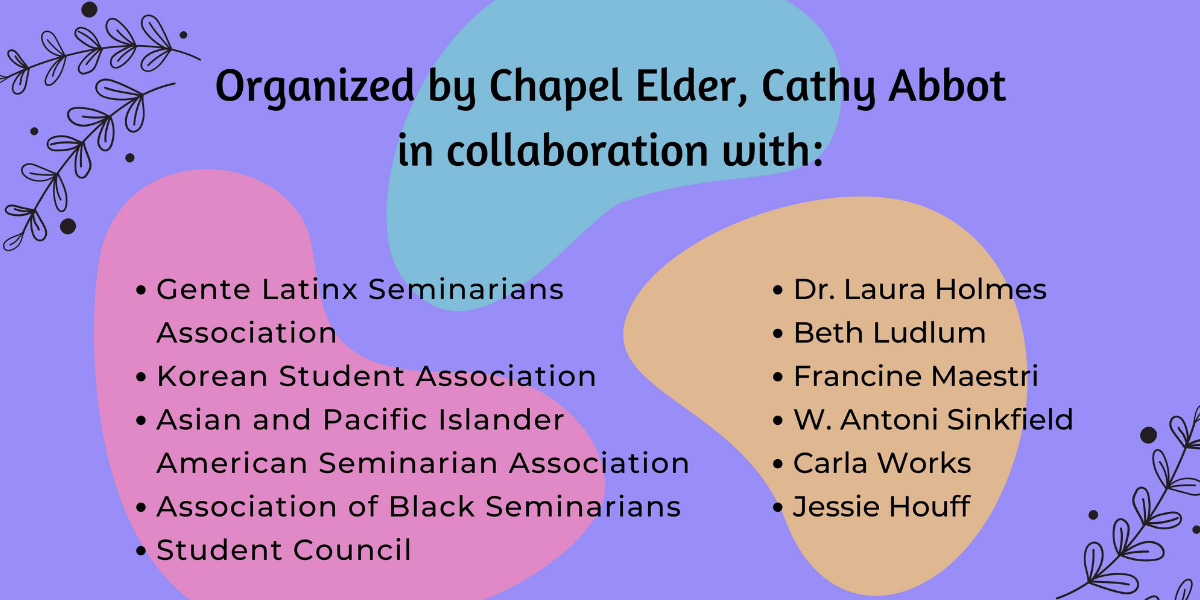 What is the idea? The idea came up:  how might we engage in Seminary-wide corporate prayer to discern God's dream for Wesley Theological Seminary's (WTS) future?
Presently, the seminary is actively listening to a wide range of community voices about visions for WTS's future.  After the self-assessment and outside reviews associated with the recent accreditation process, WTS launched long-range planning and design thinking initiatives to envision a future for the seminary. While not born of crisis, the effort is informed by the uncertain times we find ourselves in, so we welcome God's invitation to seek wisdom, direction, and clarity in prayerful dialogue. Please join us.
Who is invited? All members of the WTS community – students, faculty, staff, alumni, the Board, and friends of the seminary – are invited to join.
 How long is this prayer initiative? 40 days beginning with a 2/15/22 worship service (available Feb. 15 at noon at www.youtube.com/c/WesleyseminaryEdu.)  The completion of the 40 days will be celebrated at the 3/29/22 worship service (in the chapel and at www.facebook.com/wesleyseminary).
What scripture sets the theme? Our prayer focus comes from the book of Ephesians:
"Now to him who by the power at work within us is able to accomplish abundantly far more than all we can ask or imagine, to him be glory in the church and in Christ Jesus to all generations, forever and ever. Amen."  (Ephesians 3:14-21, with special emphasis on v. 20-21)
How can I join in? Community members are invited to make a commitment to pray for the 40 days. We offer several possible ways to pray, since God gave each of us different spiritual gifts. Possibilities include:
Committing to read a chapter of 1 Corinthians daily (reading the whole book through several times).
Attending a weekly Zoom lectio Divina reading group on 1 Corinthians facilitated by Dr. Laura Holmes each Monday at noon.
Praying Ephesians 3:20-21 and for the seminary 3:20 pm daily.
Beginning March 2 (Ash Wednesday), join the Wesley community in reading the Wesley Lenten devotional, which will be available in print or online 
Coming to prayer stations set up around the campus at specified times during the 40 days.
Prayerful walking in other spaces, at regular times.
Participating in a weekly Zoom prayer session each Friday at 4 p.m. led by Wesley student leaders.
Writing and submitting a prayer for Wesley.
Creating a prayer space in your home for the daily or weekly devotional time.
Details about coordinated activities will be sent via email after submitting the commitment form.
When will the prayer initiative begin? We will launch the Prayer Initiative at the noon worship service (virtual) on February 15th, 2022, available at www.youtube.com/c/WesleyseminaryEdu.
To join this prayer Initiative,  please click the button