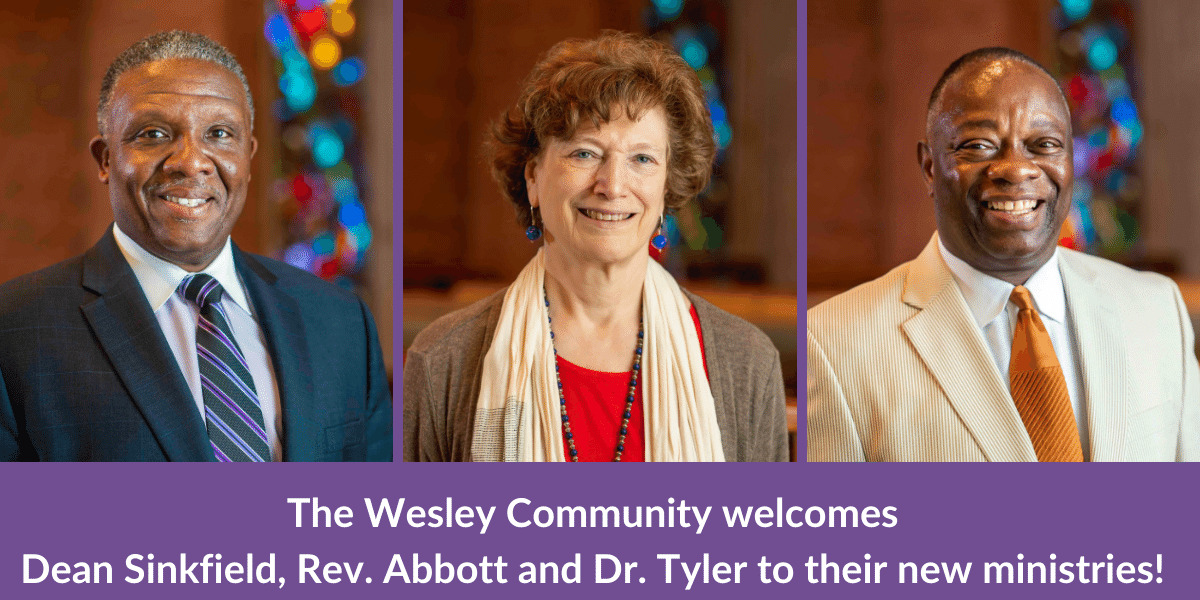 WESLEY THEOLOGICAL SEMINARY ANNOUNCES NEW APPOINTMENTS AS SEMINARY MOVES TOWARD AUGUST ON-CAMPUS REOPENING
(Washington, D.C.) July 7, 2021 – Wesley Theological Seminary in Washington, D.C. is pleased to announce the appointment of three key roles in the life of the seminary, as the school moves towards its post-pandemic opening on August 15, 2021. Wesley welcomes The Rev. W. Antoni Sinkfield, Ph.D. as its Associate Dean for Community Life. In addition, Rev. Cathy Abbott will serve as Chapel Elder and Dr. Thomas Tyler returns as Director of Music & Choir Director at Wesley. All appointments were effective July 1, 2021.
 "As Wesley stands on the verge of a return to campus and physical community, I am very pleased with the ministry team who will be working together to facilitate that communion as some return and some remain at a distance," said Wesley President David McAllister-Wilson.  "These three colleagues will bring great energy to this vital work at the center of Wesley."
"I am delighted at the appointment of these extraordinary individuals," said Academic Dean Phil Wingeier-Rayo, Ph.D. "I welcome Rev. Dr. Sinkfield as the Associate Dean for Community Life at Wesley and look forward to an able partner in the Office of the Dean. Dr. Sinkfield's pastoral experience, academic training and knowledge as a former Dean of Students will be a gift to our students and community."
Dr. W. Antoni Sinkfield, a native of Nashville, TN,  is an ordained Itinerate Elder in the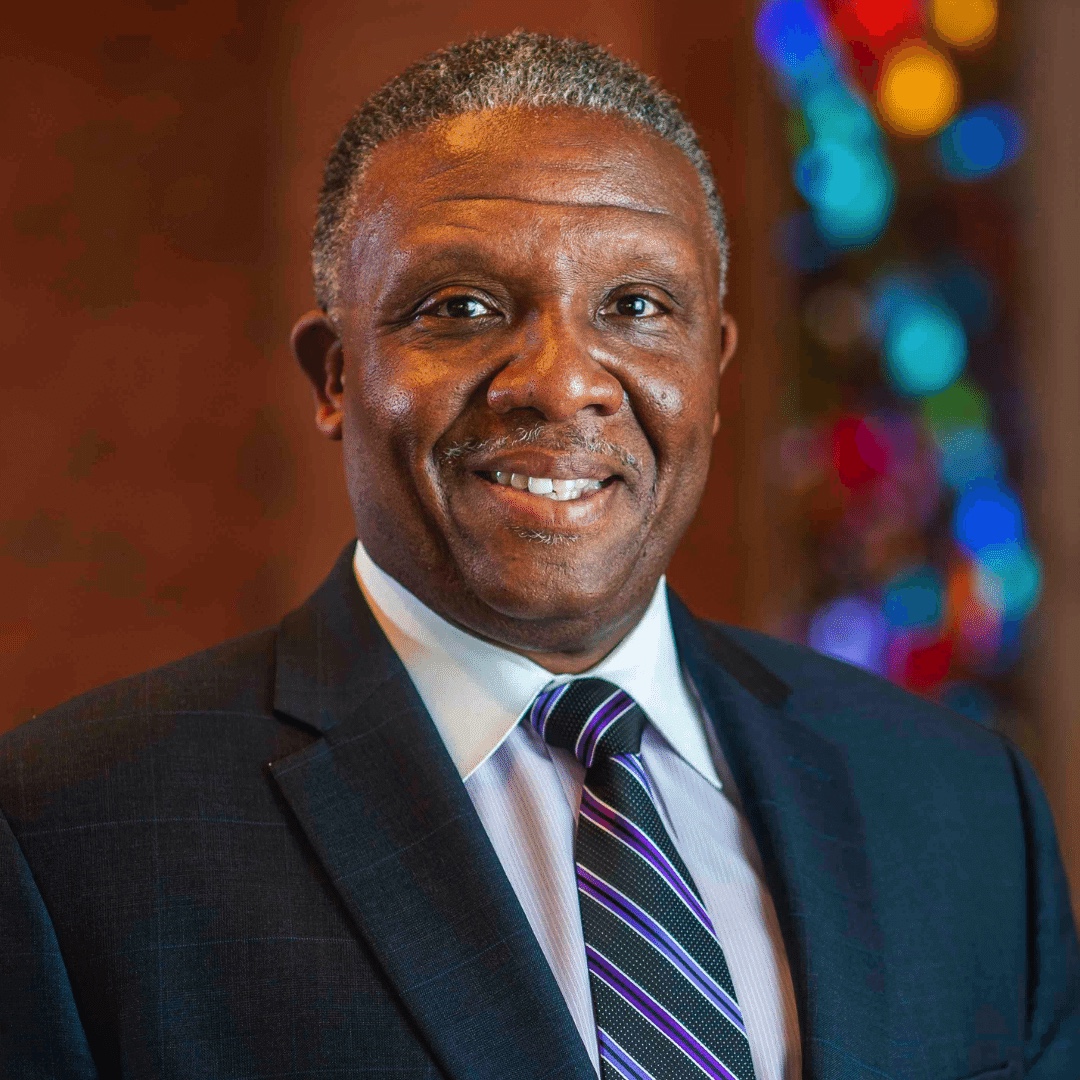 African Methodist Episcopal (A.M.E.) Church and has served as Dean of Students for Allen University, a historically Black College (HBCU) in Columbia, SC. Dr. Sinkfield holds a Doctor of Philosophy in Ethical and Creative Leadership with a specialization in Dr. Martin Luther King, Jr. (Union Institute and University), Master of Divinity (Vanderbilt Divinity School) and a Bachelor of Science in Marketing (Tennessee Technological University).  He has completed post-graduate work at United Theological Seminary; Oral Roberts University; and Asbury Theological Seminary as a Beeson Pastor Scholar where he engaged in intense immersion ministry experiences in Seoul, South Korea, Nairobi, Kenya, and the Masai Mara. Dr. Sinkfield has also ministered in Zimbabwe, Malawi, South Africa, Mozambique, and Zambia on the continent of Africa.  
 A recognized pastoral and community leader, he has served as Presiding Elder of the North Nashville District of the Tennessee Annual Conference of the A.M.E. Church, and is a founding member of Nashville Organized for Action and Hope (NOAH), a city-wide social action organization fighting for justice for the underserved.  Dr. Sinkfield is also husband to Kristy, and they are proud parents of Joshua (Michelle) DuBois, Anah, and Antoni, Jr.—and grandparents of August, Adelaide and Auden.
 "It is with great excitement that I join the Wesley Theological Seminary Family as the new Associate Dean of Community Life!" said Dr. Sinkfield on the news of his appointment. "What a thrill it is to join this wonderful faculty and staff—and in the journey of our students as they matriculate at Wesley, seeking to acquire the training they desire in preparation for ministry. To all of our students, I cannot wait to meet you, greet you, and walk with you (as your supporter, encourager, and fan) towards the successful completion of your awesome sojourn here at Wesley Theological Seminary!"
Rev. Cathy Abbott came to the ministry after 27 years in the energy business, working in both the corporate and governmental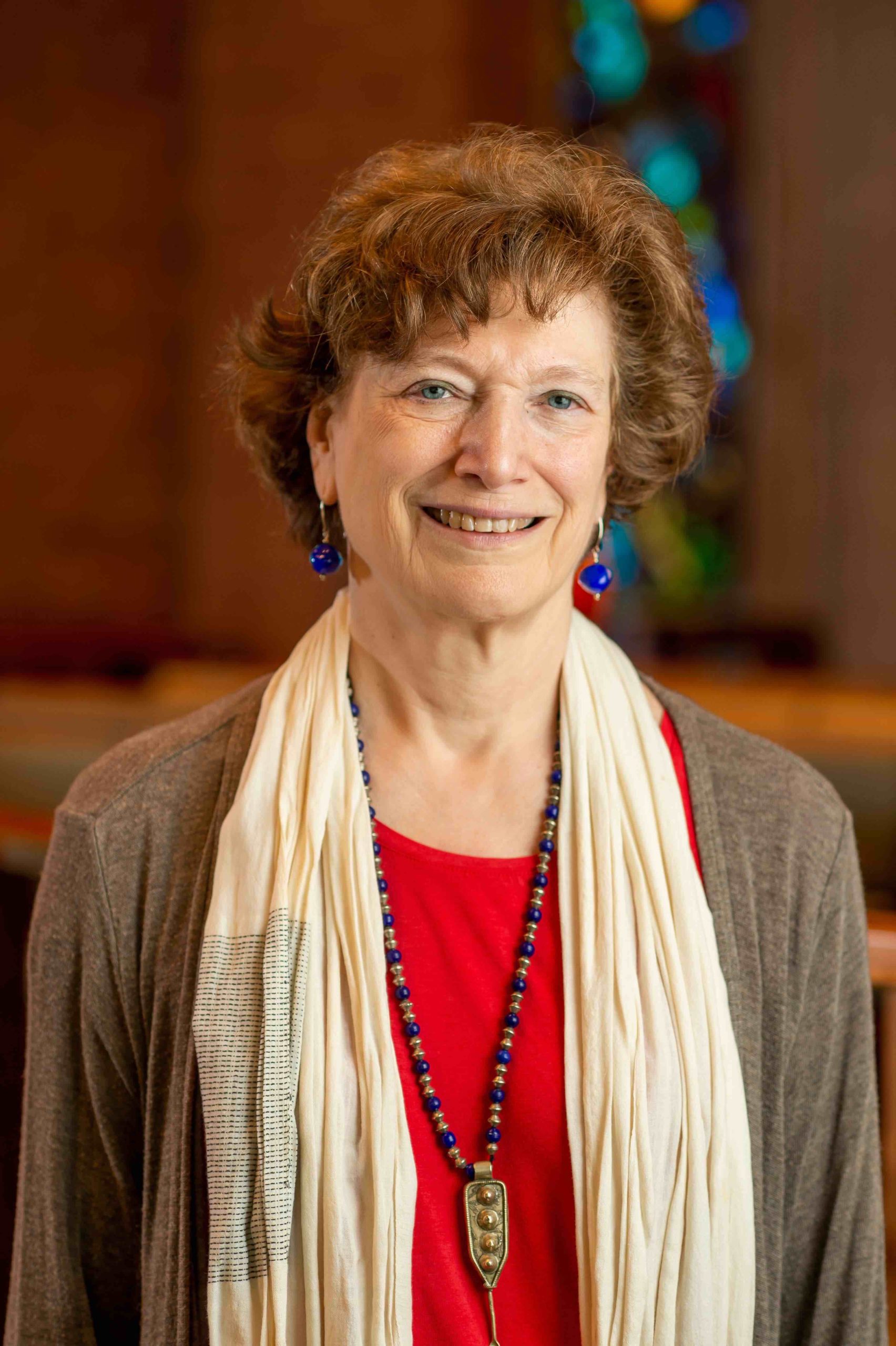 sectors.  She holds a Master of Public Policy from Harvard University's Kennedy School of Government and earned her Master of Divinity at Wesley in 2006 prior to ordination as an Elder in The United Methodist Church.  As an artist, Rev. Abbott made the arts central to her pastoral ministry in the local church. Her recent leadership roles include serving as Arlington District Superintendent for the UMC Virginia Conference (2013 to 2019) and as a member of Wesley's Board of Governors.
 "Together, Dr. Tyler and I embody the diversity of traditions (Baptist, Methodist) and race that God desires for his beloved community," said Rev. Abbott. "I pray that Dr. Tyler's spirit-filled presence and deep joy in leading worship will help all of us grow in thirsting for God, seeking justice, and acting with mercy in the world."
Dr. Thomas Dixon Tyler has over 30 years' experience as a ministry and worship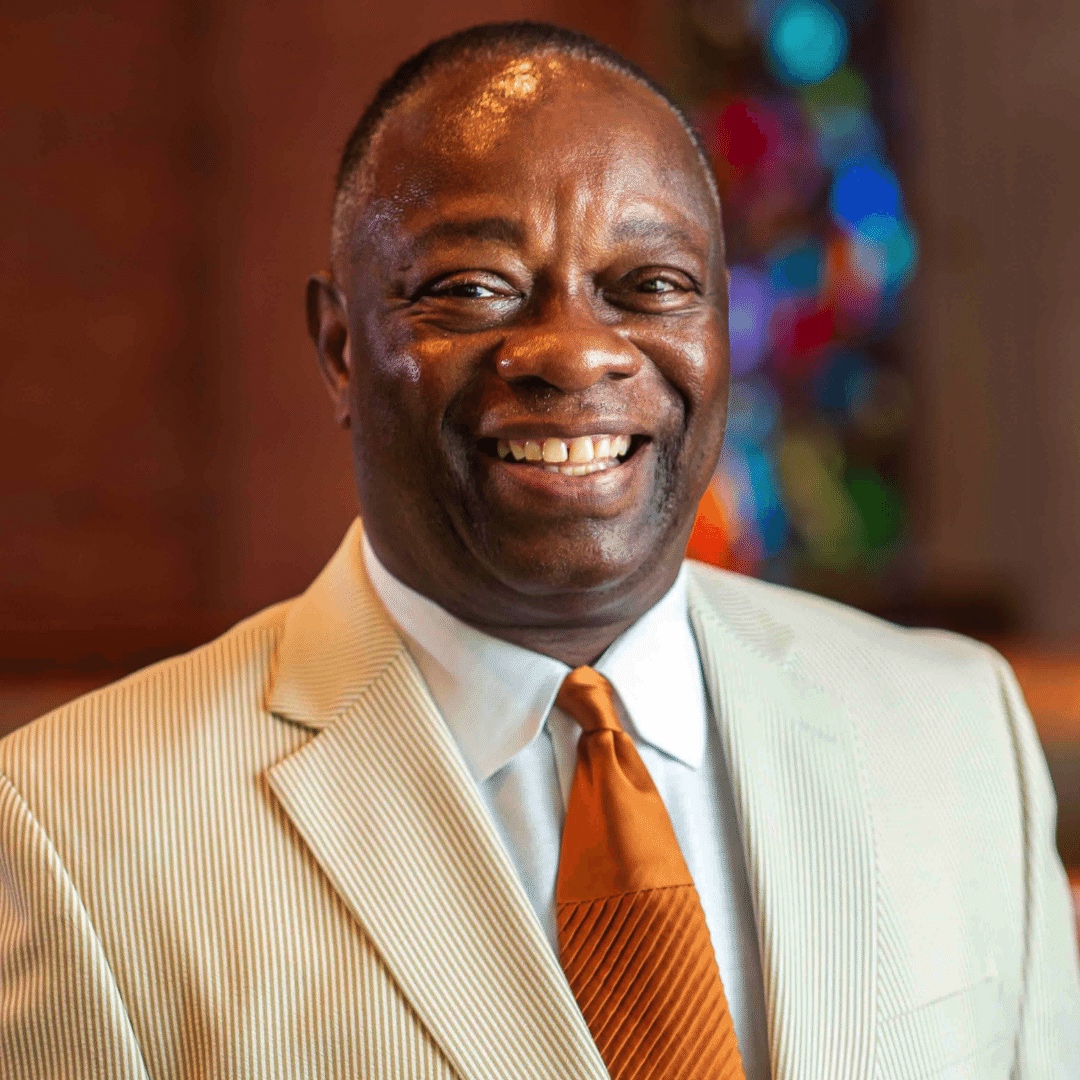 developer. He is Founder and President of Psalms Ministries Consulting Initiative, and is Minister of Worship, Evangelism and Discipleship at the historic Shiloh Baptist Church of Washington, DC. Dr. Tyler holds a Bachelor of Arts (American University, Washington, DC), a Master of Worship Studies and Doctor of Worship Studies from The Robert E. Webber's Institute for Worship Studies (Orange Park, FL).
Dr. Tyler has an established reputation as a Choral Director. For 26 years, he served as Director of Music Ministries of Metropolitan Baptist Church of Washington, DC, where he developed and managed an extensive music program that consisted of seven choirs (over 500 voices), an orchestra and many staff musicians. In education, he has served as Choral Director at the prestigious Duke Ellington School of the Arts and the Calvin Coolidge High School (Washington, DC).
"I believe worship is our response to the initial action of God ," said Dr. Tyler. "Wesley Theological Seminary is a distinguished faith and teaching community that equips ministry leaders to be a light in the darkness and a voice in the wilderness inspiring others through worship. I look forward to partnering with Reverend Abbott as she shepherds us in chapel and to be a blessing where ever there is a need." 
 "We are indeed doubly blessed to have Rev. Cathy Abbott as our Interim Chapel Elder and welcome back Dr. Thomas Tyler as the Director of Music & Choir Director at Wesley, " said Dr. Wingeier-Rayo. " Rev. Cathy's knowledge of Wesley and her pastoral and administrative experience teamed with the powerful music ministry of Dr. Tyler will ensure that Oxnam Chapel will reopen for in-person worship this Fall, in both a safe and worship-filled environment." 
 "I know the whole Wesley Community has deeply missed worship in Oxnam Chapel, as I have, so we are excited to announce that Chapel will be in-person and live-streamed on Tuesdays at 12:00 noon during the semester," said Dr. Wingeier-Rayo. "We welcome our afternoon and evening students to share in our worship life September 13 at 4:45pm and December 6 at 4:45pm, services which are open to all." 
                                                                                               ###