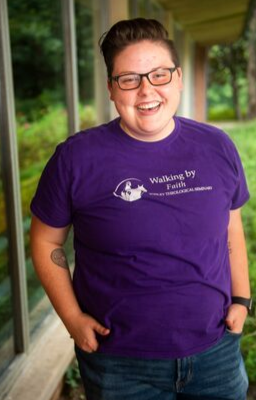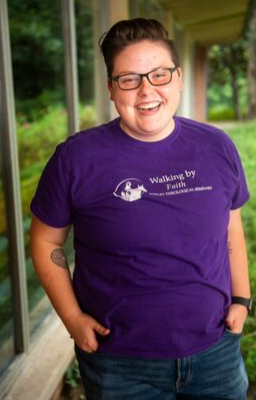 A well-known face on campus is third year Master of Divinity student and new Student Council President Ellie Crain.
Originally from Clarksville, TN, Ellie earned her undergrad from Martin Methodist College " "where I majored in Pre-Seminary - who knew that was a thing, right?," noted Ellie.
Why did Ellie choose Wesley for her M.Div. degree program? "It felt like home," she said.
 "So many things about Wesley reminded me of the things that I loved about my undergraduate experience. The Birch Intentional Community at Wesley Downtown was also a major selling point for me, as was the responsibility that Wesley takes so seriously to find the intersections between faith and politics."
Meet the People of Wesley