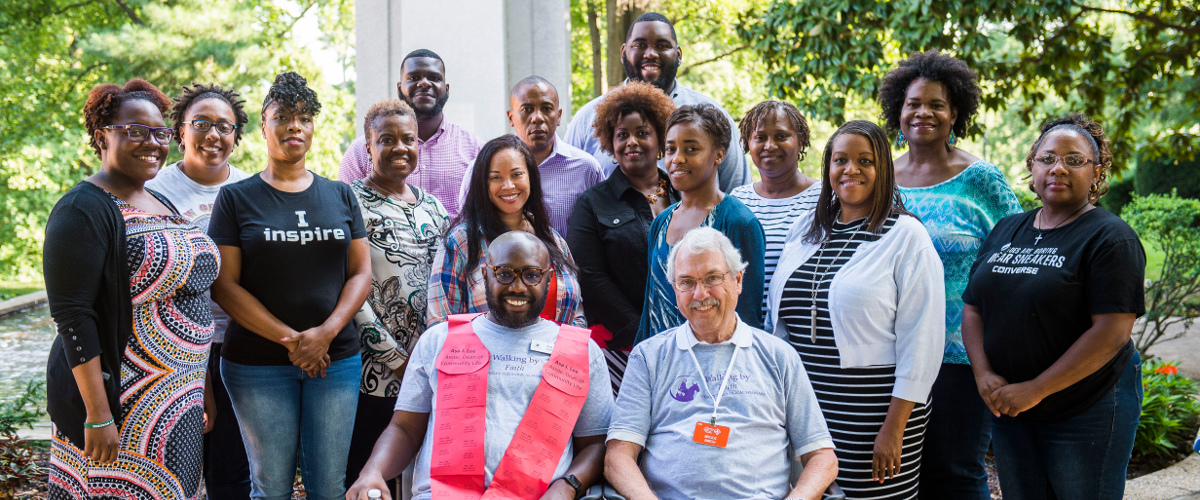 History
Named to honor the memory of Dr. John H. Satterwhite, a minister of the African Methodist Episcopal Zion denomination, the first faculty member hired by President Norman Trott following the Seminary's move to Washington, D.C., in 1958 and the first African-American member of the Wesley faculty.  Satterwhite award recipients must be fully admitted to degree study at Wesley, endorsed for this award by the pastor or bishop or his/her church and approved by the Financial Aid Committee.
Requirements
You must complete at least 5 academic hours (half-time status) and attend two Satterwhite Scholar sessions each semester for the award to be active and must maintain a GPA of 2.75 or better to be continued in the award. The Satterwhite Scholar sessions provide ongoing support for award recipients focused on community building, curriculum integration, and vocational clarity.
Process
These scholarships are awarded during the admissions process. A recipient can begin study in either fall or spring semester – and can also use the award toward summer term study.