Wesley Theological Seminary is honored to partner with the Association for Hispanic Theological Education (AETH) to present: The Justo and Catherine González Resource Center Lecture Series "The Public Witness of the Hispanic/Latino/a Church in the United States," October 19-20, 2018
AETH is grateful for the support of the following sponsors that made possible the 2018 Justo and Catherine González Resource Center Lecture Series:
AETH agradece el apoyo de los siguientes patrocinadores que hicieron posible las Series de Conferencias 2018 del Centro de Recursos Justo and Catherine González:
The General Board of Church and Society is one of four international general program boards of The United Methodist Church. The board is called to seek the implementation of the Social Principles and other policy statements of the General Conference on Christian social concerns. The board's mission is to live faith, seek justice, and pursue peace through education, grassroots organizing and advocacy. Connect with us at www.umcjustice.org. 
The Association for Hispanic Theological Education (AETH) is a network of people and institutions that since 1992, works in the United States, Canada, Puerto Rico, and more recently in Latin America and the Caribbean. It is a non-profi t organization dedicated to the promotion and improvement of theological education and its impact on the lives of people, churches and communities. AETH promotes and certifi es the quality of Hispanic theological education programs and contribute to the development of the leadership of women and men who strengthen our congregations and communities. Its mission is to promote excellent and pertinent theological education of Hispanic leaders in their service to the church and the world.
Centered in the Christian tradition, Wesley Theological Seminary has served the church since 1882, equipping exemplary teachers, preachers and leaders to be prophetic voices in the church and the world. Wesley Theological Seminary is located in Washington, DC with a main campus in upper Northwest adjacent to American University and a downtown location at 9th and Massachusetts Ave NW, which houses our Institute for Community Engagement. With the world-renowned Lewis Center for Church Leadership, the pioneering Henry Luce III Center for Religion and the Arts and our innovative Center for Public Theology, Wesley fulfi lls its mission: to equip Christians for leadership in the church and the world, to advance theological scholarship, and to provide a prophetic voice in the public square.
The Calvin Institute of Christian Worship (CICW), located at Calvin College and Calvin Theological Seminary in Grand Rapids, Michigan, is an interdisciplinary study and ministry center that promotes the scholarly study of the theology, history, and practice of Christian worship and the renewal of worship in worshiping communities across North America and beyond.Founded in 1997, CICW is dedicated to using the unique resources of a Christian liberal arts college and theological seminary—with its collegial environment, international faculty and student body, wide interdisciplinary expertise, and culture of ongoing learning—to partner with congregations, denominations, parachurch organizations, professional organizations, and publishers to further our mission.
When:  October 19-20, 2018

Where: Wesley Theological Seminary, 4500 Massachusetts Avenue NW, Washington, D.C. 20016. 
Registration Fee (includes meals):
Fee for general public (non AETH members) $125
AETH active members $100
Washington Theological Consortium students $100
WTS faculty $35
WTS Students (only WTS Students) $35
Only Friday $75
Only Saturday $50
Accommodation: Conference attendees can access special room rates at Courtyard by Marriott Hotel (5520 Wisconsin Avenue, Chevy Chase, MD 20815). The room rates, which include internet access (but not 13% state and local taxes or $15 per night parking) are: Standard King or Double Queen  $129.00/night.  
No block of rooms has been reserved for this event, so please make your reservations as soon as possible.
To assist you with your reservation, please call Greg Battle directly at the Courtyard Marriott, 301-656-1500 ext. 7000. Indicate you are a Wesley guest to book room(s) at our contracted rates for the AETH event.
Please note that all reservations require cancellations to be at least 48 hours in advance.
Reservations by phone: 301-656-1500 ext. 7000. Indicate you are a Wesley guest to book room(s) at our contracted rates.
Reservations online:  Go to www.marriott.com/wasvy and use Wesley Theological Seminary's Online Booking Code "0CU" (Zero, Charlie, Unicorn) to obtain Wesley's  special negotiated rate on The Courtyard by Marriott,Chevy Chase.  
As Wesley Theological Seminary traveler, you have the ability to book a discounted rate at our preferred hotel The Courtyard by Marriott Chevy Chase on the hotel website.  The step by step instructions are below.  This rate is based on availability so please be sure to book as early as possible for the best chance at securing the discount:
* Go to  www.marriott.com/wasvy
* Type your arrival and departure dates in the appropriate boxes.
* Click on the "Special Rates and Awards" drop down button. 
* Select "Corporate/promotional code"
* Type in the special booking code "0CU" (Zero, Charlie, Unicorn) and click "FIND". 
If the Wesley Theological Seminary rate is available for the time period you requested, it will show up on the screen and can be booked.  If it is not available for that time period, the hotel's best available rates will show up and you may choose to book that rate.  A Marriott Reservation System confirmation email will be sent to the email provided by you and any cancellations or changes may be made on the website using the confirmation number provided.
Other D.C. hotels in the area (no block of rooms or special discounts available) - better rates may be available at bookings.com or  hotels.com
Days Inn Washington DC / Connecticut Ave
+1-888-305-3366
4400 Connecticut Ave. Nw, Washington, DC 20008
Embassy Suites at the Chevy Chase Pavillion : 4300 Military Rd. Nw
+1-800-881-1523
4300 Military Rd. Nw, Washington, DC 20015
Kimpton Glover Park Hotel : 2505 Wisconsin Ave. Nw
+1-888-690-5247
2505 Wisconsin Ave. Nw, Washington, DC 20007
Registration for the AETH event is required - space is limited.  Click here to register.
This event is open to the public.
For more information, contact Marta Luna: 407-482-7598 or mluna@aeth.org
Distinguished speakers and presenters to date will include: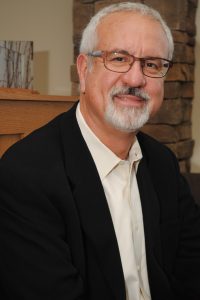 Blanchard Professor of Old Testament, Wheaton College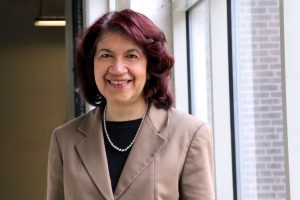 Rev. Dr. Elizabeth Conde-Frazier
Coordinator of Relations with Entities of Theological Education, AETH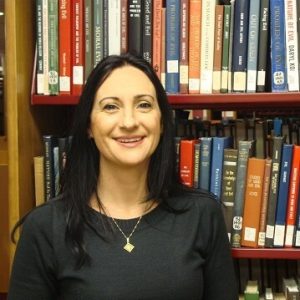 Program Manager for International and Intercultural Learning, Calvin Institute of Christian Worship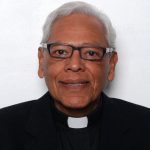 Assistant Vicar, Church of the Epiphany, Los Angeles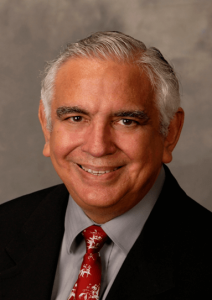 Preeminent scholar and promoter of Latino theological education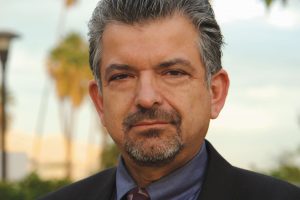 Professor of Hispanic Studies and Pastoral Leadership, Fuller Theological Seminary in Pasadena, California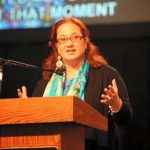 Worship Leader