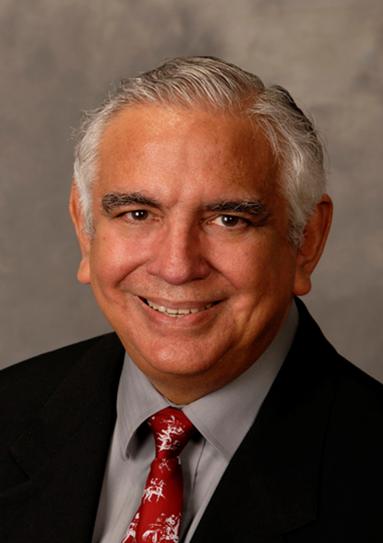 Dr. JUSTO L. GONZÁLEZ
El Dr. Justo L. González nació y creció en Cuba, donde realizó sus primeros estudios universitarios y de Seminario. En 1961 se convirtió en la persona más joven en obtener un doctorado en historia teológica de la Universidad de Yale. Es ministro ordenado de la palabra y sacramentos por la iglesia Metodtista. Por treinta años enseño en varias instituciones teológicas. Ha dado cientos de conferencias en Norteamérica, Sudamérica, Europa y Asia. Justo ha escrito más de cien libros, aunque es conocido por sus 2 volúmenes, Historia del Cristianismo y sus 3 volúmenes, Historia del Pensamiento Cristiano, el cual ha sido traducido a ocho idiomas. Además de su pasión por conectar la teología a la vida de la Iglesia por medio de sus publicaciones, la actividad que más valora y aprecia es la de ser mentor y animar a hispanos y otros estudiantes de grupos minoritarios. Hoy como profesor y ministro retirado de la iglesia metodista, dedica su tiempo a la investigación, escritura y a promocionar la educación teológica hispana.
Dr. Justo L. González was born and raised in Cuba where he did his first university and seminary studies.  In 1961 he became the youngest person to be awarded a Ph. D. in historical theology at Yale University.  He is an ordained Minister of Word and Sacraments by the Methodist Church. For thirty years he taught in a variety of theological institutions. He has given hundreds of lectures in North America, South America, Europe and Asia. Justo has written over one hundred books, although he is better known for his two-volume The Story of Christianity and his three-volume A history of Christian Thought, which have been translated into eight languages. Besides his passion for connecting theology with the life of the church through publications, his most cherished and valued activity is the mentoring and encouraging of Hispanics and other minority scholars. Today, as a retired professor, he devotes his time to research and writing and to promoting Latino theological education.