The mission of Wesley Theological Seminary is to equip persons for Christian ministry and leadership in the church and the world, to advance theological scholarship, and to model a prophetic voice in the public square.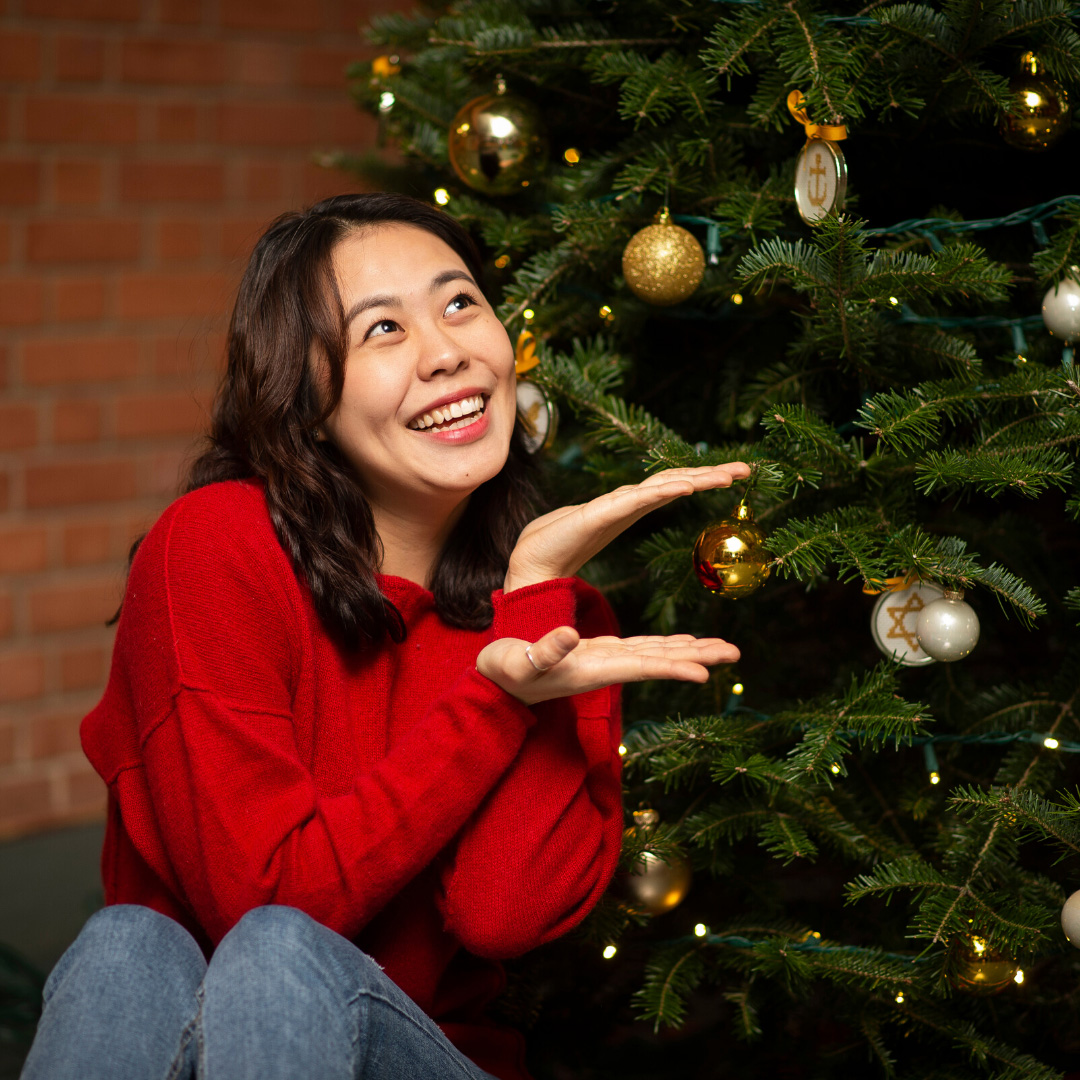 Faces of Wesley: the friendly face by the Wesley Christmas tree is Second year Master of Divinity student Eun Jin Kim, known around campus as Jinny Kim. 
Originally from South Korea, Jinny earned a BA in Sociology from Ewha Womans University in Korea. She came to Wesley because of its supportive environment for women. "I chose Wesley because of its diversity, and because it creates a space for women to become leaders in the community," said Jinny.
Jinny is involved with Wesley's Korean Students' Association (KSA). "KSA brings Koreans together, whether they are 1st generation, 2nd generation or 1.5 generation like me. It is a time where we gather and worship God, share about our ministries and have fellowship despite the language barrier we have within ourselves," she notes. 
Meet the People of Wesley