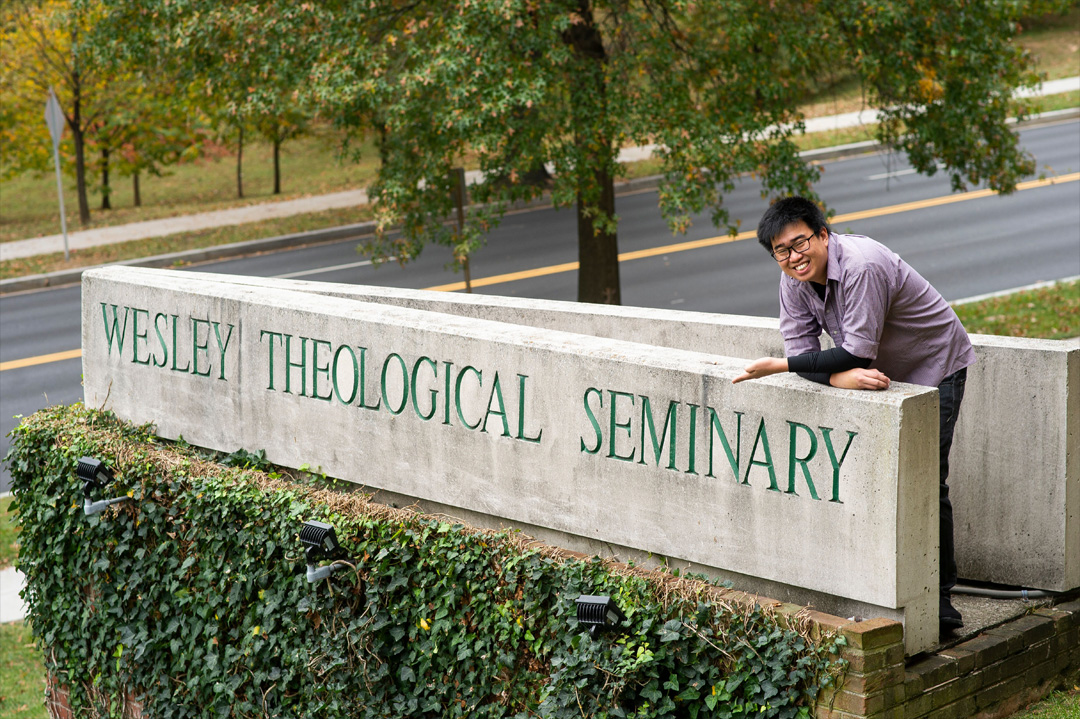 If you've stepped foot in the library this semester, it's likely that you've experienced the smiling face of 1st year Master of Theological Studies student Adrianus Yosia.
Originally  from Indonesia, an archipelago in Southeast Asia, Adrianus' hometown is Bandung, West Java. Adrianus holds a bachelor's degree in Mathematics from Bandung Institute of Technology and a M.Div. degree from Southeast Asia Bible Seminary, Indonesia.
Adrianus' strong passion for theology and teaching has already manifested itself in his ministry thus far, which has included serving as Pastor of Gereja Kristen Kalam Kudus (Holy Word Christian Church) and as editor for Asosiasi Teologi Indonesia (Indonesian Theological Association). At this point in his life and ministry, Adrianus wants to give back. "I want to contribute in Indonesia through education and research, as a teacher in university or seminary and research about Indonesia from a theological perspective," said Adrianus.
Meet the People of Wesley