The mission of Wesley Theological Seminary is to equip persons for Christian ministry and leadership in the church and the world, to advance theological scholarship, and to model a prophetic voice in the public square.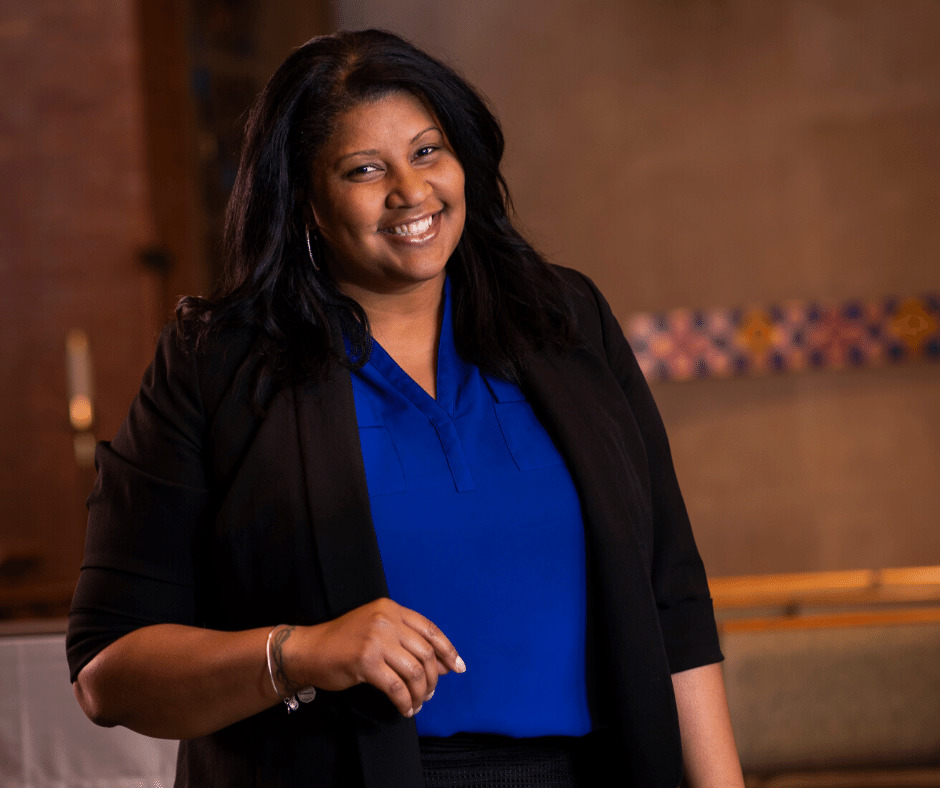 Meet soon-to-graduate Master of Divinity student and licensed clinical therapist Jamice Holley.
Jamice is a native of Charles County, Maryland. She earned a Bachelor of Science in Biblical Studies (Lancaster Bible College I Capital Seminary and Graduate School) and a Master of Science in Clinical Mental Health (Loyola University Maryland).
Jamice's journey to Wesley began with an invitation.  "Wesley found me," she shared. "I was headed toward the Ph.D. track to pursue clinical mental health when the school I was planning to attend closed. Coincidently, after finding out the news, my husband spotted a letter I'd received and it was a Christmas card from Wesley encouraging me to apply," she remembered. "Wesley found me and since then, I've been finding myself and God all at the same time," said Jamice.
Attending seminary is a transformational experience for all students. It's a challenge, both academically and spiritually, and there are often bumps along the way. Jamice experienced some of those challenges, and it was the caring  Wesley  Community that helped her through.
"I almost quit seminary after Reading Week during my first semester. However, I later decided to stay committed to one class and that was Spiritual Formation, taught by Dr. Asa Lee. By the end of the semester, Dr. Lee had already written me back in for the next section of courses! If it weren't for Dr. Lee taking an interest in where I was in my walk at seminary, and God intervening, I don't know if I would have come back. I'm so glad I stayed," said Jamice.
Meet the People of Wesley