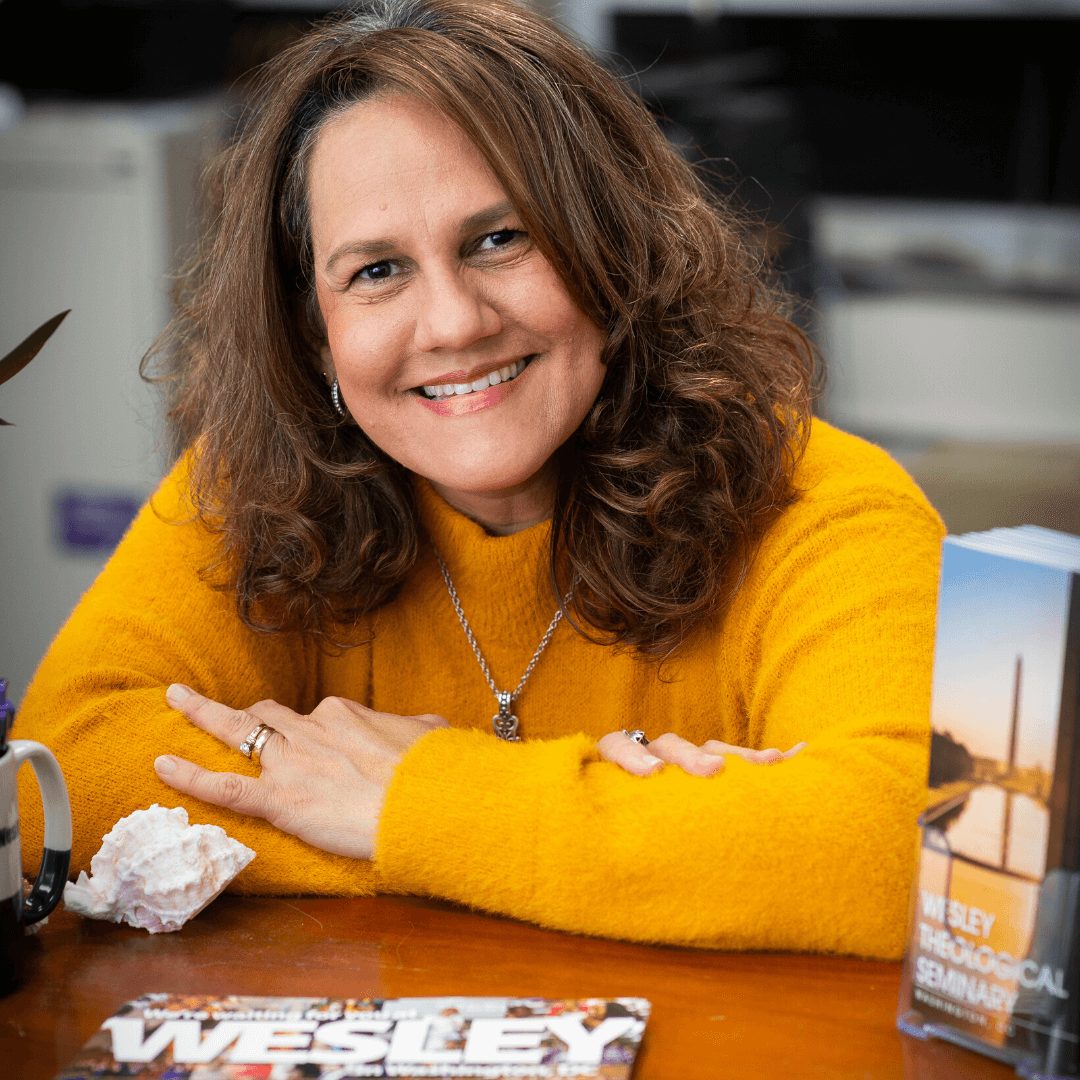 Faces of Wesley: If you have stopped by Wesley's Admissions Office recently, you may well have been warmly welcomed by 2ndyear Master of Divinity student worker Marcela Jarman.
Originally a professional architect from Colombia, Marcela is a Licensed Local Pastor, appointed as Associate Pastor of Sterling United Methodist Church in Sterling, VA. She is responsible for the church's Amigos' Ministry, serving the Latinx community with two Bible Study groups and a worship service in Spanish every Sunday. Her Wesley studies are part of her preparation for ordination as an Elder for the Virginia Conference.
Marcela's bi-national experience has informed her passion for Latinx ministry. "My call is  to be a bridge between the two cultures (Latinx & American) because I live in two cultures – I married an American and I feel at home in the Latinx community -  I love them both, and I want each to understand the other culture, to know it and be part of it, "she said.
Meet the People of Wesley