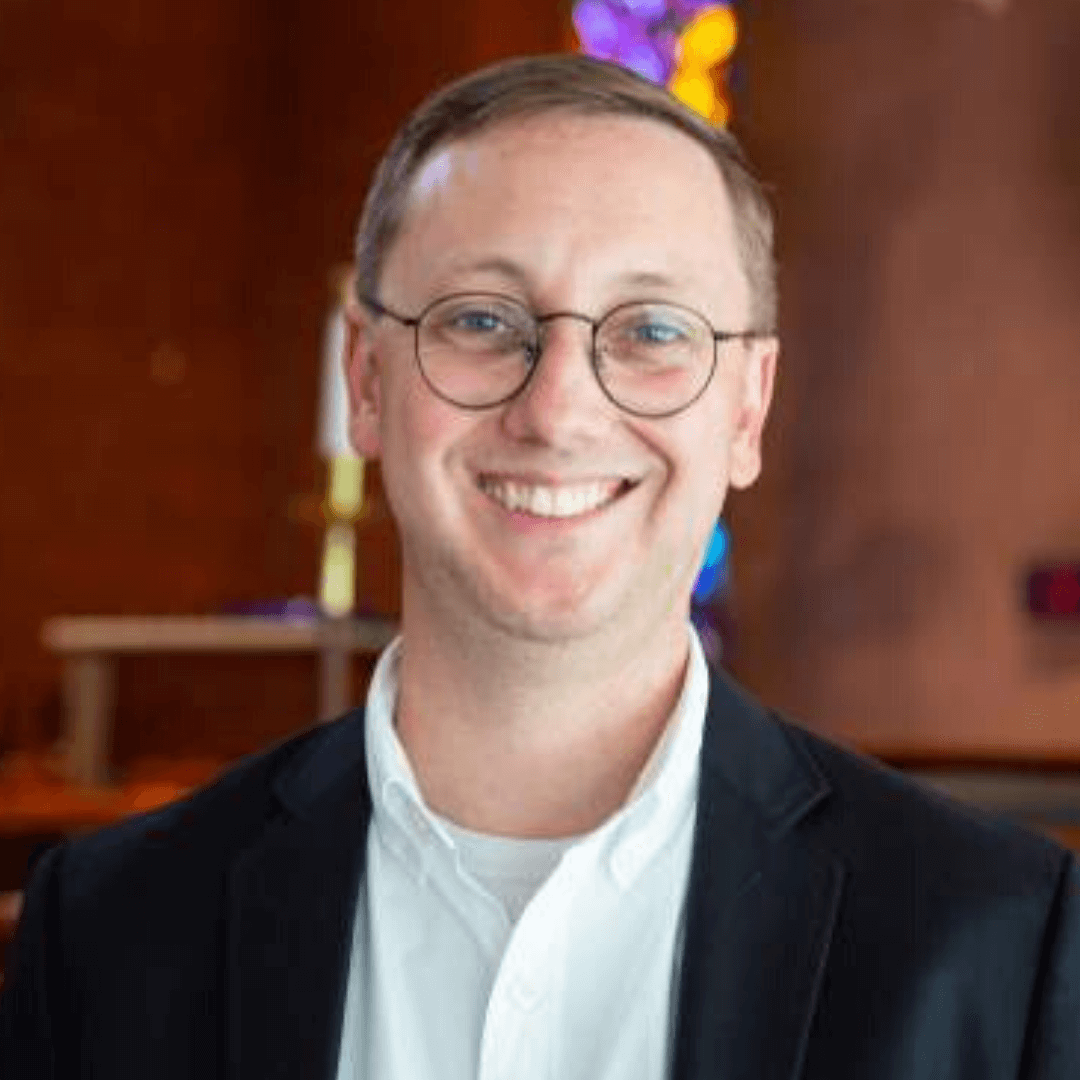 Faces of Wesley: Meet Dr. Tim Snyder, Wesley Visiting Assistant Professor of Practical Theology and Senior Researcher at The Lewis Center for Church Leadership.
Originally from Huntsville, TX, Dr. Snyder "considers New Orleans home." He did not initially plan to be a theologian. "I went to Texas Lutheran University as a student of music but left a student of theology," said Dr. Snyder. He holds a MA in Theology & Ministry from Luther Seminary and a PhD in Practical Theology from Boston University.
Dr. Snyder's prime focus is the Lewis Center's Religious Workforce Project, which he explains is "a national study--funded by the Lilly Endowment--that explores how congregations are adapting to the changing religious landscape through their staffing and volunteer leadership."
"We are working with existing data from researchers and denominations, but at the heart of the study are the stories of 50 (or so) churches here in the DMV. In many ways, this study is the first of its kind," noted Dr. Snyder.
He will be teaching an online summer course entitled "Reading Bonhoeffer In A Post-Truth World." "Bonhoeffer has become one of the most popular theologians of our day but he is also often misrepresented and misunderstood. "Many today say we're living in a "post-truth" world of fake news, partisanship, and propaganda. From prison, Bonhoeffer wrote that we must learn to tell the truth, so the course is about tracing what Bonhoeffer learned about truth-telling across his writings," said Dr. Snyder.
What do we not know about Dr. Snyder? "I am a bit of a wine enthusiast -- don't ask me about it unless you have at least two hours to spare," he offered.
What fuels his passion for research and teaching? "For much of the last decade, I have been inspired by Mary Fulkerson's insight that "creative theology arises from the scene of a wound." I try to keep her wisdom at the center of my teaching and research," he noted.
#creativetheology #Bonhoeffer #oenophile #FacesofWesley
Meet the People of Wesley