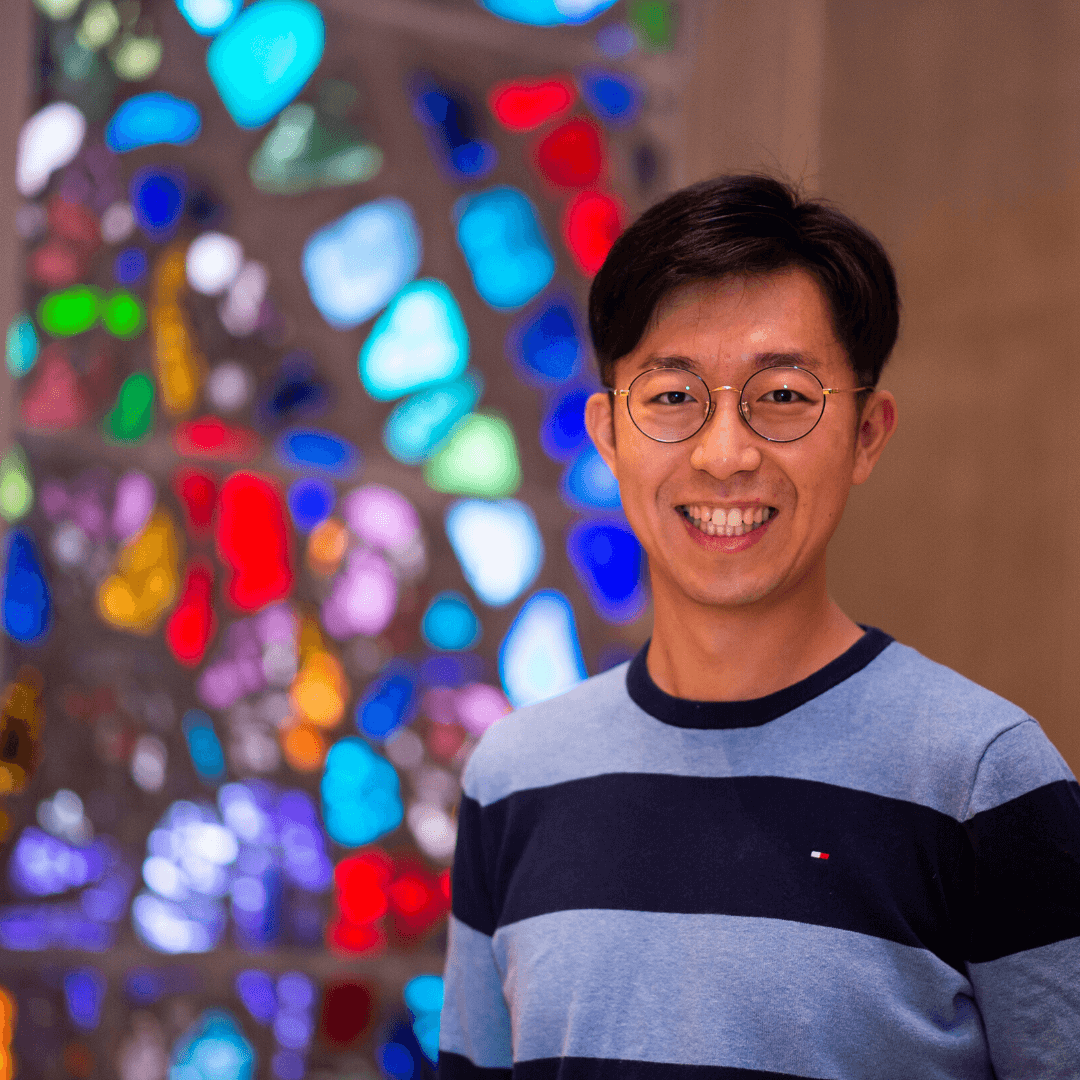 Meet 2nd year Master of Theological Studies student Hyungsuk Oh, originally from Gimpo (Greater Seoul Metropolitan Area), South Korea.

Hyungsuk is President of Wesley's Korean Students' Association and was elected as Treasurer of Student Council for 2020-2021.
Hyungsuk earned a B.A. in Philosophical Studies & Theology (Yonsei University, Seoul, Korea) and a M.Div. (South Methodist Theological University, Seoul, South Korea) prior to coming to Wesley.
Why did he choose to attend Wesley? "I was looking for a chance of further study after ordination," said Hyungsuk. "I had heard that Wesley emphasizes both Theology and its practice. That was really what I was looking for. I had no choice but Wesley."
What has impacted Hyungsuk the most from his time at Wesley so far can be summed up in one word: "Diversity."
"The proportion of lay students here is much higher than that of Korean theological seminaries. There are few other denominations in the seminary I attended in Korea. Here, there are many friends from various denominations from whom I can learn their thoughts. The same goes for ethnic, nationality and cultural diversity. The atmosphere of encouraging diversity and caring for the minority also had a great influence on my learning," observed Hyungsuk.
Hyungsuk is open to wherever God sends him following graduation. "I am here to be a better pastor. After studying, I will go to serve the churches and congregations that God entrusts me," he says.
While busy with studies, family, ministry and Wesley activities, Hyungsuk still finds time for cycling. "I'm an enthusiastic bike rider: Road Cycle, MTB, Cyclocross, I love them all," he says.
A quote important to Hyungsuk? "John Wesley said once, "The best thing of all is God is with us." I hope I can confess that so sincerely to the day I die." #Korea #diversity #faithfulness#cycling #FacesofWesley
Meet the People of Wesley