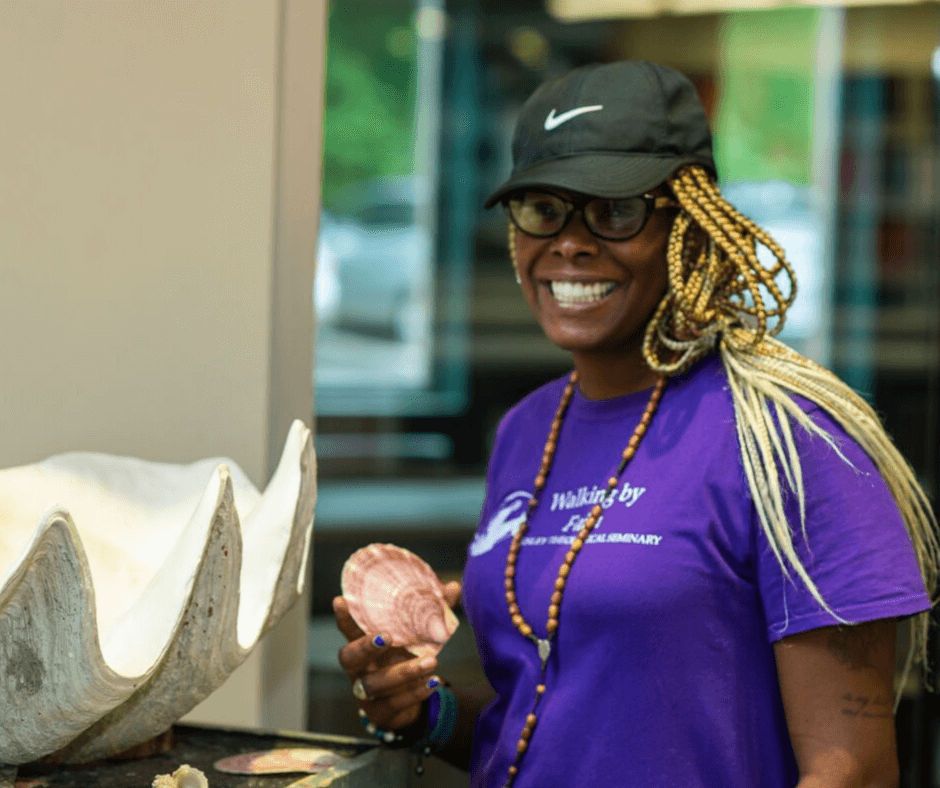 "The joy of the Lord is my strength" is Scripture that comes to mind when one meets 3rd Year Master of Divinity student Lamika Weiss. You are sure to receive a big smile and experience a spirit of joy whenever you meet her on campus.
Lamika is a native New Yorker, born in Manhattan; after a short stay in Jersey City, NJ, Lamika grew up in the Bronx. However, in recent years, she has lived all over the US and world - Texas, Washington State, Hawaii, Iraq, Kentucky, Virginia & DC – as a member of the United States Army. She retired from the US Army in December 2018 as a Logistics Specialist and Generator Power Specialist.
Lamika came to Wesley because "Wesley chose me, and I am glad about it!  Originally, I was scheduled to go to Liberty University to complete the Military Chaplaincy D.Min. Program. However, I was curious to see what seminaries were like in the DC-MD-VA area. I found Wesley online, requested information with no actual intent of enrolling. I was invited to a 'Window on Wesley'" and the rest is history."
"Today, I am a firm believer that a righteous person's steps are indeed ordered by the Lord," she said.
Meet the People of Wesley