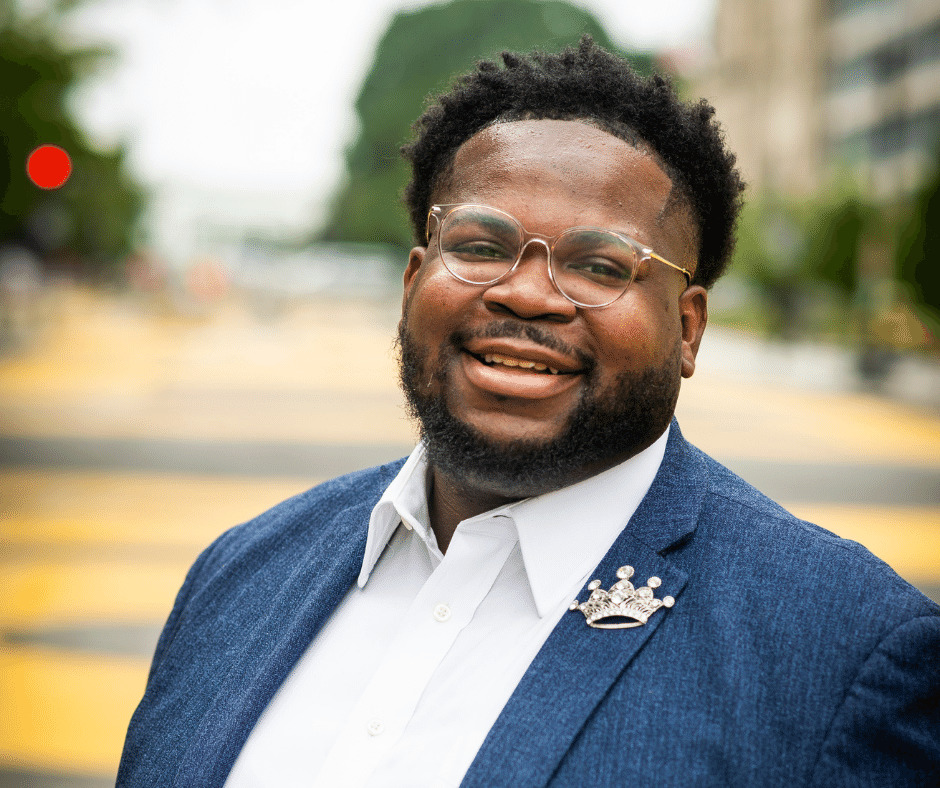 Meet 1st year Master of Divinity student and Community Engagement Fellow Roderick Josey.
Originally from Wilmington, North Carolina,  Roderick earned a B.A. in Psychology with a minor in Religious Studies from Livingstone College (Salisbury, North Carolina). He also holds a M.A. in Organization Communications from Bowie State University (Bowie, Maryland).
Recently ordained as a Deacon at Union Wesley AME Zion Church, Roderick admits that he has a strong desire for leadership and a passion to shepherd God's people. "I believe that Pastoral Ministry is where I am called; it is my desire to pastor a congregation. It's because of this call that I felt it was necessary to pursue theological studies. I want to go deeper and fully understand Biblical texts," said Roderick.
Wesley's diverse curriculum and location in Washington, D.C. was attractive to Roderick but it was the encouragement of his beloved mentor, Bishop W. Darin Moore, that advanced his journey to seminary and reinforced his desire to matriculate at Wesley.  "Wesley's presence frequented my path, and it was also close to home. I remember seeing the Wesley Admissions Team at many conferences that I attended and I always noticed their table. I loved that Wesley had such a diverse curriculum so when my bishop recommended Wesley, I knew then that this was the seminary for me, " shared Roderick.
Something we don't know about Roderick: "I rarely share this, but I was a member of the school band. I used to play the tuba, French horn, sousaphone and trombone," said Roderick.
One of Roderick's favorite scriptures:  "A verse that inspires me is Philippians 4:13 : 'I can do all things through Christ who strengthens me,' " shared Roderick. #leadership #bandbrass #FacesofWesley
Meet the People of Wesley