The mission of Wesley Theological Seminary is to equip persons for Christian ministry and leadership in the church and the world, to advance theological scholarship, and to model a prophetic voice in the public square.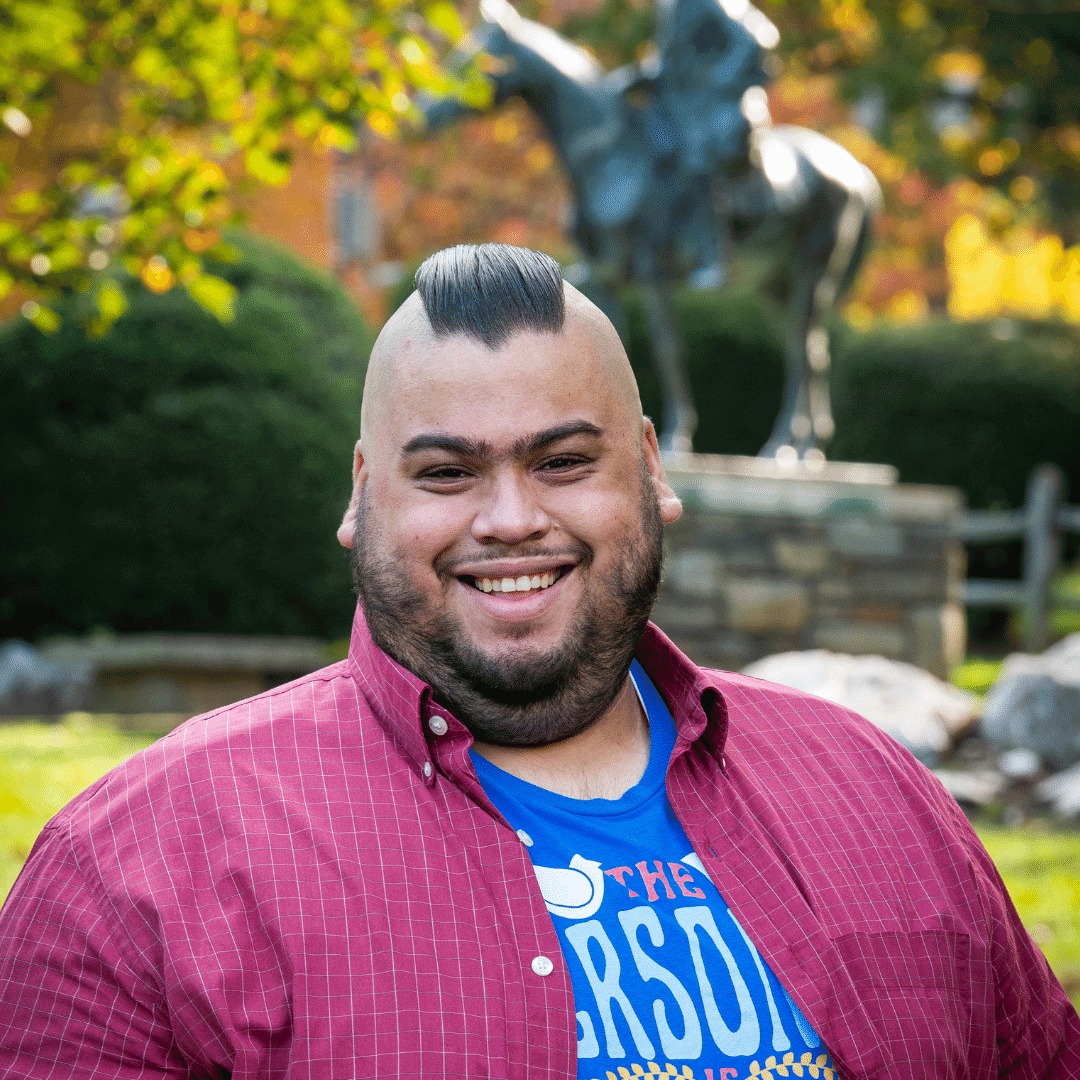 ---
Meet Wesley graduate Ian Carlos Urriola (M.Div., Class of 2018), currently serving as the Director of the Shenandoah University Youth Theology Institute in Winchester, VA.
Anyone who attended Tuesday Chapel while Ian was a member of the Wesley Chapel Choir has heard his powerful voice, and many have great memories of his solo work on the South African hymn, "Jaylo," under the direction of Professor Emerita of Church Music, Dr. Eileen Guenther.
I
It is not surprising then to learn the Rochester, NY native earned a B.A. in Music with a concentration in vocal performance (American University, Washington, D.C.) (AU) prior to attending Wesley.
He recognized his call to ministry early. "I knew before I went to college that I would be going to seminary, having felt a call to ministry at the age of fifteen," said Ian.
Ian says Wesley made him ready for ministry upon graduation.
"I am the Director of the Shenandoah University Youth Theology Institute, which Wesley immensely prepared me for.  Wesley taught me how to think, act, and lead with an eye for systems; of coming up with systemic solutions for systemic problems. Wesley's world-class faculty taught me that nothing—no person, no text, nothing—exists in a vacuum. I use that principle all the time in my teaching and in my mentoring of youth and college students," said Ian.