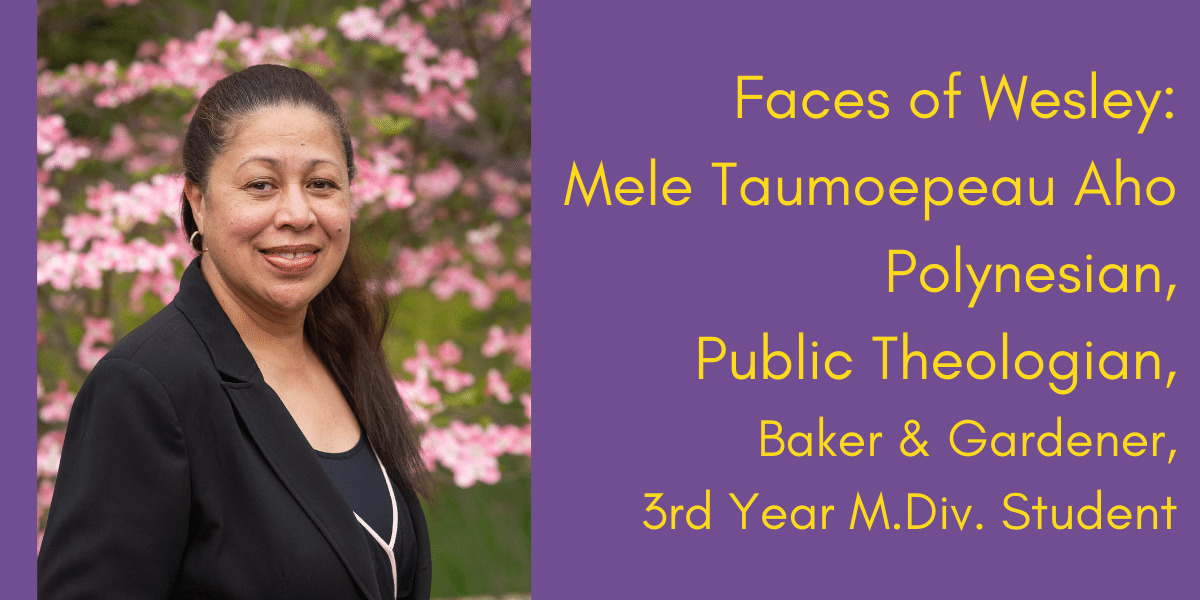 Meet 3rd Year M.Div. student Mele Taumoepeau Aho. Mele anticipates she will graduate with a specialization in Public Theology in December 2021. Part of the Pacific Northwest Conference of The United Methodist Church, Mele is on the Elder track for ordination, and is currently preparing for her conference's Provisional Member interviews in January 2022.
Mele holds a BS/BA with a Marketing major and an MBA in Financial Management (City University of Seattle, WA).
While Mele comes to Wesley from "the beautiful city of Seattle, Washington...as far as heritage, I am Polynesian, born and raised in the Kingdom of Tonga."
Studying at an official United Methodist Church seminary was important to Mele, but the major draw to our campus was that "Wesley has a robust Public Theology specialization here in Washington, D.C., the Nation's Capital. Furthermore, the Wesley alumni network helps students to thrive and advance in our education, ministry, and mission. The internship opportunities both at the churches and partnering agencies are phenomenal."
Mele feels Wesley prepared her well for future ministry. "I feel confident about my educational ministry goals and the opportunity to put the intellectual theory from classroom learning into practice," said Mele. "I love the diversity of the student body and faculty, learning from great and gifted professors and scholars, as well as the opportunity to engage with the affiliated seminaries for consortium classes."
At Wesley, Mele studied with not only United Methodists, but with many denominations represented in both the student and faculty community. Thus, Mele feels ready "to work collaboratively with church leaders and community leaders in interdenominational and ecumenical setting in the world."
Something we don't know about Mele? "I love gardening as a hobby. I designed a beautiful vegetable garden for my dad a few years ago. Maybe a retirement plan one day includes some farmland. I am also a baker. I used to travel worldwide to create wedding and birthday cakes. I have received many recommendations to start a business!"
Mele's favorite quote sounds like her personal mission statement – it would be a good one for any of us to try and live out. "Plan yesterday, learn today, lead tomorrow. God created us to witness, share, care, and develop effective community leaders." #KingdomofTonga #publictheology #baking #gardening #puttingtheoryintopractice #leadtomorrow #facesofWesley
Join Mele and our many students and graduates from across the US and around the world who have found in Wesley a seminary that supports students following their passion to serve God and others through ordained ministry and through many expected and unexpected ways.
Faces of Wesley is a weekly profile of one of the members of our Wesley Community - faculty, students, alumni, staff, administration and other friends of Wesley.  You can read it weekly on our Facebook or Instagram platforms or on our website's home page.