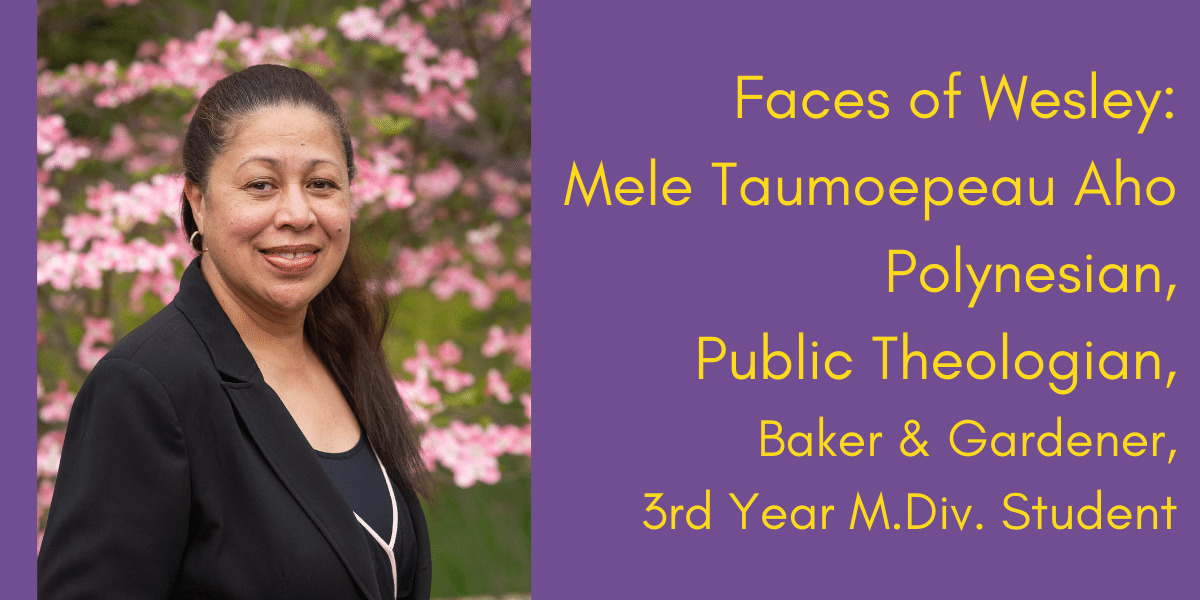 Opening Prayer WTS Chapel Worship Service 9.21.21  by Mele Taumoepeau Aho
If your heart desires, please bow your head and let us pray.
Holy One, Holy Three
The Creator, Redeemer, and Sustainer
We come before you to praise you, to proclaim your faithfulness, to glorify your Name.
O God of all creation, Giver of life
We confess before you that we have not done enough to shine your light in the world.
A world that is filled with human beings
Who adore you, question you, and wonder about your existence among us.
A world that connects us with a vast amount of water and yet separates country from country. A world that is filled with trees to give human beings clean air to breathe every day of our lives. A world where we experience rain and fire and yet our task is to care for one another.
We give you thanks for the leaders of this country and the world Our President Biden and members of congress.
Grant your wisdom, to hear the cry of your people
And take action for partnerships of those who have the means Urging them to give back to the community.
The COVID-19 pandemic of the 21st century
Shows a world that separates people who experience differences
In race, identity, classifications; the rich, the oppressed, the suffering, and the poor.
Help us to realize the reality of our lifestyles and experiences,
Help us to make commitments to build strong relationships.
To see the colors of your diverse beings NOT as threats but to illuminate And shine your lights to count our strengths and unity.
History tells us that when people migrate from place to place
They strive to find life and peace.
A new location where they feel safe from the oppression
Of the elites that they left behind.
We give you thanks for the leaders of the church,
Grant them wisdom to work hand-in-hand with laity,
The community, agencies, and local businesses
To find ways to give life, serve, and witness with words and deeds.
We give thanks to the individuals and members of the communities
The essential workers who work tirelessly to protect the health of our society
Fill our communities with ears to hear, awaken their hearts to respond with a spirit of hope.
We give you thanks to the president of Wesley and other seminaries, Along with leaders of various institutions, faculty, and staff members. Help them to discern practical and feasible curriculum
To guide students to learn and develop skills that help to transform lives, Witnessing to "peace over panic, faith over fear, and wisdom over worry."
We give thanks for the student council that meets regularly
To fulfill the needs of our Wesley community,
As we witnessed last week the formation of our newest student organization
– Asian Pacific Islander American student associate at Wesley Theological Seminary. Their support and love are beyond measure
We thank you for our family and friends
Who remind us of their constant love time and time again
We can lean on them, laugh with them,
Feeling and sharing their joys and concerns.
We pray to give us our daily bread,
The resources for today to make a better tomorrow.
We pray to make us see not only with our physical eyes but also our inner eyes The need in our city in DC, state, nation, and global communities.
We pray to endure, embrace and articulate your promise and find ways: Qualitative and quantitative methods in our theological studies.
To realize your kingdom in reality.
That we may work with individuals and community,
As hands and feet for your kingdom.
Prepare us to understand our purpose and goals, Equip us for the tasks ahead, and
Create within us the power of your love
To go out and make disciples in your Name
We pray together as Jesus taught His disciples
Please pray with whatever language you prefer
Our Father who art in heaven (in Tongan)
Ke tapha ho huafa, ke ako mai ho'o pule
Ke fai ho finangalo 'i mamani 'o hange ko ia 'i he langi Foaki mai 'i he 'aho ni ha'amau me'akai ki 'anai
Pea ke fakamolemole 'emau angahala
'O hange ko 'emau fakamolemole
'A kinautolu fuape 'oku mo'ua mai
Pea 'oua na'a ke tuku kimautolu ki he 'ahi'ahi
Ka ke fakahaofi 'a kimautolu mei he fili
He 'oku 'o'ou 'a e pule pea mo e malohi
Mo e kololia 'o ta'engata pea ta'engata
'Emeni/Amen!
****
Meet 3rd Year M.Div. student Mele Taumoepeau Aho. Mele anticipates she will graduate with a specialization in Public Theology in December 2021. Part of the Pacific Northwest Conference of The United Methodist Church, Mele is on the Elder track for ordination, and is currently preparing for her conference's Provisional Member interviews in January 2022.
Mele holds a BS/BA with a Marketing major and an MBA in Financial Management (City University of Seattle, WA).
While Mele comes to Wesley from "the beautiful city of Seattle, Washington...as far as heritage, I am Polynesian, born and raised in the Kingdom of Tonga."
Studying at an official United Methodist Church seminary was important to Mele, but the major draw to our campus was that "Wesley has a robust Public Theology specialization here in Washington, D.C., the Nation's Capital. Furthermore, the Wesley alumni network helps students to thrive and advance in our education, ministry, and mission. The internship opportunities both at the churches and partnering agencies are phenomenal."
Mele feels Wesley prepared her well for future ministry. "I feel confident about my educational ministry goals and the opportunity to put the intellectual theory from classroom learning into practice," said Mele. "I love the diversity of the student body and faculty, learning from great and gifted professors and scholars, as well as the opportunity to engage with the affiliated seminaries for consortium classes."
At Wesley, Mele studied with not only United Methodists, but with many denominations represented in both the student and faculty community. Thus, Mele feels ready "to work collaboratively with church leaders and community leaders in interdenominational and ecumenical setting in the world."
Something we don't know about Mele? "I love gardening as a hobby. I designed a beautiful vegetable garden for my dad a few years ago. Maybe a retirement plan one day includes some farmland. I am also a baker. I used to travel worldwide to create wedding and birthday cakes. I have received many recommendations to start a business!"
Mele's favorite quote sounds like her personal mission statement – it would be a good one for any of us to try and live out. "Plan yesterday, learn today, lead tomorrow. God created us to witness, share, care, and develop effective community leaders." #KingdomofTonga #publictheology #baking #gardening #puttingtheoryintopractice #leadtomorrow #facesofWesley
Join Mele and our many students and graduates from across the US and around the world who have found in Wesley a seminary that supports students following their passion to serve God and others through ordained ministry and through many expected and unexpected ways.
Faces of Wesley is a weekly profile of one of the members of our Wesley Community - faculty, students, alumni, staff, administration and other friends of Wesley.  You can read it weekly on our Facebook or Instagram platforms or on our website's home page.