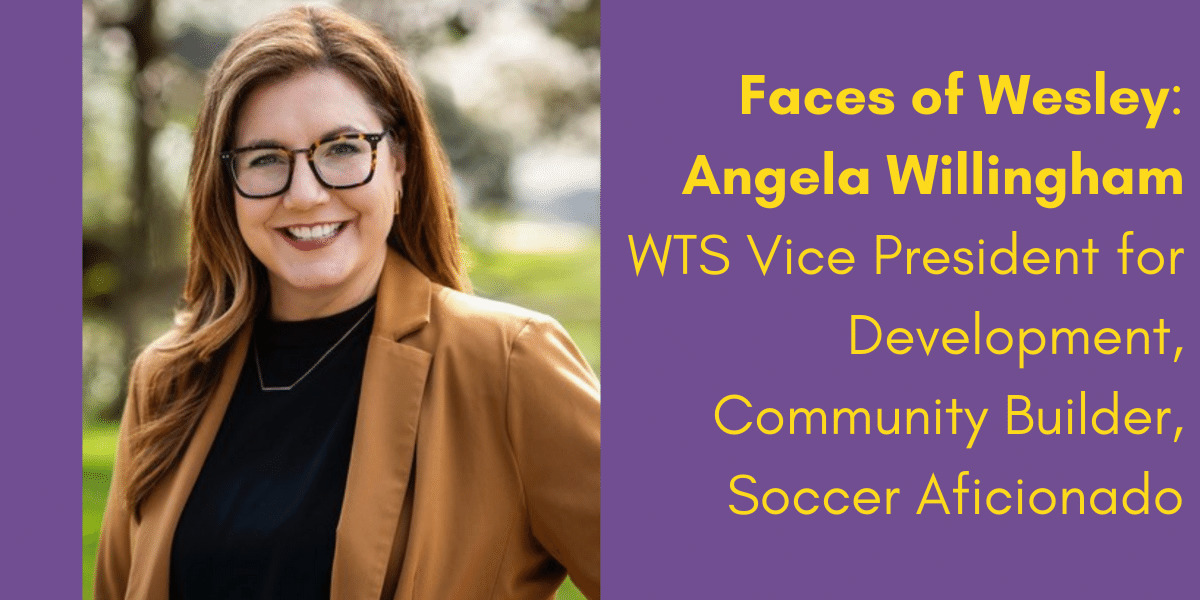 Meet a new face on campus, Vice President for Development Angela Willingham.
Originally from Oklahoma, Angela holds a BA in Communications/Public Relations from University of Central Oklahoma and a MA in Strategic Communications and Leadership from Seton Hall University.
Her passion for development work is rooted in her personal experience of donor generosity while a student at university.
"I received the President's Leadership Council scholarship at UCO and benefitted greatly from the generosity of others. It was a conversation with a donor at our annual scholarship luncheon that ignited my desire to work in development and help others reach their full potential, " said Angela.  Angela's previous academic institutional experience includes serving as Southern Methodist University's Director of Alumni Marketing and as the Director of Advancement at Holton-Arms School in Bethesda, MD.
 Angela feels called to serve at Wesley. "At first, I was drawn to Wesley because of the diversity of ideas, backgrounds, and identities that seem to be a core value for the Seminary. Then during the interview process, I felt a sense of peace come over me, and I just knew this is where I was being called to serve."
While still early days, Angela is already feeling very much at home at Wesley. "The Wesley Community is so lovely! People are going out of their way to introduce themselves and offer support. I am absolutely delighted to work with such a knowledgeable, resourceful, and kind group of development professionals," said Angela.   
As she comes to know the community and "the culture of philanthropy at Wesley," Angela is already seeing the path forward for the Development Office. "Fundraising is both a science and an art, so I see us evolving the program to become more data-driven, donor-centered while continuing to prioritize personal relationships and demonstrating the impact of giving at Wesley." 
So, what is something we don't know about Angela? "I am an absolute soccer junkie," she admits. "I was a goalie in high school and college, and played in a co-ed league until a few years ago. A highlight was traveling with my family to France to cheer on the women's national team when they won the 2019 World Cup."
Angela shares her daily prayer with us written by St. Therese:
"May today there be peace within. 
May you trust God that you are exactly where you are meant to be.
May you not forget the infinite possibilities that are born of faith.
May you use those gifts that you have received and pass on the love that has been given to you.
May you be content knowing you are a child of God.
Let this presence settle into your bones, and allow your soul the freedom to sing, dance, praise and love.
It is there for each and every one of us."
#service  #community #relationships #soccer #FacesofWesley
Faces of Wesley is a weekly profile of one of the members of our Wesley Community - faculty, students, alumni, staff, administration and other friends of Wesley.  You can read it on our Facebook or Instagram platforms or on our website's home page.