Financial Aid - Funding Your Studies At Wesley
Scholarships are both merit-based and need-based. Through merit-based aid, Wesley seeks to give special encouragement to applicants who show high potential for ministry. 
Determination of merit-based aid includes several factors and is not based solely on previous academic performance. Applications received by February 1st receive priority consideration for scholarships.
Only at Wesley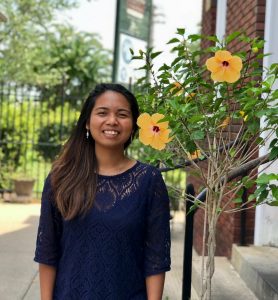 "Wesley Theological Seminary gave me the possibility to pursue my theological education in the United States. When I discerned God's call to ministry to study in seminary, I was supported in going forth with my studies through the financial support largely provided by Wesley. In  addition to the scholarship, Wesley has provided me a warm community away from home and to live daily the global aspect of the United Methodist Church." 
Sarah Mae Gabuyo, MDiv '20
Click "Paying Your Bill" to learn more. 

Students may also view their accounts on Wesley Web. Payment plan agreements are processed through Official Payments. 
*All tuition & fees are due the first week of classes for each semester. Invoices are mailed to students' permanent legal address.
Click here to see the hourly tuition and fee rates. Tuition is charged on a semester-hour basis.  
*Visiting students in the Washington Theological Consortium and NCSS pay a different tuition rate based on their home institution. Current students enrolled full-time in a masters degree program (and their legal spouses) may audit one course each semester without charge.
Need additional help?
Contact the Director of Financial Aid, Dane Smith