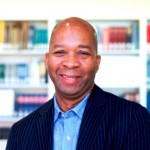 The Rev. Dr. Cedric Johnson has advice on how church leaders can be renewed after the demands of Eastertide. A pastor in the Church of God in Christ and Wesley's assistant professor of pastoral theology and congregational care, Johnson understands the struggle.
In addition to his work at Wesley, he pastors and founded the Christian Kinetic Center, a multicultural arts-focused church in his hometown, Brooklyn, New York. His book, Race, Religion, and Resilience in the Neoliberal Age, was released in November 2015.
eCalling asks: Why must pastoral leadership be so intentional about self-care after Easter?
Johnson: Holy Week and Easter can be extremely demanding with the planning, preparing and finally presenting that worship experience. This year Easter was earlier so we weren't through the winter blues.
On Easter day, we often see unchurched people and members of our community who have not been to church all year. We want to minister to them with integrity. Then you add the commercialization of the larger society that has co-opted the holiday. Your congregants are fighting through all this background noise.
Pastoral leaders have to negotiate the larger society's narrative and the biblical witness regarding this sacred time. Quite often ministerial staff—and it's more intensified in smaller churches—might not even have an opportunity to be reflective about the biblical witness of the holiday ourselves.
We are often left depleted spiritually and emotionally after the holiday with the work that goes into preparing for it.
eCalling asks: How do church leaders educate their congregations for the need for pastoral self care after Easter?
Johnson: The key to teaching about self-care is to build it into the rhythm of our preaching cycles. We may put some emphasis on it going into the holidays. At that time, we would mention the particularities related to self-care in light of the upcoming holiday. But we also need to talk about it throughout the year.
You can point out that we are called to love these bodies. You can say these temples, within which God has graciously deposited a portion of the Holy Spirit, are frail containers. And we, as pastors, need to be attentive to taking care of them. This teaching has to be done with intentionality. It can't be treated like emergency care or triage care.
eCalling asks: Do most pastors take the time for self-care?
Johnson: I find myself countless times in conferences with pastors talking about the importance of keeping Sabbath ourselves. We all know this, but it difficult to actually implement it. Smaller churches may not have the staff or resources needed to take long breaks. I've seen similar challenges at larger churches. It's a struggle for all of us.
eCalling asks: What are the dangers of not taking a Sabbath as a pastoral leader?
Johnson: When we don't honor the principle of Sabbath-keeping, it can have an adverse effect on our lives.
Not keeping a Sabbath is a component of what leads to burnout. When we practice Sabbath-keeping, we end up finding out that it makes our ministry and our own personal lives more vibrant. It's a vital, biblical principle. Ministry becomes more effective when we do it out of a place of rest and reflection.
eCalling asks: How does a pastor's Sabbath-keeping affect congregations and communities?
Johnson: If we can tap into our own struggles to keep Sabbath, I think it will help equip us to better minister to our people. The congregation and the communities we serve similarly wrestle with the same societal pressures that keep us busy. They struggle with the same mindset that is not conducive to self-care. We can model how to do it.
eCalling asks: What is the key to Sabbath-keeping?
Johnson: It's critical we become aware of what nourishes and feeds our own soul. That's different for each of us. Sometimes we can't always take a vacation.
We still have to be intentional about carving out time to do the things that nourish us. And all of us have our own seasonal rhythms.
We have to know our own biorhythms. I know I have to recharge my batteries in January. If I don't take downtime in January, then I'm in trouble.
eCalling asks: What if someone doesn't have 24 hours to spare?
Johnson: You can carve out a morning; you can carve out two hours. Do whatever you can to begin building the practice of Sabbath rest into your schedule. Do what you can to nourish yourself spiritually.
eCalling asks: What nourishes your soul? 
Johnson: For me that's a live jazz concert, a walk on the beach, curling up with a good book and a cup of hot Earl Grey.