As the nation and world pause during the first week of April to commemorate the 50th anniversary of Rev. Dr. Martin Luther King, Jr.'s death, many people look back to remember not only where race relations have been in the past, the advances made, but also how much work is yet to be done.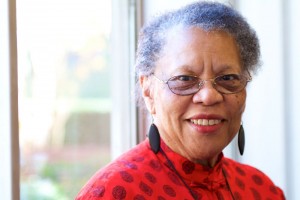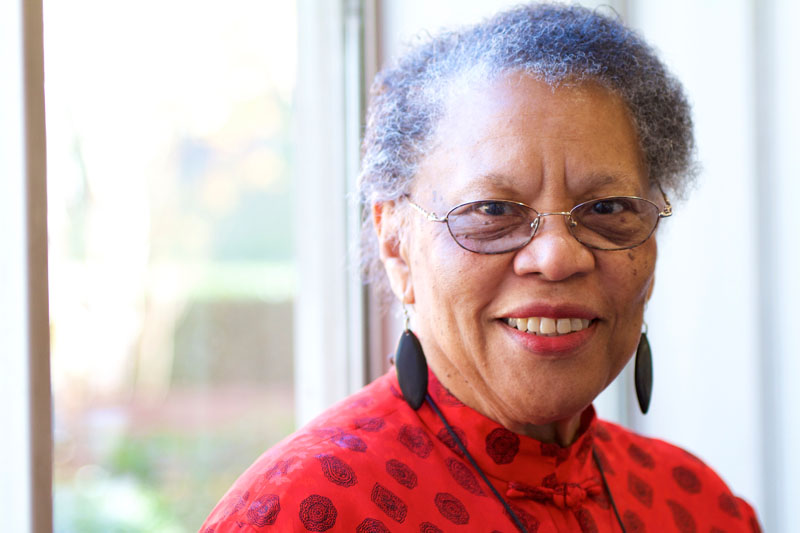 One of those people is Dr. Youtha Hardman-Cromwell, professor emerita of practice in ministry and mission at Wesley. In her lifetime, she has witnessed firsthand the changes in race relations from a landmark Supreme Court decision and the death of King, to the first African American president and today's Black Lives Matter movement in a charged atmosphere of re-emergent and blatant racism. 
That Supreme Court ruling – Loving v. The State of Virginia – was issued June 12, 1967. The case has a very personal connection to Hardman-Cromwell, who is Mildred Loving's cousin.
The ruling involved Richard and Mildred Loving, who married in June 1958 in Washington, D.C., where interracial marriage was legal. Richard was white; Mildred was a woman of mixed African American and Native American lineage. They married in the District because interracial marriage was illegal in their home state of Virginia, along with 16 other states at the time.
In a unanimous decision, the justices found that Virginia's interracial marriage law violated the 14th Amendment to the Constitution. In so doing, the Court overturned the Loving's 1958 conviction of violating Virginia law.
Hardman-Cromwell met Mildred Loving for the first time at a family reunion.
"One thing we did was to hire a bus and take family members all over the U.S. on a tour of various people that were part of family history," Hardman-Cromwell said. "One thing was to go to Mildred's home. Mildred was a quiet, unassuming person; she didn't have a lot to say."
Mildred was an older woman at that point, in the 1980's, but she was glad they visited, Hardman-Cromwell said. She had seen and read about Mildred over the years and knew the Loving's story well.
Recognition was never the Loving's focus, she said. "There may have been a recognition later, but all they wanted was to be married and live in the community in Virginia," Hardman-Cromwell said. A movie titled "Loving," which told the story of their life, struggle, and eventual Supreme Court victory, debuted in 2016, years after the Lovings died. 
The significance of the Loving case, then and today, is how this case was used in the argument about marriage equality, Hardman-Cromwell said. It provided a legal and historical precedent for battling new injustices.
"It is important for us to address injustice issues wherever we can, to say 'this is wrong,'" she said. "Even if we don't see what we can do, when you see others, it gives people courage and an example that you need to stand up."
For Hardman-Cromwell, the Loving case is a powerful reminder that real people are behind every social issue.
"We are talking about peoples' real lives," she said. "It is not abstract for people who are marginalized, it is a personal thing. That is the power about the Loving's story: they had no political agenda."
Sharing the story of the Lovings – along with other poignant moments in African American history – touches Hardman-Cromwell's heart. During a recent gathering at Trinity United Methodist Church in Alexandria, Va., she discovered many young women did not know their own history.
"It is important that people know our history," she said. "Truth, not ignorance, helps us."
A good way to share one's history is through building relationships with others, Hardman-Cromwell said. When she did a presentation at a church last year, she talked about the benefits of getting to know people who are different.
"Very often, we do it in groups," she said. "We invite (diverse people) to build real relationships. You begin understanding that way."
Building bridges, however, takes intentionality and work.
"You can intentionally seek to learn about people who are different by the art you look at, the books you read, and the movies you see," Hardman-Cromwell said. "It is always that issue of being in holy conversation. Be honest about your beliefs and it is important to communicate respectfully. If we can create safe places for people to be in dialogue; that is important. It is also important for us to recognize that our histories are personal – they have shaped us."
Intentionally being in relationship with people who are different is about risk taking for those of us who claim to be Christians, she said.
"We follow a risk taker who took a lot of risks and said a lot risky things," she said. "We domesticate Jesus. We need to be honest about who Jesus is and what he is calling us to do when saying 'follow me' and, if we are not, how can we change that?"  
At the church meeting Hardman-Cromwell recently attended, many people, especially younger individuals, had never heard of Richard and Mildred Loving.
"There are others who had not heard all the history," she said. "It was very recently that women got the vote. There are other examples that could be looked at, especially for young people in the room with us; the Loving case was out of their history. To think that those children have never lived in the U.S. in a black and white world – I am not sure I will live to see it, but I'm sure that one day, people will look back and say 'what?' about the things we are struggling with now."