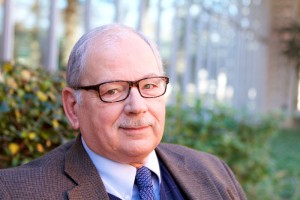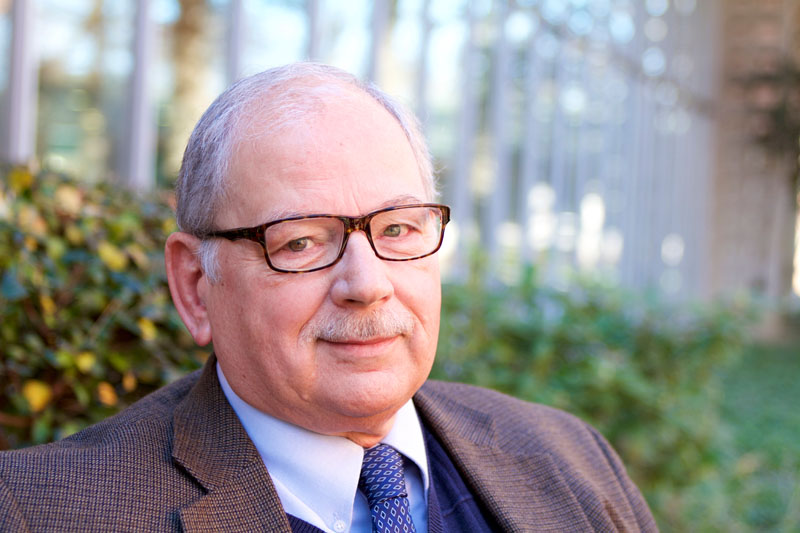 Dr. Lewis Parks' book titled "Small on Purpose: Life in a Significant Church," released in May, draws on his lifelong passion for the ministry of small congregations.
"I spent a lot of my teaching time doing apologetics for the small church, justifying its existence," Parks said. "You have to ask, is the only legitimate form of the church one that is focused on growing bigger and bigger and bigger?"
For Parks, the answer is clear. "From a historical, theological, and practical point of view, the answer is no," he said. "Churches exist in forms that simply don't grow. That doesn't mean that they're failed versions of church."
As Wesley's professor of theology, ministry and congregational development and director of the Doctor of Ministry program, Parks works alongside his students to help them understand the value and potential of small churches.
"I've lived through the decline of the mainline church," he said. "I understand the pressure to get churches to grow, to reverse that decline. But that can become a kind of rhetoric that overwhelms the reality that small churches play an important role."
The book's subtitle – "Life in a Significant Church" – reflects its author's vision of what a small church can be. "Theologically a small church does everything a church is supposed to do," he said. "They worship God. They grow together in faith. They practice soul care with one another."
They are also deeply embedded in their environment. "They are engaged in their settings – in their external settings – in their communities," Parks said. "That's a good enough version of what church is meant to be."
"Small on Purpose" goes deeper than just an exploration of how small congregations operate. In the book's introduction, Park writes, "Without apology, this is a book slowed down by theological reflection."
Included in those reflections is a close scrutiny of scripture. "There are times in the Bible when the people of God are flourishing and times when they're small," Parks said.
"The Spirit also gives gifts to the congregations. Paul tells a small church in Corinth that they have everything they need, and he means they have the gifts they need for ministry."
His interest in teaching and writing about small churches was largely prompted by his work at Wesley. "I was aware that most of our M.Div. students were going to serve small churches," he said. "I wondered what we were doing to prepare them."
With a grant from the Lilly Foundation, Parks joined a team that visited United Methodist annual conferences around the country. He studied their smallest congregations and brought his findings back to Wesley.
"I introduced small church leadership into the M.Div. program," he explained. "And I still have that conviction, that most of our students will serve small churches."
One of those students came to Parks for a advice about a church that had shrunk in membership from 1,500 to 30. The problem they faced is a common one.
"This was a church that was still 1,500 people in its mind but 30 people in reality," Parks said. "The structure was too complex, the building was no longer right for them."
He emphasized that this is not a rural phenomenon. "More and more students are serving small churches, not in quaint country settings but at big downtown churches that just have far fewer people now."
A major concern is the ability for a church to provide full-time employment. "We don't want to see our churches go small because there are people who need work," Parks said. "They're getting degrees and they need a career that will sustain them."
His hope for the future, though, is strong. "I want the people working with small churches to take hold and make it a viable place to make a living," he said. "These churches can still be strong. They can be small and failing or they can be small and thriving."
Editor's Note: "Small on Purpose" can be purchased online here.