e-Calling recently had a conversation with Wesley's new assistant professor of Christian formation and young adult ministries. An elder of the New York Conference of The United Methodist Church, Dr. Peck-McClain earned a Master of Divinity from Union Theological Seminary in New York and a Doctor of Theology from Duke Divinity School.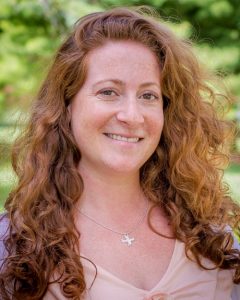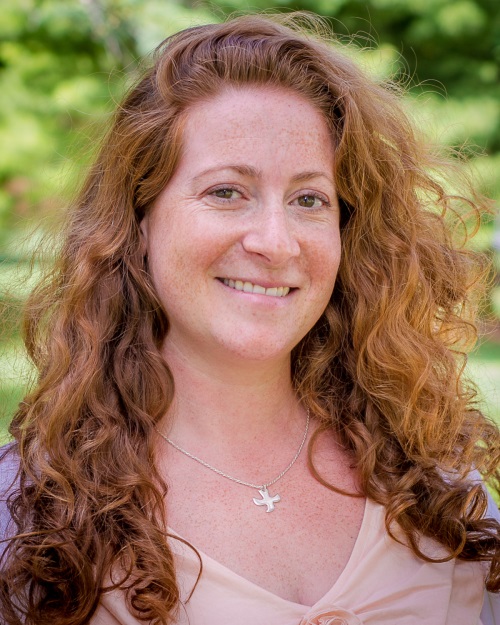 Here, she shares her research passion for youth and young adult ministry and her vision for future directions for this vital ministry in the church. In addition to teaching Christian formation at Wesley, Peck-McClain will be working as the theological educator for the Innovation Hub, part of a $1.5 million Lilly Endowment Initiative grant awarded to Wesley. The project will provide a two-year cooperative learning and experimentation period for local church ministries with young adults in the Capital Region.
Welcome to the Wesley faculty! What drew you to Wesley?
Thank you! I'm thrilled to be here! I have long admired Wesley's commitment to teaching and forming folks for the ministry. As a United Methodist, I know it as one of my own institutions of theological education. I am a member of the New York Annual Conference, went to seminary in New York City at Union, served two different church appointments in New York City, and worked with youth from all over the New York Conference, so Wesley's commitment to urban ministry is something that deeply resonates with my experiences in ministry as well. Wesley is a place that is involved with ministry in the church and world, both places I am certain God is active. 
What is your passion in both teaching and research? How did that passion develop?
I was baptized as a teenager and found my faith through the youth ministry at my home church. That experience was so deeply meaningful that in reflection on it I discerned a call to youth ministry, but wasn't really sure how that would happen. When I took my first theology course in college and a course about the apostle Paul, it became clear that I just had to go to seminary to learn more about it all. When I discerned a call to go back to school and get my doctorate, it was because my passion in ministry had become a research passion. I had (and still have) so many questions about how the church can take young people more seriously, receive the gifts they have more faithfully, support them in their lives more fully, and partner with them more seriously to effect change in the world as part of kin-dom building. The youth I worked with in the New York Conference are now young adults, so my passion for research has followed them from their adolescence into their adulthood. 
We know that you are involved with a very exciting young adult ministry project with Rev. Beth Ludlum and Wesley students. Could you describe that project for our readership, and your involvement with it?
It really is very exciting! Wesley is part of a number of seminaries around the country that Lilly has partnered with to explore young adult ministry. When I went back to school after serving in the church, I came with this question of how I was going to live out my call to the church and world while living out a call to the academy. This opportunity feels like an answer to that question. The work of this grant connects the seminary directly with the work of congregations around young adult ministry. Those of us connected to the grant are here to help churches listen deeply to the young adults around them and discern how their church can be in ministry with those young adults. Some churches already have vibrant young adult ministries, some do not. There is an understanding that no matter what a church is doing, there is still chance for creativity, imagination, and growth in ministry in this area. I'm the theological educator-in-residence for the project. So I'm dreaming up how to teach and support the congregations in the theology and practice of their ministry with young adults. 
You are teaching the Spiritual Formation course with Dr. Asa Lee. Given your background and passion, what are the top three important lessons you hope Wesley students will come away from your class with? 
Yes, I am. This is such an important course. Seminarians learn so much in seminary! This class is a foundation in remembering that through it all, we are also learning about ourselves. Seminary can be a very challenging time. Most people come here with a firm faith and some awareness of God's voice having asked them to take this step. That faith gets challenged and that awareness can get obscured with all the tasks, deadlines, new information, and new relationships. I remember feeling like the ground was shaky by the end of my first semester in seminary. It was both thrilling and terrifying. So what I hope students come away from this course with are 1) knowledge of and exposure to spiritual practices that can hold them steady even if the ground starts to shake, 2) God is with them on this spiritual journey and life, they are never abandoned to themselves, and 3) the spiritual journey is exciting, fulfilling, and never predictable; we are not meant to be passive in it. 
Next semester I'm teaching Teaching and Learning in Christian Education, which will help anyone who is looking for ways to help guide communities in faith formation. It's also helpful for those who are preparing for ordination in the UMC and need to design a Bible study for the process. This summer I'll be teaching Theological Foundations of Youth Ministry. Both of these courses are some of my very favorite things I teach! 
What do you see are the main challenges Wesley students need to prepare for to effectively minister to and with young adults now and into the future? What is creating the greatest shifts in ministry to this group – is it generational, societal, denominational, political or something else? 
That's a really big question! The truth is that societies are always changing and always have been. When we look back through history there are lots of periods of upheaval. In some ways that's really comforting – whatever challenges we face are not so unique. That's also really humbling and kind of frustrating; we do feel urgency now because this is the time we're living in. I think some perspective, though, that the church has changed dramatically in the past can help us to see that the church as Christ's body will withstand cultural shifts. It always has. The body of Christ was crucified on the cross, as members of Christ's body now we are all part of the resurrection, even when it doesn't feel like it.
Wesley students need to learn to be creative and flexible in order to effectively minister with young adults. Ministry professionals – elders, deacons, directors of Christian ed, etc. – end up being the bridge between where the church is and where the church is going. Ministers help set the course, but they can't make the ship move without everyone on board helping. There will always be those who are uncomfortable with change in the church. There will always be generational divides. There will always be times of waning energy. And amid the vision-setting and discerning of God's call on big direction changes, there is all the day to day ministry actions and decisions (some of which can be quite tedious). When it comes to ministry with young adults, we need to learn how to say yes – yes to church looking or feeling a little different and yes to really listening to and taking seriously young adults. Ministers need creative responses and flexibility. As bridges, ministers need to hear the fears and the excitement and help the community navigate through it all. I have a great deal of respect for what people don't want to change in their churches. It means that it has served them well and they don't want to lose it – for themselves or others. But there's always something behind that, usually fear that what's ahead won't be as fulfilling. Our God creates new every day, though! What's ahead is the kin-dom of God! What's ultimately ahead will be more fulfilling and more just than we could have ever dreamed. 
Any chance you're working on a book at present? If you are, care to share?
I actually have two books in the works, both of which will be published next year. The first is the culmination of my research from my doctorate. The book is called "Arm in Arm with Adolescent Girls: Educating into the New Creation" and is a method for ministry with adolescent girls in the church that honors their stories and helps them to interpret their lives through a theological lens offered by Paul. I focus on Romans 6-8 and read it alongside interviews with over twenty adolescent girls. It offers a way for adults in the church to partner with girls in the important work of ministry both in and outside the church.  The other book is one I am editing with a team of four other United Methodist young clergy women and it is called "We Pray With Her: Encouragement for All Women who Lead." We are editing this volume of devotions and prayers written by nearly 100 contributing young adult clergywomen and know that when it's done it really will be a wonderful resource to support women in their spiritual lives.
We know you hold a M.Div. from Union Theological Seminary In New York and a Th.D. from Duke Divinity School. What are some other things that would help us get to know you?
Faculty bios do not include family information! I am married to a United Methodist pastor and we have three amazing kids, Zoë, Phoebe, and Ezra. We also have the best dog, a lab mix named Petra. Our family loves to hike and camp, and right now we're on a huge Moana kick. I can recite all.the.songs.
*Editor's Note: In an upcoming e-Calling, we will speak with students involved in the Innovation Hub being led by Peck-McClain and Rev. Beth Ludlum, Wesley's vice president for strategic initiatives.