AUTHOR & CURATOR AARON ROSEN, Ph.D. ANNOUNCED AS NEW DIRECTOR OF WESLEY'S HENRY LUCE III CENTER FOR THE ARTS AND RELIGION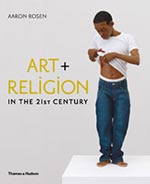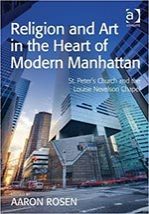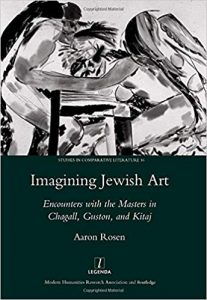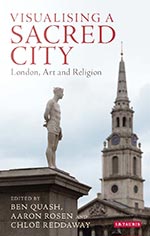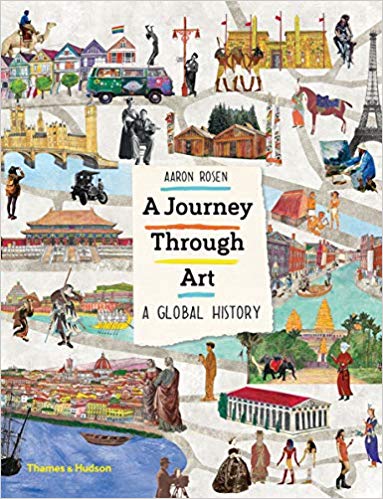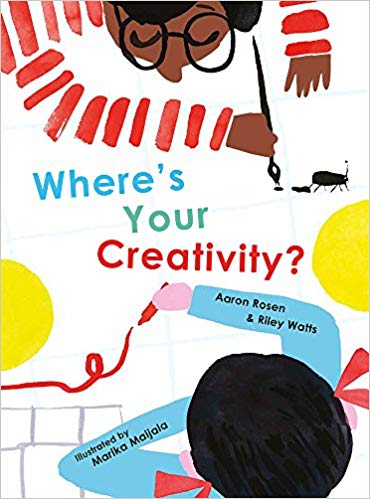 (WASHINGTON) July 1, 2019 – Wesley Theological Seminary in Washington, D.C. is pleased to announce the appointment of Aaron Rosen, Ph.D.as its new director of the Henry Luce III Center for the Arts and Religion, effective July 1, 2019.
Dr. Rosen holds a Ph.D. in theology from the University of Cambridge in England, and did his post-doctoral work at Columbia, Oxford, and Yale Universities. Before his Wesley appointment, Dr. Rosen was Professorof Religious Thought & Director of International and Cultural Projects at Rocky Mountain College in Montana. Previously, he was King's College London's Senior Lecturer in Sacred Traditions and the Arts and Deputy Director of its Centre for Art and the Sacred.
 An internationally recognized leader in religion and the arts, Dr. Rosen has lectured at museums, universities, and religious institutions across North America, Europe, and Australia. He is the recipient of many awards and distinctions—including a Teaching Excellence Award from King's College London—and served as Visiting Professor at University College Utrecht, The Netherlands.  He is the visual arts editor for the journal Imageand serves on the American Academy of Religion's Religion and the Arts Award Jury, and the advisory boards of many national and international organizations including Common Foundation.  He has also received various grants, including from the Henry Luce Foundation, founding funder of Wesley's own Henry Luce III Center for Religion and the Arts.
"Wesley Theological Seminary is delighted to announce the appointment of Dr. Aaron
Rosen as director of the Henry Luce III Center for the Arts and Religion," said Wesley's Academic Dean Philip Wingeier-Rayo, Ph.D.
"Aaron's outstanding publication record and creative work as a writer and curator speaks for itself and fits with Wesley's commitment to excellence, both in academics and the practice of ministry. Aaron's Jewish faith and interfaith family will add to Wesley's already diverse community and enrich our study of the Judeo-Christian tradition. Aaron's exhibitions, such as the Stations of the Cross, and artistic collaborations—such as Zero Toleranceabout immigration—speak to relevant and timely issues that our world faces today and will be a welcome addition to Wesley's social justice heritage. We are happy to welcome Aaron, his wife Carolyn, who is an Episcopal priest, and their son, Arthur, to the Wesley community."
Dr. Rosen has edited many books and published extensively in academic journals and popular publications.  He is the award-winning author of 3 books: Brushes with Faith:  Reflections and Conversations on Contemporary Art(August 2019); Art and Religion in the 21stCentury (2015); and Imagining Jewish Art(2009). He is writing a monograph for Cambridge University Press on The Hospitality of Images:  Modern Art & Interfaith Dialogue. He is also an author of children's books on art, includingJourney through Art: A Global History (2018), which has been translated into 7 languages.
"I am excited to work with Dr. Rosen to create the next scene in the story of this unique Center, established with the help of the Henry Luce Foundation," said Wesley Theological Seminary President David McAllister-Wilson.
A curator of many exhibitions around the world, Dr. Rosen is best known in the DC area for his Stations of the Cross:  Washington, DC, March 1-April 13, 2017, an exhibition staged in 14 locations across Washington, DC including the National Cathedral, http://www.artstations.org/art/archive-2017/.
Dr. Rosen explained his interest in leading the Luce Center for the Arts and Religion. "The Luce Center does something unique among institutes devoted to religion and the arts:  it brings seminary students together with practicing artists, putting art at the center of life on campus.  It's thrilling to see a seminary not only as a laboratory for worship and scholarship but all kinds of creative expression.  I've always believed some of the best theology is done with a paintbrush or a piece of clay, and I can't wait to get my hands dirty," he said.
"I look forward to building on the visionary work of my predecessors Catherine Kapikian and Deborah Sokolove, who are leaders in the intersection between art and liturgy.  I am excited to bring exhibitions to the Dadian Gallery with curator Kiki McGrath that further the passion Wesley students and faculty have for social justice and community engagement.  As a scholar and a curator, I love when my work spills outward into the community, whether through public installations or fresh discussions.  So I hope what we do in the Luce Center in the coming years will be messy in the best way possible!" said Rosen.
For more information about Wesley Theological Seminary: wesleyseminary.edu.
Find out about upcoming Dadian Gallery exhibitions and seminars at the Luce Center for Religion and The Arts:http://luceartsandreligion.org/
###
The Henry Luce III Center for Arts and Religionnurtures and guides students, churches, and artists exploring the intersection of the arts and theology. Its inviting Dadian Galleryserves as a meeting place for both contemplative reflection and communal celebration, playing host to compelling one-of-a-kind shows and spiritually themed exhibitions. A long standing Artist-in-Residence program offers seminary students hands-on-training in a variety of artistic traditions, while also providing artists with shared studio space and a spiritual home well suited to vital art making. By producing dramatic works, concerts, artist talks, poetry readings, dance workshops, symposia, and other special events, the Center for the Arts and Religion seeks to promote dialogue between artists and theologians, and to foster inspired creativity in all forms of ministry. All of our Faculty and staff are working artists in addition to their teaching and administrative gifts. To learn more about the history of the Center, please click here.
Seated in the nation's capital and centered in the Christian tradition, Wesley Theological Seminary and its centers of excellence – The Lewis Center for Church Leadership, The Henry Luce III Center for Religion and the Arts, the Community Engagement Institute and the Center for Public Theology - equip exemplary teachers, preachers and leaders to be prophetic voices in the church and the world.