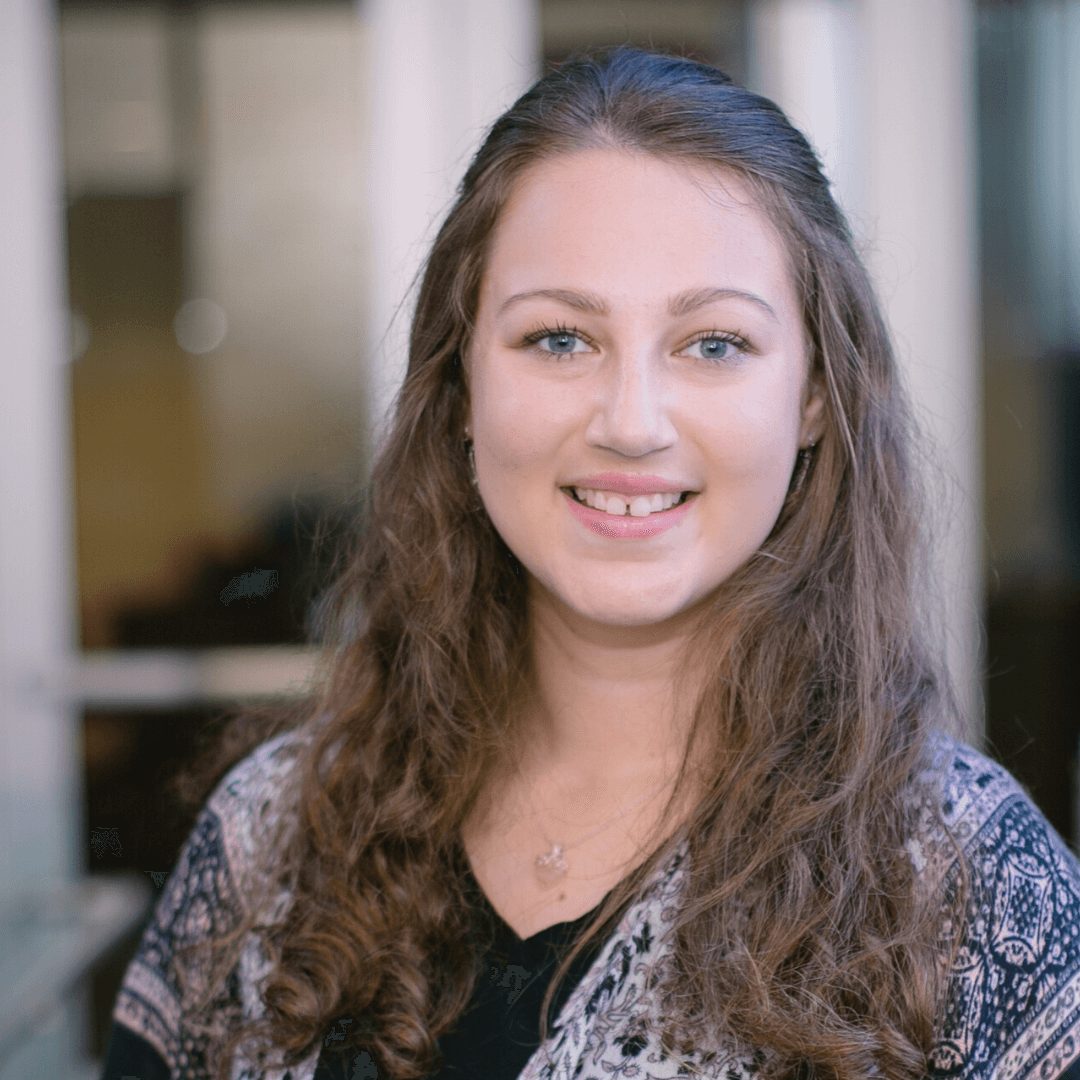 Faces of Wesley: First year Master of Divinity student Haley Hamblin is a new face on campus. Immediately upon speaking with her, one can sense care, concern and compassion.
Originally from Rock Island, IL by way of Edgewood, NM, Haley earned her B.A. in Political Science from Davidson College in North Carolina. She is currently pursuing ordination in the United Methodist Church as a deacon because "I feel called to be a mediator and bridge maker between the church and the world."
"I'm passionate about public policy, specifically immigration and criminal justice reform, " said Haley. When the opportunity arises, "I would love to work in a ministry setting that allows me to live out my vocation to love my neighbor and work toward institutional change. It was this very call that led me to Wesley."
"Wesley's location in Washington, D.C. and its close proximity to politics and policy drew me to this space."
Haley loves to travel; so far, she spent an undergrad semester in Buenos Aires, Argentina, Hanoi, Vietnam, and Cape Town, South Africa and has driven cross-country in the U.S. "I drove Rt. 66 from start (Chicago, IL) to finish (Santa Monica, CA) in one week this past summer," said Haley.
Are there favorite quotes or words she lives by? "I rarely have original words that I live by. However, I would say that right now I'm motivated by the following: "We are given an abundance of grace out of God's love, and that love empowers us to perform acts of mercy that illuminate the Kingdom of God in the present moment.""
To live this out, Haley lives by this rule: "I try to remember to put my "kingdom goggles" on each day, so that I can truly see all that's around me." #context #learningthroughexperience #kingdom goggles #Rt.66 #facesofWesley
Meet the People of Wesley