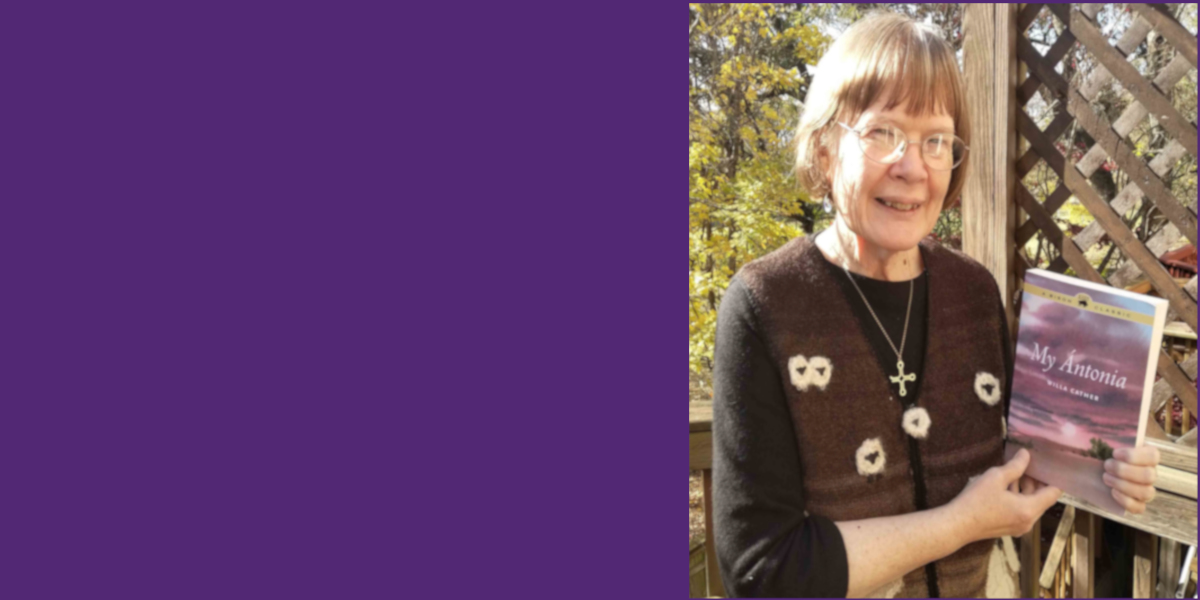 D.Min. graduate draws on "Spirituality and Story" experience in innovative ministry
One of the first things observed in talking to Janie Mitchell (MTS, 1997; D.Min., 2007) is that she loves to learn and pass along that knowledge to others. A 1997 graduate of Wesley Theological Seminary, Mitchell's first degree was a Master of Theological Studies. However, she chose to adapt the 60-credit hour requirement into a 90-credit hour degree program.
"I wanted to be very well-versed in Greek and Hebrew since there's a lot of nuanced meaning in those original words and, over the years, I've found that knowledge to be useful," Mitchell said.
In the early 2000s, Mitchell continued to expand her knowledge at Wesley with a Doctor of Ministry with an emphasis on "Spirituality and Story."
Mitchell's doctoral project focused on the Greek definition of saints as "holy ones," and included people still living like Archbishop Desmond Tutu and Father Henri Nouwen. In addition to living saints, Mitchell spent time studying and writing about people like Brigid of Kildare in Ireland and Fra Angelico of Florence, Italy, which opened up other avenues for learning. To better understand these saints, Mitchell traveled to places where they lived and did their ministry.
"I was blessed in my travels to pilgrim sites in the Celtic lands, Britain, the Low Countries, and Italy," she said. This rich learning allowed her to bring first person accounts about these saints, the world in which they lived, and their spiritual practices into her teachings in the local church.
In her current context as lay leader at Del Ray United Methodist Church in Alexandria, Va., Mitchell teaches a variety of classes including "Spiritual Parenting," which involves seeking to be centered on God, prioritizing life, and accepting children for who they really are, she said. She also leads spiritual retreats and workshops on a variety of topics.
Mitchell's ongoing love of contextual learning led to her current project which is centered on well-respected author and chronicler of Great Plains frontier life, Willa Cather.
"I have led three well-attended library discussions in Alexandria focused on Cather's novel My Ántonia, published in 1918," Mitchell said. "As a native Nebraskan, with my own heritage in the immigrants who came in the pioneer days to forge new lives on the prairie, the story of My Ántonia was embraced and enjoyed from my childhood onward."
More than just a riveting story, the book fosters a variety of reactions, with many discussion participants personally resonating with aspects of the story. "Cather's story explores gender roles, immigrant stories, race, class, religious identity, and change in the environment as the shaggy, red prairie grass yields to crops," Mitchell said. With the skills acquired during her time at Wesley, Mitchell is well equipped to lead others in conversations focused on endurance, hope, and affirming life in community, she said.
*The Doctor of Ministry in "Spirituality & Story" is currently accepting applications to begin studies in May 2019. Applications are due by February 15, 2019. Learn more here. *