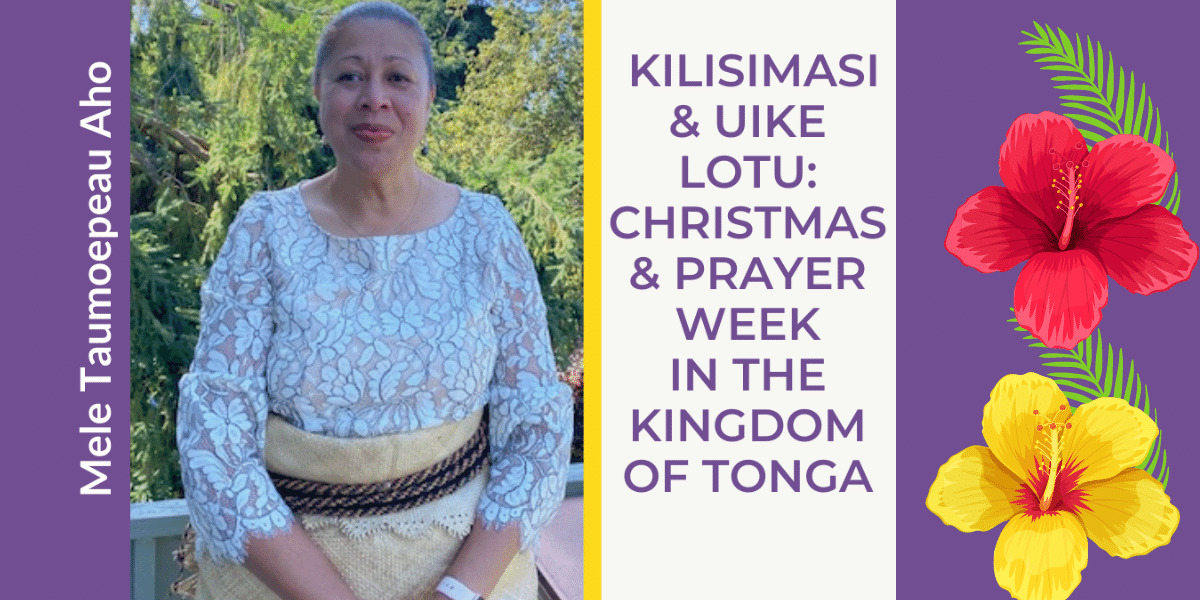 Tongan Cultural Traditions: Kilisimasi & Uike Lotu /Christmas & Prayer Week
I was born and raised in the Kingdom of Tonga in the City of Kolofo'ou, Nuku'alofa (The capital of Tonga).
One of the Christmas traditions that I vividly remember from growing up was preparing to greet, meet, and listen to Christmas Carols. The music would start on Christmas Day and lasted until the end of the first week of January. A few of my favorite Christmas songs are: 'A Hake Kainga mo Fakafeta'i / To God Be the Glory and Ko e Tala'ofa 'a Hotau 'Otua / Sandon.
The music is usually made by church choirs, youth groups, clubs, and even the Police Band. They travel around town and perform Christmas Carols. They vary from a capella to playing banjo, guitar, and even brass bands.
I remember when my dad traveled for work and managed the Ministry of Works at the outer islands of Ha'apai, Vava'u, & 'Eua, besides the two Niuas (closer to Samoa). Because of his government status, we welcomed a lot of Christmas bands. Often, we got more than three groups a day. The people around the neighborhood used to come and enjoy music with us.
We baked all kinds of pastries, pies, cakes, and cookies to give away as appreciation gifts along with cases of soda pop. Other times, we would give away money or tapa (traditional cloth) with Tongan coconut oil. The oil has the most luxurious sweet floral scents. Here are the types that I am familiar with: Lolo mohokoi (ylang ylang), Lolo pako (Cyperaceae nut), Lolo sinamoni (Cinamon leaves), Lolo tuitui (Candlenut).
The Christmas traditions in the US are different. The Tongan community keeps the tradition of the Prayer Week (Uike Lotu) which runs twice a day: 6 a.m. and 7 p.m. from January 1st through the 5th. The last day of the Prayer Week (normally Friday) is where the community gets together for the last service and to celebrate the completion of the Uike Lotu with a big feast.
Tapa:
https://www.looptonga.com/tonga-news/women-ignite-fire-keep-cultural-traditions-alive-97772
Thanks to Mele for sharing her special Tongan Christmas traditions with us.
With our students hailing from across the US and around the world, the Wesley Community is enriched by  cultural diversity, affording opportunities to see the world through others' eyes. We welcome all who wish to join us with their passion to serve God and others through ordained ministry and many innovative ministries in the non-profit and church sectors.
(Image: Mele in Tongan attire. From her photo collection.)