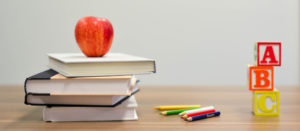 How To Hold Your Class During Emergency Closures
Wesley Theological Seminary is completely equipped to hold classes during emergencies.  This set of recommendations provides tools and guidance on how you can continue to hold your class in the event of prolonged emergencies.
Blackboard
Blackboard is a robust Learning Management System that offers a wide variety of ways to communicate with students.  
Announcements - Post Announcements on Blackboard to communicate with students.  This is the best way to get information to them on what they can expect and what they need to do.  
Class Discussions - Set up class discussions to simulate in-person discussions, make sure students read the material, or to help see how students are understanding the material. 
YouTube and Blackboard arent playing as nicely lately.  We cant put the player in the way we had been but we can still put YouTube in as an option using this workaround YouTube Work Around
Host Class Virtually
Blackboard Collaborate Ultra (to clarify, we are on Blackboard Learn, but Blackboard Collaborate Ultra is the name of this specific tool.  Please be sure you are following instructions for Collaborate Ultra) - all classes come with Blackboard Collaborate Ultra built in.  This is free and the first option for all faculty
Please note - DO NOT use Firefox with Blackboard Collaborate
Blackboard Collaborate Ultra Tour - Created by Blackboard           
Session Best Practices                                                                           Sharing Content
Manage Attendees                                                                                Breakout Groups
IF you use Collaborate, you will need some way for your students to get to it.  To do this, you must make a Tool link
Create Video Lectures
Our in house system, Panopto, allows you to create video lectures and post them to Blackboard.  You cannot post video on Blackboard without Panopto.  Please review the entire page and start with Provisioning your Course