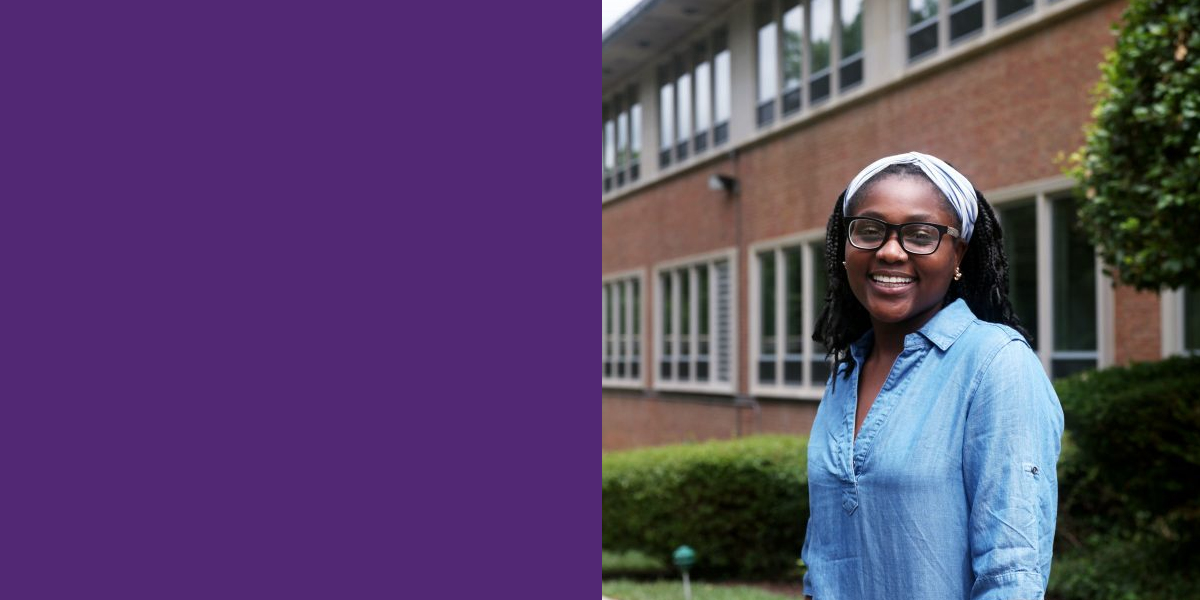 In keeping with the mission to be deeply engaged in the surrounding community, Wesley invited AmeriCorps VISTA volunteer Asha Fuad to be in residence with the Institute for Community Engagement during the 2018-2019 academic year.
Fuad helps lead a collaborative endeavor that brings together the Institute, the Let's Make a Difference project, and the Raising A Village Foundation. Her work focuses on developing the skills of high school students who are preparing for college and ready to embrace an entrepreneurial outlook.
"Asha will be fine-tuning the curriculum and training the Institute Fellows who will implement that curriculum," said Jaleesa Hall, manager of the Institute for Community Engagement. "She's the lead trainer, the program coordinator, the on-site person at the school each week."
The domestic equivalent of the PeaceCorp, AmeriCorps VISTA pays a living allowance to expert volunteers who assist with the completion of public service projects, often around issues of education, poverty, or other community challenges.
Fuad comes to the work with experience in adolescent development and education. She is especially excited to help Wesley students become educators themselves. The diversity of the seminary and its surrounding community were critical elements in her decision.
"One personal goal is to broaden my knowledge and my diversity base," Fuad said. "I come from Vermont, which is a pretty white space. It'll be nice to be in a place where I can experience new cultures."
Hall was immediately impressed with Fuad's application, which included previous AmeriCorps experience in New York City, where Fuad helped underserved families access healthcare. "She's also got experience teaching on the college level and as a teacher's assistant at a public school," Hall said. "She understands direct service learning."
The Institute's focus on social entrepreneurship and the strength of its Community Engagement Fellows program makes it an ideal partner in the work. Fellows will work in a D.C. school for one hour each week, teaching college readiness, career development, and entrepreneurship under Fuad's guidance. By the end of the school year, the high school students will have begun a community engagement project, such as a mural, community garden, or plans for a farmers' market.
Not surprisingly, Fuad's personal goals are centered on education as well. "The work at Wesley is preparing me to go back to school myself, to push myself to move on with my own higher education," she said.
Religion plays an important role in her work. "My Muslim faith is about service," she said. "It's about reading the Quran and being wise and knowing that we have to love the people that God has put on this earth."
That work goes beyond charitable giving. "It's not just helping those in need but working with people in general and knowing that you're making a difference," Fuad said. "I believe in education so much. It's a good starter goal. If you can have a strong education, you can reach all kinds of other goals."