July 8, 2020

---
Grace and peace to you,
I've been invited to write about my Wesley journey particularly during this time of COVID-19 and the continued fight for justice and equality in the US. As an international student with a visa that limits me to laws and regulations between two countries, my experience is unique. I have honestly been afraid of how COVID-19 would impact not only me, but also to my fellow international community of friends. I feared that we could possibly be kicked out from the only place we called "home," which was the dorms. On top of that, if we were to go back to our homelands, I worried for we would not be allowed to come back.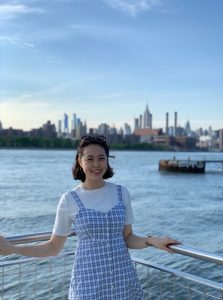 However, Wesley was considerate about our situation; cared for us and allowed us to remain in our new homes. The Wesley community has been thoughtful in many ways including times when staff, faculty, and friends have reached out for our wellbeing and showed compassion and selflessness. Through their kindness, I was reminded of John 15:4 (NIV), "Remain in me, as I also remain in you. No branch can bear fruit by itself; it must remain in the vine. Neither can you bear fruit unless you remain in me."  Wesley has shown what it meant to remain in Christ by being of one body and one community to bear fruit together with Christ. 
Like many seminarians, during the past two years as a MDiv student at Wesley, I have overcome and grown through many challenges. Yet through COVID-19, I saw that the community of Wesley truly cares for every student and the changes we all are going through together.  
I believe God has a reason and a purpose for every part of my life and I hope that you too believe that God has an amazing plan for your future. Do not allow your situation to get in the way of God's plan. For if God wills, God will make a way.  Let's not let our current situation blind us from the path God wants to lead. 
Blessings,  
Jinny Kim  
Eun Jin Kim, MDiv '21
| Student Worker


Admissions Office


Wesle

y Theological Seminary




202.885.8659 (admissions main)


202.885.8634 (student

ext

)




admissions@wesleyseminary.edu


Click Here to Learn Why I Chose Wesley  
---
6-26-2020
A STATEMENT FROM WESLEY PRESIDENT, David McAllister-Wilson
Repent, for the Kingdom of Heaven is near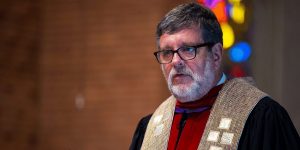 America is focused, for now, on racism because of the unjust deaths of Ahmaud Aubrey, Breonna Taylor and George Floyd and so many others, and by the protests surging around the country. But for how long?  Wesley is called to lead as an institution able to translate the urgency of this moment of protest into disciplined, long-term and permanent social change.  Our campaign message should be the one Jesus used: "Repent, for the Kingdom of heaven is near."
As president, I am determined that Wesley will lead in this work.  Here are the actions I think we are distinctly, even uniquely prepared to offer in this soul-searching moment... Read the entire message here.
UPDATE JUNE 18, 2020: The Wesley Administration decided that all 2020 summer courses will remain online. Fall 2020 courses will be offered in numerous ways to ensure social distancing: (a) classes with registration larger than 20 will be taught online (b) classes with registration under 20 can be taught online with occasional face-to-face classroom meetings with social distancing (the final decision is with the instructor). For all students uncomfortable with coming on campus, all online studies will be available until further notice.

Leading Ideas Talks brings to the table cutting-edge leaders on subjects you care about — navigating change, reaching younger people, financing your ministry, communicating effectively — to help you be the leader God is calling you to be.
Episode 58: Rethinking Virtual Community

What can online faith communities teach us about people's need for interaction and authentic relationships? In this episode we speak with Heidi Campbell, who has studied online churches since the early days of the internet. She shares key learnings emerging from the experience of so many churches that moved worship online during the pandemic.
Collegiate Devotions: Finding Peace and Community Even When We are Apart  
Global Board of Higher Education in Ministry (GBHEM) Collegiate devotions
follows the five prompts found in their collegiate resource,
"The Awakened Life: An 8-Week Guide to Student Well-Being."
Join GBHEM for each one:
Awake, Aware, Alive, Abide and Arise.
These devotions will lead you into various exercises, journaling opportunities and virtual conversations with friends, along with audio and video clips.
GBHEM held an e-panel discussion 6/17 "Leading in Crisis". If you missed the event, a full recording is available
here
. The
presentation slides
are also available for download. They have two more "Leading in Crisis" e-panel discussions coming up:
July 15:

featuring Bishop

LaTrelle

Easterling of the Baltimore-Washington Conference and author Susan Beaumont

 

 

August 12:

featuring Rev. Dr. Doug Powe of Wesley Theological Seminary and incoming Council of Bishops President Bishop Cynthia Fierro Harvey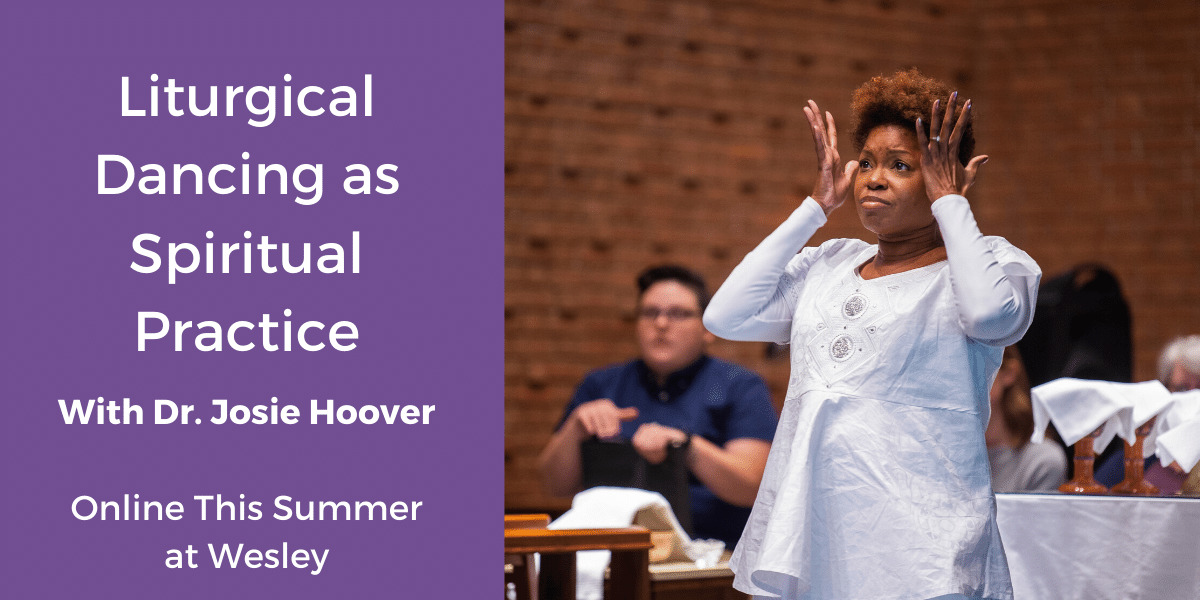 "How can liturgical dancing be considered a spiritual practice?" asks Wesley double graduate, liturgical dancer and adjunct faculty Dr. Josie Hoover. Her two word answer? "Expressive replenishment" - view Dr. Hoover's video to learn more: https://youtu.be/ftjDctFGMw0. Dr. Hoover will teach "Liturgical Dance as Spiritual Practice"(RA-121-OL) as an online course, July 27-31, 2020.
 Study at Wesley in Baltimore MD
Join us for an information session:
Study at Wesley in Baltimore MD and learn about how Wesley Theological Seminary will begin offering master's-level courses at Morning Star Baptist Church in Baltimore this fall!
Tuesday, July 14, 2020
07:00 pm - 08:00 pm EST
Fall 2020 Course Highlights (*Recommended courses for first-year students, †fulfills requirements for UM students) 

ONLINE & HYBRID Highlights _______________________________________ 
*†

BI-171-HB

Intro New Testament: Gospels

(Hybrid: DC campus and Online) 


*†

BI-101-OL

Introduction to Hebrew Bible 1

(Online)

 

CF-290-HB

Cultivating Mental Health through Spiritual Practice

(Hybrid: DC campus and Online) 

CM -247-OL

On Visiting the Sick: Methodist Responses to

Disease and Pandemic

(Online)

 

PW-125-B

Foundations of Preaching

(

Baltimore

)

 
RA-144-HB

Scripture in Literature

(Hybrid: DC campus and Online) 

RA-260-OL

Jewish Art

From

the Bible to Today

Culture

(Online)

 

ST-229-HB

Theologies of Resistance & Liberation: Martin Luther King, Jr. & Mohandas K. Gandhi

(Hybrid: Baltimore, MD and Online) 
Visit our Try a Class page or email us to learn how to begin your studies: admissions@wesleyseminary.edu 
Please pray with us: Oxnam Resources
Within our Oxnam Resources exists a Prayer Wall where you can pray for others and request prayer. Please join us in prayer this and everyday as we seek God for wisdom, comfort, healing, and the blessedness of God's kingdom and will to be done. 
Please remember that during this time, We are praying for you and with you. Be safe and healthy, Beloved Community.
Want To Try A Class At Wesley?
Join us for a class and experience studying at Wesley! View the summer 2020 course preview and more...