(Published July 22, 2020)

Grace & peace,
Welcome to this week's edition of Wednesdays with Wesley. We are winding down our weekly newsletter at the end of July— which we initially launched in March as a way to connect with prospective students throughout the COVID lock down. We are very pleased with the response this platform has received, and we feel better acquainted with so many of you who have taken the opportunity to reach out and ask questions about life at Wesley. In these small ways we have continued to forge relationships and connections with our students during this time.
Given the difficulties of 2020, let us pivot from some of the pain we've endured this year. As Rev. Dr. Beth Ludlum reminded us last week of Philippians 3:13, let us look ahead and begin to imagine the possibilities that exist in enduring towards our goal and advancing our theological knowledge. This venture will require you to think critically about who our neighbors are, how we treat our neighbors (James 2:8), how we cultivate the beloved community and how we envision the holy (2 Peter 1:7-8).
When I started at Wesley in the fall of 2017, I spent the month of August ordering my textbooks, looking up my professors' bios, asking questions, and preparing to move to DC to begin a new season in my life. Every August still fills me with the same sense of excitement— that there is so much to learn and so many people to learn from.
Discernment is an ongoing process and God encourages you by faith to think about all that is possible for you in ministry and service. There is still time for you to begin advancing this fall 2020. I applaud those who have begun and encourage those still determining 'what's next' to reach out to us here. If you desire to lead as a pastor, chaplain, missionary, community organizer, non-profit leader, education director, or policy maker, or to lead anywhere you are called; there is a place for you to sharpen your gifts and call at Wesley Theological Seminary.
Sincerely,
Elizabeth Pruchnicki (She/Her/Hers)
Recruiter|Office of Admissions
Wesley Theological Seminary
4500 Massachusetts Ave NW, Washington, DC, 20016
o: 202-885-8653 | c: 515-240-9980
epruchnicki@wesleyseminary.edu | wesleyseminary.edu
---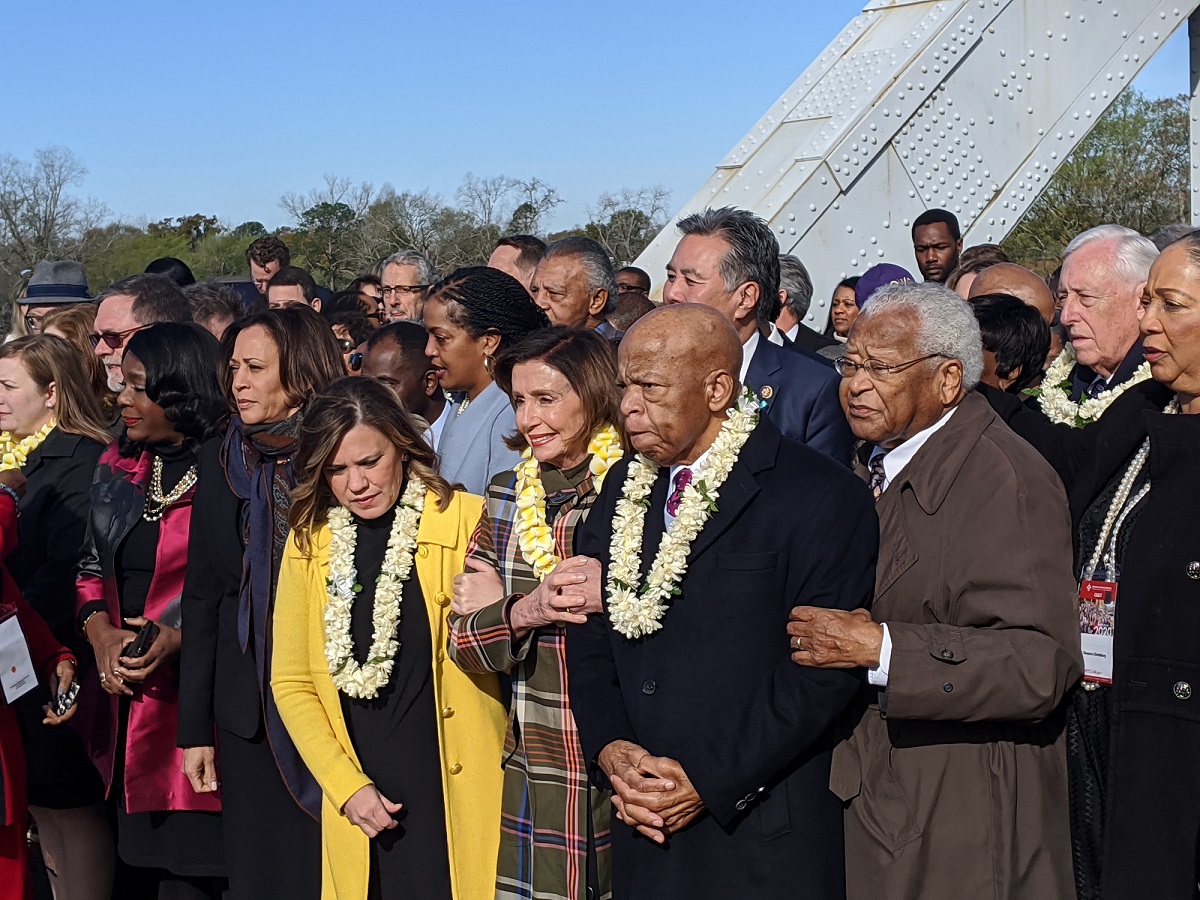 ---
(photo: Rev. James Lawson holds Rep. John Lewis' arm on the Edmund Pettus Bridge. Medium.com.)
As we mourn the passing of Rep. John Lewis, we remember his courageous example of a lifelong embrace of nonviolence to achieve civil rights and justice for all peoples. This stance, shared by the Rev. Martin Luther King, Jr. was rooted in the teaching of Gandhi. While a seminary student in Nashville, Lewis embraced his commitment to nonviolence while attending workshops on the Gandhian philosophy of nonviolent protest given by the Rev. James Lawson, Jr., a leading activist in the Civil Rights Movement of the 1950's and 1960's.
Gandhi scholar Dr. Sathi Clarke, Wesley's Bishop Sundo Kim Chair in World Christianity, offers the "three important lessons from Gandhi" for nonviolent movements seeking systemic change. "First, one should be prepared to die for the cause for which you are fighting. This is because resistance was rooted in truth. 'Satyagraha' (sat='Truth' + graha ='force') was a method of non-violent resistance rooted in truth and one must be ready to lay down one's life for Truth." "Second, one must be willing to suffer the consequences of "non-cooperation" with the benefits of belonging to the existing system. This is not easy for us who live in the wealthiest country in the world!" "Third, non-violence as a strategy for resistance must be built into the person, the community, the nation state, and the world order. If not, the leaders of the new order will not know how to lead without the logic of violence."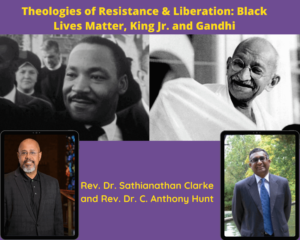 ---
Dr. Clarke and Adjunct Faculty member Dr. C. Anthony Hunt will share their insights on both Gandhi and King, Jr's approach to nonviolence in their upcoming Fall online course, "Theologies of Resistance and Liberation: Black Lives Matter, King Jr. and Gandhi." Read an interview with Dr. Clarke and Dr. Hunt: http://ow.ly/G0EF50ACkbj
UPDATE JUNE 18, 2020: The Wesley Administration decided that all 2020 summer courses will remain online. Fall 2020 courses will be offered in numerous ways to ensure social distancing: (a) classes with registration larger than 20 will be taught online (b) classes with registration under 20 can be taught online with occasional face-to-face classroom meetings with social distancing (the final decision is with the instructor). For all students uncomfortable with coming on campus, all online studies will be available until further notice.
"Life questioning is part of life and happens at any stage of life. Regardless of reasons, when we question our life, the solutions are not just logical but also based in emotion, spirit, character and more," said the Rev. Dr. Asa Lee during his recent workshop webinar, "Unleashing Creativity for Discernment." The July 10 & 17 online workshop was part of a Wesley/American University webinar collaboration entitled "The Great (Career) Reset: Ensuring Purpose and Meaning In your Next Career." Dr. Lee, Wesley's Associate Dean for Campus Life and Director of the African American Church Studies program, offered design thinking as a way "to unlock our creative potential and apply it to our own journeys in life." He encouraged participants to use the workshop as "an opportunity to look at your life and leadership skill sets in a different way, talking about innovation and imagination...and using design theory as a way to think about the next steps in our lives." View Dr. Lee's webinar at https://youtu.be/pCiOs95F68E.
The Rev. Dr. Asa J. Lee, Associate Dean for Campus Life and Director of the African American Church Studies program. "Unleashing Creativity for Discernment." The July 10 & 17 online workshop was part of a Wesley/American University webinar collaboration entitled "The Great (Career) Reset: Ensuring Purpose and Meaning In your Next Career


Leading Ideas Talks brings to the table cutting-edge leaders on subjects you care about — navigating change, reaching younger people, financing your ministry, communicating effectively — to help you be the leader God is calling you to be.
Episode 60: How to Be a 'Hero Maker' featuring Dave Ferguson
How can you activate the gifts of others and multiply the impact of your ministry? In this episode we speak with Dave Ferguson about becoming a "hero maker" by focusing on making those around you great leaders.
Wesley Theological Seminary congratulates Wesley graduate Dr. Lakisha Lockhart, Assistant Professor of Practical Theology at Chicago Theological Seminary, on being named Executive Secretary of the Religious Education Association, a related scholarly organization to the American Academy of Religion (AAR).
AAR is the premiere professional association for theological scholars. All of Wesley's faculty are members of this prestigious body. Dr. Lockhart has also served as a member of Wesley's adjunct faculty for our Course of Study. Dr. Lockhart began her new role effective July 15, 2020.
Read the full announcement at https://religiouseducation.net/blog/archives/5934 Congratulations and blessings from the Wesley Community!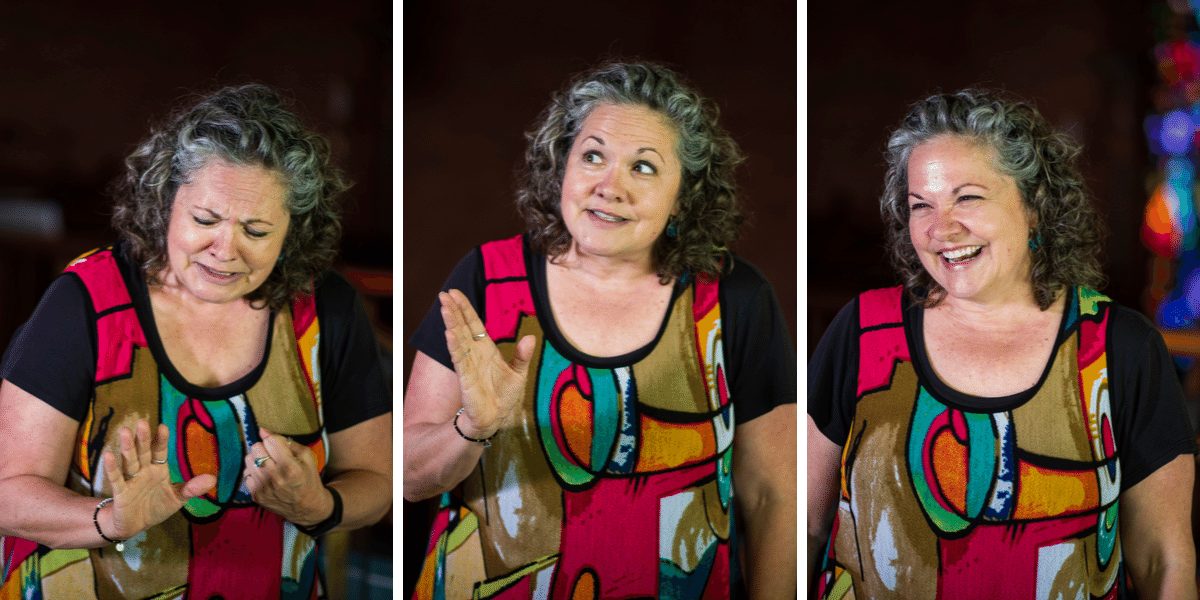 Starting to think about Fall classes at Wesley? If you are, consider the latest course offering from biblical storyteller Dr. Tracy Radosevic, RA-176-O, " The Rest of the Story: Parables and Parallels." 
To make Biblical stories relatable, Dr. Radosevic suggests a paring of the Bible story with personal, contemporary or folk tales, but asks the key questions, "Does this approach change the meaning? Is it ok for biblical stories to have more than one meaning? What are the ethical implications?" Join her to explore the answers to these questions and more this Fall at Wesley. View her video invitation here: https://youtu.be/j7uP80_cWLg
For more information to apply or learn about other Fall courses at Wesley, go to http://ow.ly/XpsT50Adoys Have a question? Admissions is always happy to help - contact them at admissions@wesleyseminary.edu
Getting Started This Fall*

JaNice Parks, Director of Enrollment 
Recruiters, Liz Pruchnicki and Elijah Ferebee
Whether you're still just thinking about applying or you're already admitted and confirmed, join us as we discuss exactly how you can complete your application, choose and register for classes, connect with your advisor, and more. Plus, we'll explore what community will look like this fall with a discussion of how to connect with worship, student groups and community activities.
7:00 p.m.-8:00 p.m. EST
Come learn what it's like to be a student at Wesley! Wesley Hour Webinars are designed for prospective students to get to know Wesley in community with current students, faculty, and staff.
Fall 2020 Course Highlights (*Recommended courses for first-year students, †fulfills requirements for UM students) 

ONLINE & HYBRID Highlights _______________________________________ 
*†

BI-171-HB

Intro New Testament: Gospels

(Hybrid: DC campus and Online) 


*†

BI-101-OL

Introduction to Hebrew Bible 1

(Online)

 

CF-290-HB

Cultivating Mental Health through Spiritual Practice

(Hybrid: DC campus and Online) 

CM -247-OL

On Visiting the Sick: Methodist Responses to

Disease and Pandemic

(Online)

 

PW-125-B

Foundations of Preaching

(

Baltimore

)

 
RA-144-HB

Scripture in Literature

(Hybrid: DC campus and Online) 

RA-260-OL

Jewish Art

From

the Bible to Today

Culture

(Online)

 

ST-229-HB

Theologies of Resistance & Liberation: Martin Luther King, Jr. & Mohandas K. Gandhi

(Hybrid: Baltimore, MD and Online) 
Visit our Try a Class page or email us to learn how to begin your studies: admissions@wesleyseminary.edu 
Please pray with us: Oxnam Resources
Within our Oxnam Resources exists a Prayer Wall where you can pray for others and request prayer. Please join us in prayer this and everyday as we seek God for wisdom, comfort, healing, and the blessedness of God's kingdom and will to be done. 
Please remember that during this time, We are praying for you and with you. Be safe and healthy, Beloved Community.
Want To Try A Class At Wesley?
Join us for a class and experience studying at Wesley! View the summer 2020 course preview and more...