(Published May 6, 2020)
---
Friends,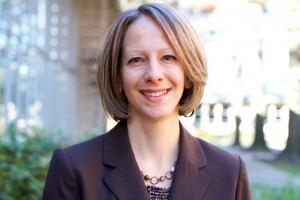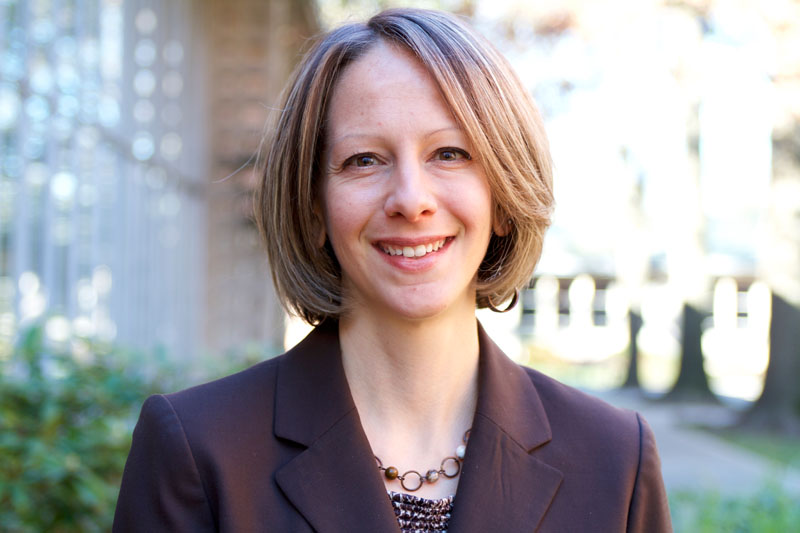 When I was a prospective seminarian, I was looking for a community that was continually thinking about who and what the church is called to be in joining in God's mission in the world.
I believe the best innovations in Christian history involve a movement of the Holy Spirit to meet people's needs. That's why Peter entered Cornelius's house to eat, drink, preach, and baptize (Acts 10). That's why John Wesley preached wherever people gathered, explaining, "I look upon all the world as my parish." And that's why Wesley Theological Seminary keeps extending its outstanding faculty and programs to reach more people.
After listening to current and prospective students and Christian leaders in and beyond Baltimore, we're proud to announce classes will be held in Baltimore City beginning this fall. By combining weeknight hybrid courses there with online and Saturday hybrid options on main campus, students can quickly fulfill degree requirements while remaining fully grounded in their home ministry context.
Through our diverse community and options, we seek to journey with you as you follow God. If you're looking to move to DC and live on or near campus, you will find a beautiful, engaged residential community in the nation's capital. If you live in the Washington region but have a job, family, or ministry that fills your hours, our accessible evening, weekend, online, and hybrid options will help you learn and grow even as life continues. If you live further away, you'll appreciate our robust online and hybrid options that can allow you to complete each semester with minimal trips to campus.
I found my home at Wesley, a vibrant community of faculty, staff, and students dedicated to God's dream for the world. We pray that, whatever your life situation, as you explore where God is leading you, you'll find your place here with us, too.
Blessings,
Rev. Beth Ludlum, DMin.
Vice President for Strategic Initiatives


Delivered every Wednesday, The Lewis Center for Church Leadership of Wesley Theological Seminary offers a free e-newsletter, Leading Ideas, including articles by thoughtful, cutting-edge leaders on subjects you care about — navigating change, reaching younger people, financing your ministry, communicating effectively — to help you be the leader God is calling you to be.
Explore Becoming a Church without Walls (right) or more episodes here.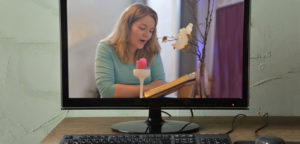 Becoming a Church Without Walls
Andrew Ponder Williams says that these trying times provide an opportunity to advance a new way of being church. He offers ideas on how digital connections can help us reach people not previously connected to our congregations.
Continuing Easter in union:
Rev. Brian K. McCollum, Wesley's Vice President of Development, reminds us in the following message titled "Be Grateful" that we don't have to have everything together in order to believe that we have everything we need in Jesus. Watch the full message.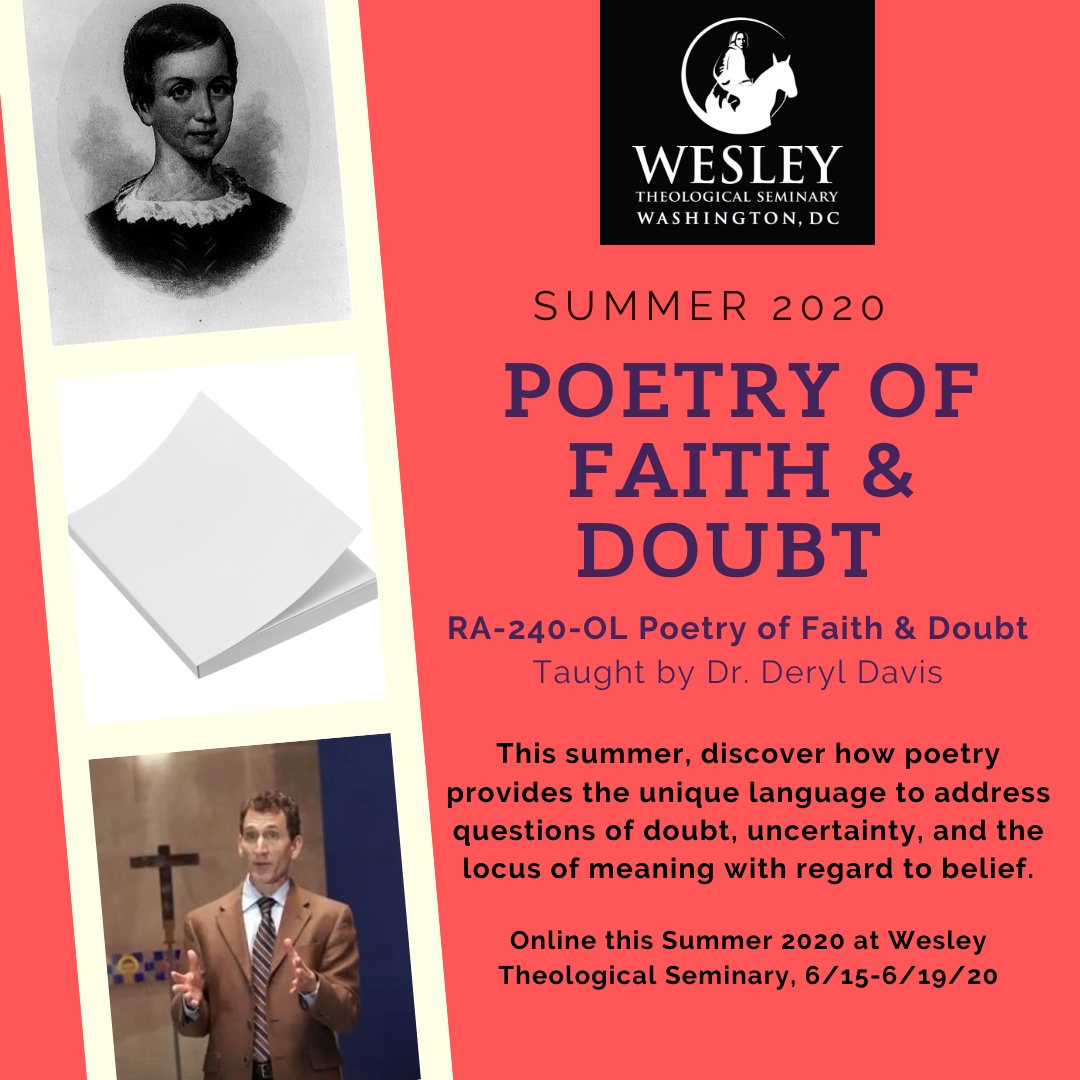 Poetry of Faith and Doubt
This summer, students will engage four poets (George Herbert, Emily Dickinson, Denise Levertov, and R. S.
Thomas) from different geographic locations and time periods whose work beautifully and honestly articulates the timeless struggle for faith. With the instruction of Dr. Deryl Davis, they will learn to see how poets - both lay and clergy- address questions of doubt, uncertainty, and the locus of meaning with regard to belief, and how poetry provides a unique, accessible language for addressing these issues. Students will consider how these poets and their own work can inform ministry today and may help provide a language and lexicon for contemporary theological exploration.
Apply and Register today for RA-240-OL Poetry of Faith & Doubt, online 6/15-6/19/20 or email admissions@wesleyseminary.edu for more information.
Coping with COVID-19: Wesley Grads Continue to Minister
In this two-part story, we speak with Rev. Daniel Viehland, who is the Senior Pastor of East Helena and Townsend United Methodist Churches in Helena, Montana.  A native of Tucson, AZ, Viehland moved to Montana in 2008 in order to attend the University of Montana where he fell in love with Montana at first sight.  He was "awed by the jagged peaks, the wide open spaces, abundant outdoor recreation opportunities, and the warm and welcoming people". 
Upon graduating in May 2018 with his M.Div. degree, Viehland returned to Montana where, in 2019 he was joined by 2017 Wesley graduate and fellow pastor, Anna Scharbo . The couple married there in June 2019.
Part two will focus on the  the Rev. Anna Scharbo Veihland (M.Div., 2017),  currently serving as associate pastor at Helena United Methodist Ministries/St. Paul's and Covenant UMC in Helena, Montana. Read more
Click here to view our Summer 2020 Course Schedule
Fall 2020 Course Highlights (*Recommended courses for first-year students, †fulfills reqs for UM students)
*†BI-101-OL

Introduction to Hebrew Bible 1 (Online)

*†BI-171-HB

Intro New Testament: Gospels (Saturdays)
BI-485-0 Grounded in the Living Word: Pastoral Practices
and the Hebrew Bible (prereq: Intro to Hebrew Bible) (Tuesday evenings)
PC-111-HB Pastoral Care + Counseling in Context (Monday nights) 

*CF-133-0

Teaching and Learning in Christian Education (Thursdays)
CF-205-0 Spiritual Gifts for the Contemporary Church (Tuesday evenings)
CF-290-HB Cultivating Mental Health through Spiritual Practice (Hybrid: Online/Weekends) 

*†CM-273-OL

Evangelism + Emerging Generations (Online)
CH-101-OL The Church in History: Early Church To Reformation (Online)
CM-130-0 Reviving Dying Churches & Communities (Thursday evenings)

*†CM-248-0

United Methodism: History, Doctrine And Polity I (Tuesdays)
RA-144-HB Scripture in Literature (Hybrid)
RA-176-0 The Rest of the Story: Parables and Parallel Stories (Thursday evenings)
RA-196-0 Liturgical Dance Theory and Practice (Wednesday evenings)
ST-242-0 The Black Theology of James Cone (Monday evenings)
*WR-201-0 World Religions As Resource for Christian Theology & Church Ministry (Thursdays)
Email us if you have questions or are ready to apply: admissions@wesleyseminary.edu
Thursday, May 14, 2020: Crash Course in Online Classes
Wesley offers unique and accommodating course options including multiple evening, weekend, online and hybrid Masters course options year round. 
Join us for an information session: Crash Course in Online Classes.
6:00 p.m.-6:45 p.m. 
Discuss taking web-based courses with in-person applications.
Learn about the difference in our interpersonal/experiential learning versus traditional online courses.
Explore how to plan your schedule while navigating non-traditional class schedules while you work, study, and/or practice ministry.
---
Thursday, May 21, 2020: Engaging the Public
Do I belong in the Public Theology or Community Engagement program? Conversations with Dr. Rick Elgendy and Dr. Lorrena Parris, the Academic Directors of Community Engagement and Public Theology.
Join us for an information session: Engaging the Public.
6:00 p.m.-6:45 p.m. 
Please pray with us: Oxnam Resources
Within our Oxnam Resources exists a Prayer Wall where you can pray for others and request prayer. Please join us in prayer this and everyday as we seek God for wisdom, comfort, healing, and the blessedness of God's kingdom and will to be done. 
Please remember that during this time, We are praying for you and with you. Be safe and healthy, Beloved Community.
Want To Try A Class At Wesley?
Join us for a class and experience studying at Wesley! View the summer 2020 course preview and more...