(November 4, 2020)

Grace and peace to you during this
election
season
,
        I write to you delighted
by
your growing interest in Wesley Theological Seminary. Allow me to briefly share my journey
,
from
a discerning
prospective
student
like you
to
seminary president.
Originally
from a privileged
mostly-white
suburb in
warm and sunny
Southern California
I came to Wesley because it was in Washington, DC
.  I wanted to be a part of this national capital and international hub.
My first day was a Sunday in January and I figured out how to take the bus system down to the museums and stayed all day
,
nearly fr
e
e
zing
to death that night waiting for a bus near the White House.
Prayerful about my next steps and whether I would return to
California, I determined to stay
.
I figured out what t
o
wear 
and how to get around
,
the classes opened my mind and the professors cared,
and I
met another student who was from Virginia (we now have 6 grandchildren). 
        I've been a part of the big events that can only happen here in the nation's capital: inaugurations, protests,
fourth of July on the Mall.  I have gotten to know some of the politicians and media stars. I've also come to know
people I would have never met staying home:
future
pastors of
B
lack
churches
,
people who
work
ed
for the CIA or the Department of Agriculture, Republicans, Democrats and Independents.   Many of them, like me, trying to figure out their faith in a very dynamic and diverse environment.
It's not for everyone
b
ut if you d
o cho
o
se Wesley in Washington, take advantage of it. 

Spend the time and pay attention.  Immerse yourself in this city and its people.
It will open you to the world i
f you let it.
For me, because I came to Wesley in Washington, I also came to know New York, Seoul, and Delhi and London and Harare and Jerusalem, and have close friendships with people in all these places.
        In the next two weeks, I invite you to visit Wesley and hear from current students who share my sentiment on the community and
closeness of Washington to the
nations
:
Thursday, November 12th at 7pm EST join our Current Student Panel live on Zoom
(hosted by Elijah and Liz with a panel of students and alumni of Wesley). Details can be
found here
and if you'd like to learn more about
my journey to Wesley and the innovative programs
that have developed during my time as seminary president
read more here.
I look forward to welcoming you!
President David McAllister-Wilson
"I thought about the people in my life who influenced me or were people I looked up to, and they were all people of faith."   — The Rev. Matthew Wilke on his decision to seek ordination.
We're happy to share a story about Wesley graduate Matthew Wilke (M.Div. Class of 2018), now pastor of Tonganoxie United Methodist Church in Tonganoxie, Kansas. Many of our students and graduates are PKs (pastor's kids), and they all know well the challenges of the call to ministry and the many different ways ministry and service manifest.
This feature follows a PK, privileged to find his own way to serve God and God's people while being part of a family who has ministered in the Church for generations. Thanks to The Great Plains Annual Conference of The United Methodist Church's David Burke for this profile of yet another Wesley grad making a difference in ministry! Read "Newest generation of Wilkes respects family name while blazing new trail" here: http://ow.ly/t70750BTEAj (Photos: David Burke)
Wesley President David McAllister-Wilson has prepared a website page that brings together many of our multimedia resources, much of it original content developed for our alumni and friends. We will be adding pieces regularly as well
as offering
ways to participate in chapel and in some of our live events.
With this is a new initiative from the President's Office: "

Presidential Conversations

," long-format intimate dialogues where the president engages thought-leaders in the Wesley Community and beyond.
We invite you to visit
https://www.wesleyseminary.edu/engage-in-these-times/
Visit Wesley virtually! Learn about the campus community and unique history
Wesley Little Known Fact:

Wesley's Library holds an actual bible used by John Wesley!
Housed in our Library's Rare Book room, Wesley does hold a study bible used by John Wesley (the inscription reads "JW 1751"). It was a gift to American Methodists by an English lawyer, Samuel Danks Waddy, Q.C. in 1882, and was added to Wesley's rare book collection in 1959. Wesley librarian Andy

Klenklen

shows us the Wesley Bible in this short video(right).

The Lewis Center for Church Leadership's Leading Ideas offers articles by thoughtful, cutting-edge leaders on subjects you care about — navigating change, reaching younger people, financing your ministry, communicating effectively — to help you be the leader God is calling you to be.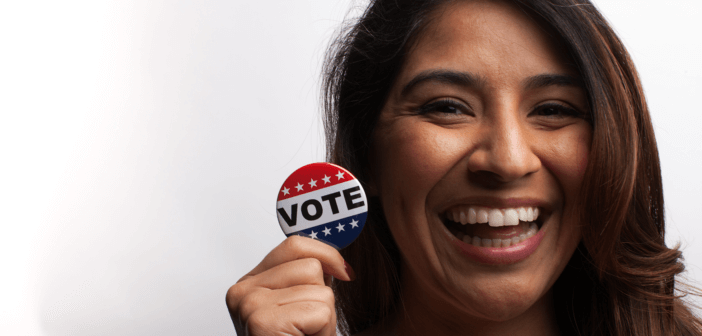 New Message for Wednesday November 4th 2020

Although congregations are prohibited from endorsing candidates or parties, Doug Powe and Ann Michel of the Lewis Center staff say there is much a church can do to encourage people to vote, ensure that voting occurs in a safe and secure manner, and encourage hope and civility in this polarized time.
How can youth ministry be more than fun and games? In this episode we speak with Andy Root about how youth can find identity and deep joy in shared narratives and inter-generational connections.
How can your congregation initiate conversations about race? And how can pastors prepare themselves for this important work? In this episode Michael R. Fisher Jr. shares perspectives, questions, and resources that can help church leaders confront the challenging issues of structural racism and white privilege during these turbulent times.
October 21st - Young clergy and candidates gathered to explore the motivations, challenges, and needs of younger people pursuing a call to ministry
 If weren't able to attend the live panel, the recording is a must see!
"The Crisis of Younger Clergy in the UMC" gives voice to young Wesley graduates who offer very authentic reflections on the challenges of being faithful to their calling to ministry in the UMC at this moment in time! View the video here.
Henry Luce III Center for the Arts & Religion at Wesley
New Online Workshop: Dance
Online November 19, 2020 | 4:30 - 6 pm EST
The theologian Dr. Richard J. Foster considers spiritual disciplines to be a "door to liberation". With the incorporation of dance/movement, the spiritual disciplines can create "expressive replenishment" as well as liberation. In the world we have now come to know, liberation and replenishment are essential for our spiritual wellbeing as outlets for release have become limited. In this workshop, we will journey together to find moments of play, respite and creativity; all for the purposes of replenishment and liberation.
Instructor: Josie Hoover
Within our Oxnam Resources exists a Prayer Wall where you can pray for others and request prayer. Please join us in prayer this and everyday as we seek God for wisdom, comfort, healing, and the blessedness of God's kingdom and will to be done. 
Ready to begin your studies?
Visit our "Try a Class" page or email us to learn how to begin your studies: admissions@wesleyseminary.edu
During this time, we are praying for you and with you. Be safe and healthy, Beloved Community.