(Published June 17, 2020)
---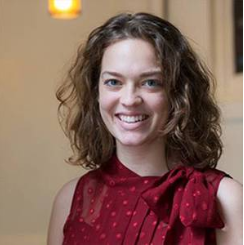 Greetings, friend!
Throughout the summer, we have held all classes online; and we finally have an answer for those of you wondering what the fall semester holds. Classes will be in person for the fall with online options for most classes— this solution gives our students the maximum flexibility to manage their own schedules. Classes with fewer than 20 students will continue to meet in person; but with an online component, and we are extending our online course offerings to students who prefer to maintain distance. 
You can check out our
fall schedule
and see if anything excites you; some highlights for me are: 
Cultivating Mental Health through Spiritual Practices
Jewish Art From the Bible to Today
Theologies of Resistance: Martin Luther King, Jr. to Mohandas K. Ghandi
The Black Theology of James Cone
And remember: we're still accepting applications for fall 2020 until August 1st!
Wesley is foremost a community. It is a place where people of all denominations, sexual orientations, race, gender and creed can come together in the presence of the holy. One way we stay in community online is through frequent webinar gatherings with current, past and future students: one such webinar we have coming up is our Window on Wesley
tonight
from 7:00-8:30pm with Dr. Rick Elgendy, professor of ethics and another conversation coming up next week; June 25th about Life on Campus. You can browse our webinar series and register for each one
here
. 
We hope to see you on screen soon!
Peace, 
Elizabeth 
Elizabeth Pruchnicki (She/Her/Hers) 
Recruiter|Office of Admissions
Wesley Theological Seminary 
o: 202-885-8653 | c: 515-240-9980
epruchnicki@wesleyseminary.edu
4500 Massachusetts Ave NW, Washington, DC, 20016
---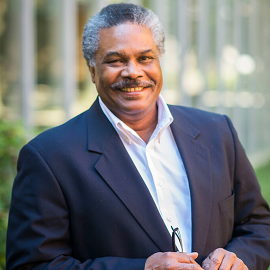 Wesley Professor of Systematic Theology Dr. Josiah Ulysses Young III "connects the murder of George Floyd and the COVID-19 pandemic by highlighting how ethnocentric theologies contribute to systemic oppression" in his essay published in The Berkley Center for Religion, Peace, and World Affairs at Georgetown University,  Many Thousands Gone": Theology, Race and Justice
Dr. Kristopher Norris serves as the Program Consultant for the Center for Public Theology(CPT) and instructs in the areas of Christian Ethics and Public Theology. Additionally, he co-directs the National Capital Semester for Seminarians (NCSS) as well as Wesley's new Faith & Public Life Immersion experience for undergraduates.
Desiree McCray (pictured) is a participant in the dual degree program at Princeton Theological Seminary where she is studying to complete a Master of Divinity and a Master of Social Work from Rutgers University. 
Originally from Chicago IL, Desiree holds a Bachelor of Arts in English with an emphasis in creative writing and a minor in Business.  
Desiree found Wesley while searching Princeton's website. It was there that she came across information regarding Wesley's National Capital Semester for Seminarians Program (NCSS). "When I saw it I thought, 'wow I'm really interested in politics and, of course, I'm a person of faith, so I was excited to see how those intersections would affect my learning" said Desirée. Here she shares her experience of being a Wesley student during COVID-19:  https://www.wesleyseminary.edu/admissions/wednesdays-with-wesley/studying-while-coping-with-covid/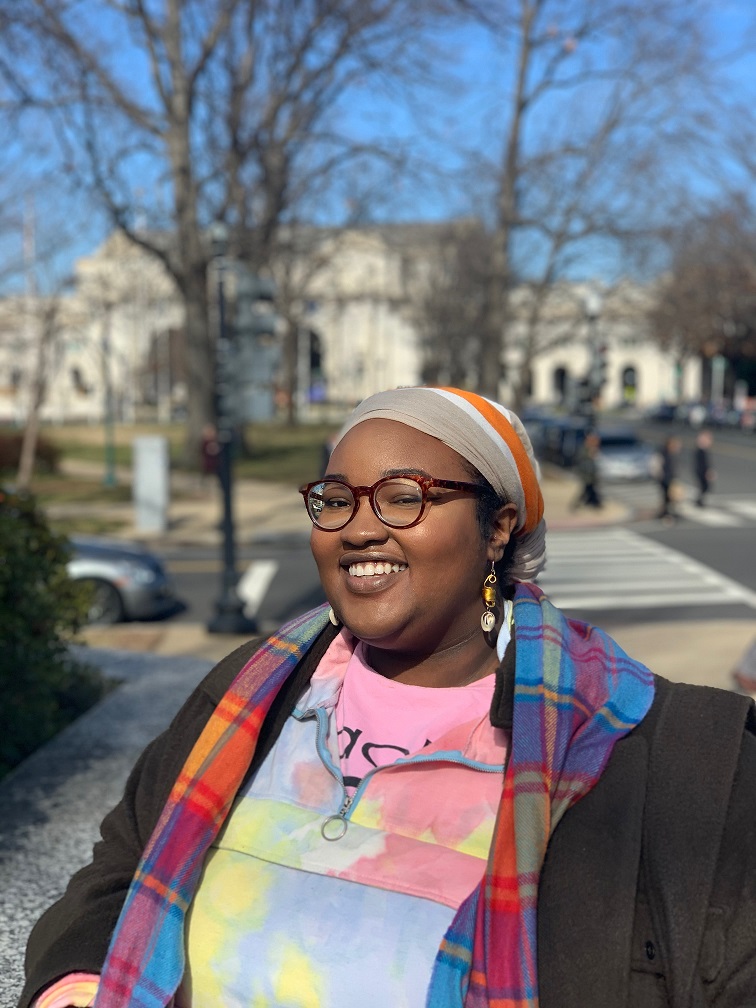 "This sacred space became a battleground"
Rev. Gini Gerbasi (M.Div., 2007) is the Rector of St. John's Episcopal Church, in the Georgetown neighborhood of Washington, DC.

Rev. Gerbasi gives a first hand account to The Washington Post of her June 3, 2020 experience at the St.John's Episcopal Church, located directly across from the White House and Lafayette Square in D.C.
"When I arrived in front of St. John's Episcopal Church in Lafayette Square on Monday, bringing granola bars and cases of water, the mood was upbeat. I couldn't have imagined the grotesque scene that would unfold hours later — that the police would shove us out of the way with riot shields, pepper balls and smoke canisters, to clear a path for President Trump." Read more...

Moving Faith Communities to Fruitful Conversations about Race
Moving Faith Communities to Fruitful Conversations about Race is a dialogue about race in America that may be used to help your church bring people together to talk about moving forward bravely and boldly in the name of Christ.
The free resource is divided into four videos which may be used in one or more sessions. Moving Faith Communities to Fruitful Conversations about Race is sponsored by the Community Engagement Institute at Wesley Theological Seminary.
6 Traits People Value in Online Faith Communities

In the rush to offer online worship, many churches have focused primarily on technical and programmatic concerns. Heidi Campbell says it's more important to consider what people need from church now and how digital technology can meet those needs.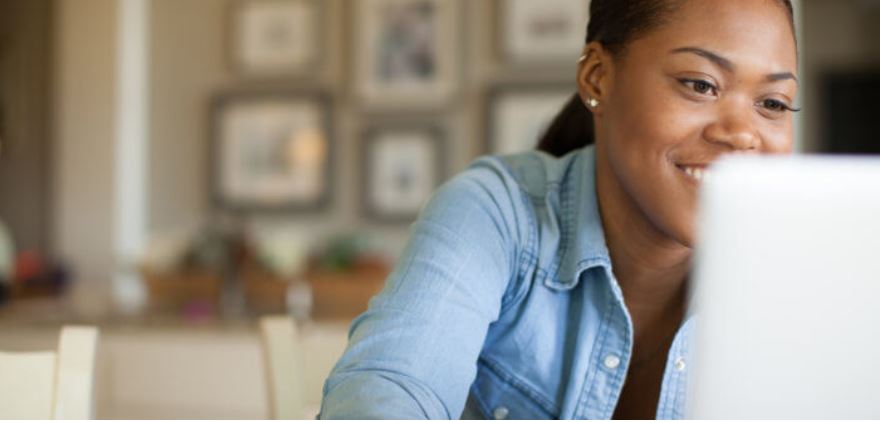 Choosing the seminary that is best for you includes taking a look at the community it fosters.
Join us as we discuss life on campus with representatives from each facet of community life here at Wesley!
6:00 p.m.-6:45 p.m.
 Study at Wesley in Baltimore MD
Join us for an information session: Study at Wesley in Baltimore MD and learn about how Wesley Theological Seminary will begin offering master's-level courses at Morning Star Baptist Church in Baltimore this fall!
Tuesday, July 14, 2020
07:00 pm - 08:00 pm EST
Fall 2020 Course Highlights (*Recommended courses for first-year students, †fulfills requirements for UM students)  
ONLINE & HYBRID Highlights _______________________________________ 
*†

BI-171-HB

Intro New Testament: Gospels

(Hybrid-Washington, DC and

Online

)

 

*†

BI-101-OL

Introduction to Hebrew Bible 1

(Online)

 

CF-290-HB

Cultivating Mental Health through Spiritual Practice

(Hybrid:

Online

/Weekends) 

 
CM -247-OL

On Visiting the Sick: Methodist Responses to

Disease and Pandemic

(Online)

 

PW-125-B

Foundations of Preaching

(

Baltimore

)

 
RA-144-HB

Scripture in Literature

(Hybrid-Washington, DC and

Online

)

 

RA-260-OL

Jewish Art

From

the Bible to Today

Culture

(Online)

 

ST-229-HB

Theologies of Resistance & Liberation: Martin Luther King, Jr. & Mohandas K. Gandhi

(Hybrid-

Baltimore

and

Online

)

 
Visit our Try a Class page or email us to learn how to begin your studies: admissions@wesleyseminary.edu 
Please pray with us: Oxnam Resources
Within our Oxnam Resources exists a Prayer Wall where you can pray for others and request prayer. Please join us in prayer this and everyday as we seek God for wisdom, comfort, healing, and the blessedness of God's kingdom and will to be done. 
Please remember that during this time, We are praying for you and with you. Be safe and healthy, Beloved Community.
Want To Try A Class At Wesley?
Join us for a class and experience studying at Wesley! View the summer 2020 course preview and more...