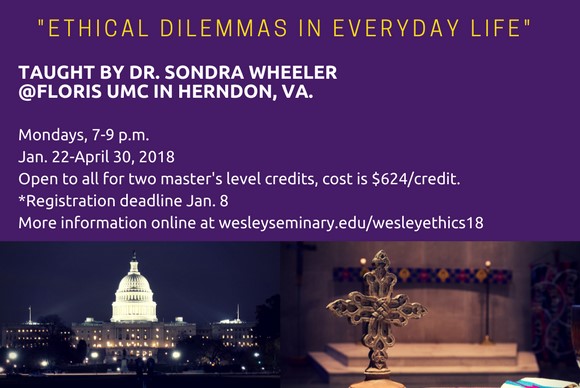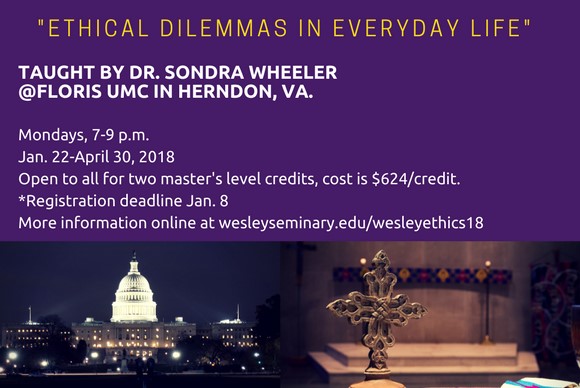 "Ethical Dilemmas in Everyday Life" with Dr. Sondra Wheeler at Floris UMC this January
A new course on "Ethical Dilemmas in Everyday Life" will be offered by Wesley Theological Seminary at Floris United Methodist Church (Herndon, VA) on Monday evenings beginning in January.
Designed especially for Christians who are interested in going deeper in study and discipleship through a first master's-level theology course, the course is designed to bring questions of faith, ethics, morality, discipleship, and Christian practice to life in light of scripture, Christian tradition, reason, and experience.  The course will be taught by Wesley faculty member and Christian ethicist Dr. Sondra Wheeler on Monday evenings, 7-9 p.m., January 22 – April 30, 2018. Session titles include:
Is it Ever OK to Lie? 
Must Every Promise be Kept? 
Other People's Stuff
Buddy, Can You Spare a Buck?  
Games People Play
Until We Are Parted by Death? 
Should Every Law be Followed? 
The Company You Keep
Registration is open through January 8, 2018. Find out more about how to try a course here, or register directly as a non-degree student for the single course using this form. The course listing is ES-249, Ethical Dilemmas in Everyday Life, for two master's credits. Tuition is $624/credit hour. The course is not available for audit or continuing education units.'
For more information, please contact the Wesley Admissions Office at admissions@wesleyseminary.edu or 202-885-8659.
Directions to Floris United Methodist Church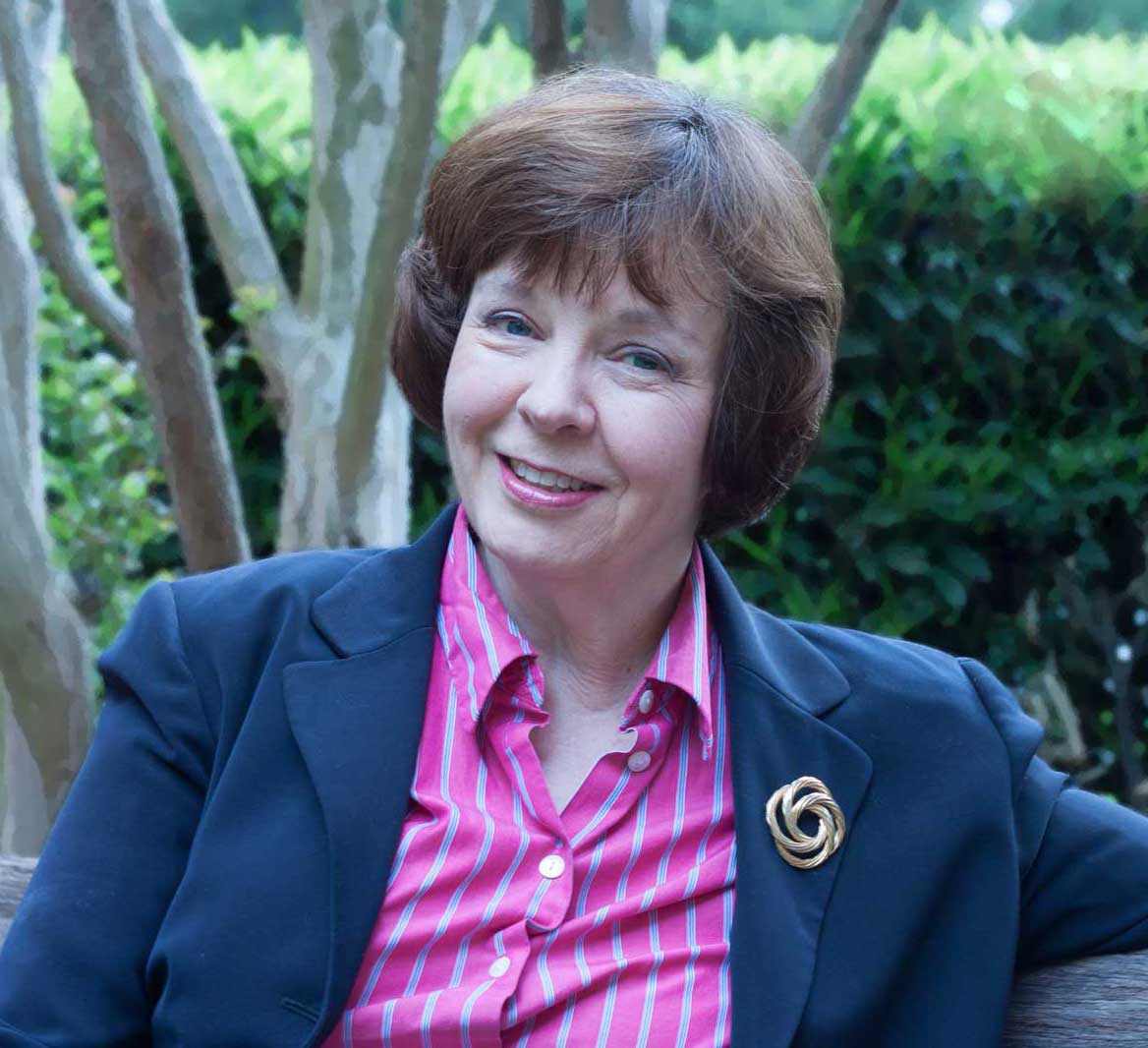 Dr. Sondra Wheeler is a member of the United Methodist Church. Within the broad discipline of Christian ethics, she specializes in theological bioethics, biblical ethics, virtue ethics and the historical roots of Christian moral theology. Dr. Wheeler released two new publications in 2017: The Minister as Moral Theologian and Sustaining Ministry: Foundations and Practices for Serving Faithfully.
Education
Wesleyan University, B.A.
Yale Divinity School, M.A.R.
Yale University, Ph.D.
Publications
Wealth as Perill and Obligation: The New Testament on Possessions
Stewards of Life: Bioethics and Pastoral Care
What We Were Made For: Christian Reflections on Love
Children of One's Own: Creation and the Limits and Parental Power