Only at Wesley this fall: "Luther and the Reformation at 500 Years"
A unique collaboration of professors to mark Reformation's 500th anniversary
Dr. Lucy Hogan, Wesley's Hugh Latimer Elderdice professor of preaching and worship, will turn a singular passion into a unique opportunity on campus at Wesley this fall. The result is "Luther and the Reformation at 500 Years," a course taught by a cohort of Wesley professors on Wednesday evenings beginning Aug. 30. This course is open to current Wesley students and anyone curious to encounter the Reformation's central figure -- Martin Luther.
The inspiration for the course began with a trip to Wittenberg, Germany, Hogan said.
"I'm a member of Societas Homiletica," she said, referring to the international society focused on preaching and homiletics. "A few years ago, we had our annual conference in Wittenberg. It had been behind the Iron Curtain so people couldn't get there for years. It had become this backwater little town."
Hogan and her husband attended services in the churches where Luther preached many of his 4,000 sermons. "There's a painting of Luther at the city church that is the summation of his preaching and theology," Hogan said. "You have Luther in the pulpit, one hand on the Bible and the other pointing to Jesus on the cross. There it is – the theology and preaching of Martin Luther."
An Episcopalian, Hogan grew up in Minnesota. "I was surrounded by Lutherans," she said. "Luther was in the air you breathed and in the water you drank."
The 500th anniversary of Luther's provocative "95 Theses," which were nailed to the door of the castle church in Wittenberg on Oct. 31, 1517, inspired Hogan to turn her interest in Luther into a learning opportunity for the Wesley community.
"I talked to Ryan Danker (assistant professor of history and Methodist studies) and asked if he'd join me in teaching a course," she said. He was immediately enthusiastic.
With Danker on board, Hogan decided to reach further into faculty resources. "I thought it'd be fun to bring in a whole group of professors," she said.
Following an introductory session led by Hogan, Danker will teach two classes on history and context. Beverly Mitchell, professor of historical theology, will then teach two sessions on Lutheran theology.
Rev. Dr. Scott Ickert, senior pastor at Resurrection Evangelical Lutheran Church in Arlington, Va., will teach two sessions on Luther the biblical scholar. Hogan then returns to cover Luther's celebrated work as a preacher, followed by two weeks with Eileen Guenther, ​professor of church music.
"Luther the musician is so different from the other reformers," Hogan said. "The Calvinists would only sing the Psalms, but Luther loved music. Eileen will take us through Luther the musician and the hymn writer."
Looking back to the events of October 1517, Hogan acknowledges Luther's "95 Theses" as the ideal inspiration. "The goal of the theses was debate.," she said. "It was to say, 'Wait a minute, come and argue with me.' Luther wanted a conversation. So that's what we're going to do."
Students will complete a final project, offering a response to all they've learned about Luther and the Reformation. That project, though, could take many forms.
"Students can write a paper or a play or a poem, or they can compose a hymn." Hogan said. "Our last week together will be the presentation of what everyone has been working on."
"I want it to be fun," she said, summing up her hopes for the course. "I want students to come away from it saying, 'Wow, this is still affecting who we are and what we do.'"
Register for this course or for more information, please email admissions@wesleyseminary.edu or contact Dr. Lucy Hogan at lhogan@wesleyseminary.edu
"Luther and the Reformation at 500 Years" and many other Wesley courses can still be audited or taken for credit this fall.  Learn more or apply at https://www.wesleyseminary.edu/admissions/try-a-class-3/ 
On Luther: Wesley Professors Offer Their Perspectives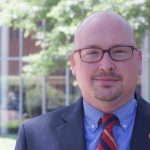 "Martin Luther was a crude, zealous, and quite brilliant monk who shook Western Christianity. The revolution he started in the backwater of Wittenberg by preaching justification by faith unleashed something far beyond his wildest dreams. And, in the process, God used Luther to remind the Church of its biblical foundation, calling it back to its first love." – Dr. Ryan Danker, Assistant Professor of History of Christianity and Methodist Studies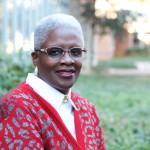 "Martin Luther was what we might call an 'experiential' theologian, one whose theological reflection on critical matters of faith arose from his own spiritual struggle to perceive God as gracious. His encounter with the book of Romans brought a profound, liberating insight:  our justification is a divine gift! When we understand this, we are freed from the bondage of trying to make ourselves righteous before God." – Dr. Beverly Mitchell, Professor of Historical Theology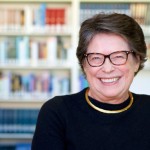 "Luther recognized that preaching was essential to the life of the church and the life of faith. Did he have a high view of preaching? Absolutely! He declared 'When the preacher speaks, God speaks.' His preaching was grounded in the scriptures and he wanted his message to be heard and understood by everyone in the congregation, not just the theologically trained. Preaching in German, Luther said, 'I just preach to Hansie and Betsy.' Luther made preaching essential for the Reformation." – Dr. Lucy Hogan, Hugh Latimer Elderdice Professor of Preaching and Worship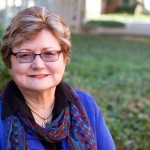 "Luther's oft-quoted encomium to music as 'a fair and glorious gift of God' is far more than a statement of gratitude for the art. Throughout his life, Luther was engaged in composing and arranging hymns and liturgical music to be sung by the people in the vernacular, ensuring that the Word was proclaimed to all musically as well as verbally. To Luther, theology and music were completely intertwined in their fundamental roles in worship. As he affirmed, 'I am strongly persuaded that after theology, there is no art which can be placed on the level with music.'" - Dr. Eileen Guenther, ​Professor of Church Music.